Comedian Jerry Lewis has died at 91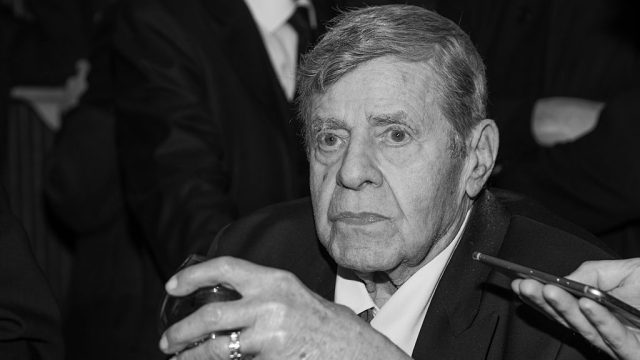 On Sunday morning, Jerry Lewis' publicist confirmed that the comedian had died at age 91. Although his cause of death has so far not been released, over the years Lewis has had health issues, such as open heart surgery in 1983, a prostate cancer scare in 1992, a heart attack in 2006, and treatment for prescription drug use over the years.
Lewis climbed to fame as a comedian, first working with Dean Martin before going off on his solo career, eventually writing, producing, and directing many of his own films. You might remember him from movies such as The Bellboy, The Nutty Professor, and The Patsy. In terms of movie making, he was also one of the first to use closed-circuit monitors and videotape.
Any fan of filmmaking or comedy has Jerry Lewis to thank for where we are today.
Lewis was also a philanthropist, starting a telethon for kids in 1956 to raise money for muscular dystrophy. It famously aired every Labor Day weekend and became known as the "Jerry's Kids" event, which raised more than $2.5 billion over the years and earned him a Nobel Peace Prize nomination in 1977. (He didn't win, but it was a good showing.)
Lewis wasn't always perfect. In the past few decades, he's been criticized for his often very not-politically-correct views. Indeed, Lewis said once that he saw women as "baby-producing machines." And in 2001, he said on the CBS Morning Show, "You don't want to be pitied because you're a cripple in a wheelchair? Stay in your house!" He eventually apologized for all of his offensive comments, but might have lost some fans along the way.
On Twitter, celebs remembered the icon.
Obviously, his long career had a huge effect on most of Hollywood, both young and old. Robert DeNiro said in a statement:
"Jerry was a pioneer in comedy and film. And he was a friend. I was fortunate to have seem him a few times over the past couple of years. Even at 91, he didn't miss a beat… Or a punchline. You'll be missed."
Samuel L. Jackson tweeted, "It was incredible knowing & laughing with the Amazing Jerry Lewis! He'll keep' em laffin in the ever after!"
Lewis was a Hollywood icon, known for his comedy, his film presence, and for stirring things up. He will definitely be missed by everyone who knew him, and by all of the fans queuing up the original Nutty Professor this week. Hey, Netflix: can we get a tribute?