Colton Haynes got engaged, again?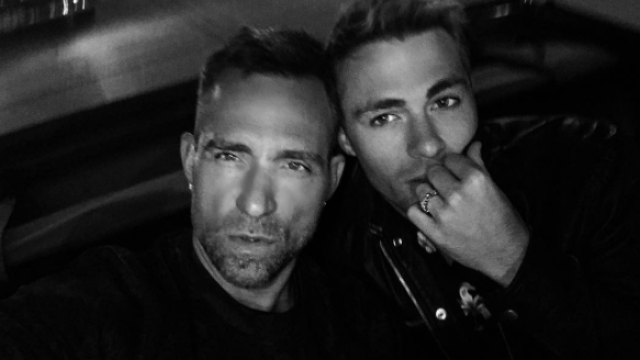 Three months ago, Colton Haynes said 'yes.' The Arrow star excitedly shared on social media that he had gotten engaged to his boyfriend, Jeff Leatham. Leatham, who is an artistic director for the Four Seasons Hotels, made sure his proposal was an experience that Colton Haynes would never forget. And now the star is paying his fiancé back in kind, by offering a second super sweet proposal to his beloved.
Colton Haynes' first engagement experience was truly remarkable. The couple was vacationing in Los Cabos, Mexico when Leatham first popped the question. It was a spectacular moment: Fireworks lit up the sky, and Cher herself made an appearance (via a giant movie screen, that is). With such a beautiful and heartfelt proposal, is it any wonder Haynes said yes?
https://www.instagram.com/p/BRjCXv5jdH-
Three months later, the actor popped the question himself, and Leatham was unsurprisingly blown away by the adorably sweet gesture. Colton Haynes wanted to give his fiancé a ring as well, so he surprised Leatham with a proposal of his own. Leatham excitedly shared the special moment with fans on social media.
I SAID YES !!! Not a bad day when you find YOUR engagement ring in a glass of vintage #domperignon and of course with Cher's "I Got You Babe" playing in the background - I Love YOU @coltonlhaynes - Now we are both engaged baby !!! Let's get married - I Love you - Love You - Love You.
https://www.instagram.com/p/BUnIGSqAMU6
We can't get over how cute this couple is, and how in love they seem to be. Congratulations (again) to the happy couple!