ColourPop's wildly popular UltraMatte lipsticks now have a matching lip liner and lippie stix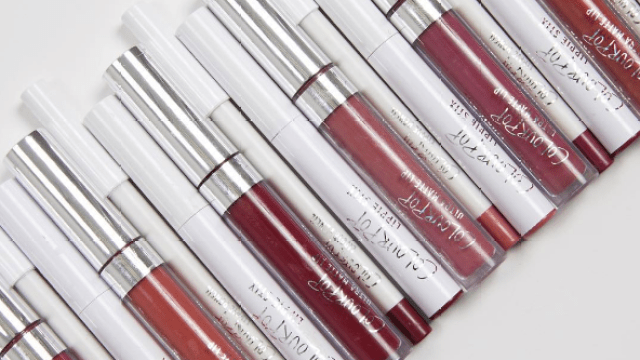 One of the most simplistic yet soothing feelings is reaching into your closet, or makeup bag, and pulling out a handful of colors that perfectly match each other. This becomes especially crucial when it comes to lipsticks and lip liners, which is why ColourPop's popular Ultra Matte lips now have matching lip liner!
Now all of your favorite shades of ColourPop's Ultra Matte can have a sister friend to accompany them in your makeup bag, and they will never know loneliness again. Not only are there now matching liners, but our fave ultra matte formulas are now available in lippie stix form! Your lips will look twice as bold.
If you're feeling really wild you could mix and match the colors and wear two different lipstick looks at once. The world is truly your oyster waiting for the right shade of red.
The brand new matching lip liners and lippie stix launched today and retail at an affordable $5 on the ColourPop website, so you can grab a few and start your weekend with a dramatic look.
Feast your eyes on this horrible and seductive lineup of goodies.
With the combination of the Matte Lips AND the lip liner, we no longer have to worry about any risk of smudge.
Which is optimal given these edible color options.
The best part about this lipstick news? ColourPop is giving away a free matching ultra matte mini when you buy the new matte lippie stix with a matching liner!
Our lips are full of gratitude for this new blessing.