OMG: ColourPop's cute days of the week lipsticks dropped today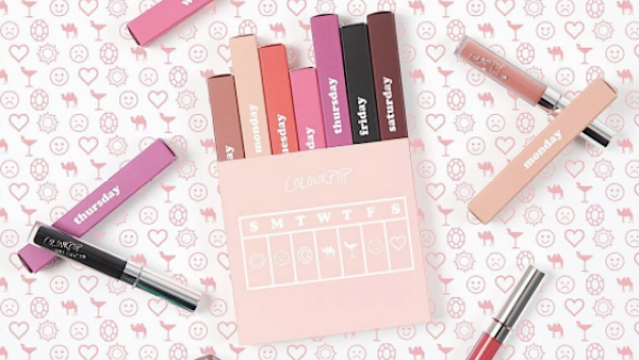 If you're like us, then you're into "days of the week"-themed merchandise — be it undies, socks, or whatever you can think of! There's no denying it's just cute, y'all, even if you're a baby goth like some of us! Well, goth or not, you're gonna love ColourPop's insanely adorable days of the week lipsticks that came out today. This perfectly curated bundle of goodies has a lipstick to fit your mood every single day, and the color selection is DIVINE! It's like they cracked open our brains and took a look at just how we want to express ourselves on any given day and then compiled all that information into perfect little lipsticks that will make us look like the queens we truly are.
The Moments of Weekness Collection features seven different highly pigmented, long-lasting lipsticks made in their classic ultra matte formula that you know will look amazing all day (and night) long!
Here's what we're working with: Sunday, a soft terracotta. Monday, a warm peachy beige. Tuesday, a vivid coral red. Wednesday, a vivid hot pink. Thursday, a brilliant red violet. Friday, a true black and Saturday, a saturated blackberry.
Looks about right to us!
And how precious is the packaging? We love everything about them.
And because ColourPop always knows what's up, you can get the entire bundle for only $35!
Friday and Saturday are calling our names, but they're all so stunning we can't wait to try them out! And thank goodness for swatches!
https://www.instagram.com/p/BN94CsuBh0T
These colors of the epitome of pretty, pretty, pretty!
This is making us feel like it's time to bust out some classic jams!
Actually, Monday's peachy.
These colors are worth living for, guys.
You're gonna like this!
That's right, baby!
Head over to ColourPop to check them out for yourself, you won't regret it!