ColourPop is launching a new eyeshadow palette, and just like the packaging suggests, it's cute AF
Thank goodness for the brilliant minds over at ColourPop who are always showering us with new goodies to enjoy no matter what madness might be going on in the world — it's truly a respite. In case you needed a lil pick-me-up, ColourPop is launching an eyeshadow palette called  Yes Please, on Friday. And it's Cute AF, just like the packaging suggests on Friday, and it truly lives up to its adorable name.
Do you ever look around and think there are just too many eyeshadow palettes in the world? No, of course not that's crazy talk. ColourPop knows that we need as many shade options as possible, and the most effective way to do that is to create stunning little palettes that bring joy to our hearts.
The ColourPop Yes, Please palette features 12 shades and will be available tomorrow, June 16th, at 10 a.m., PST for $16.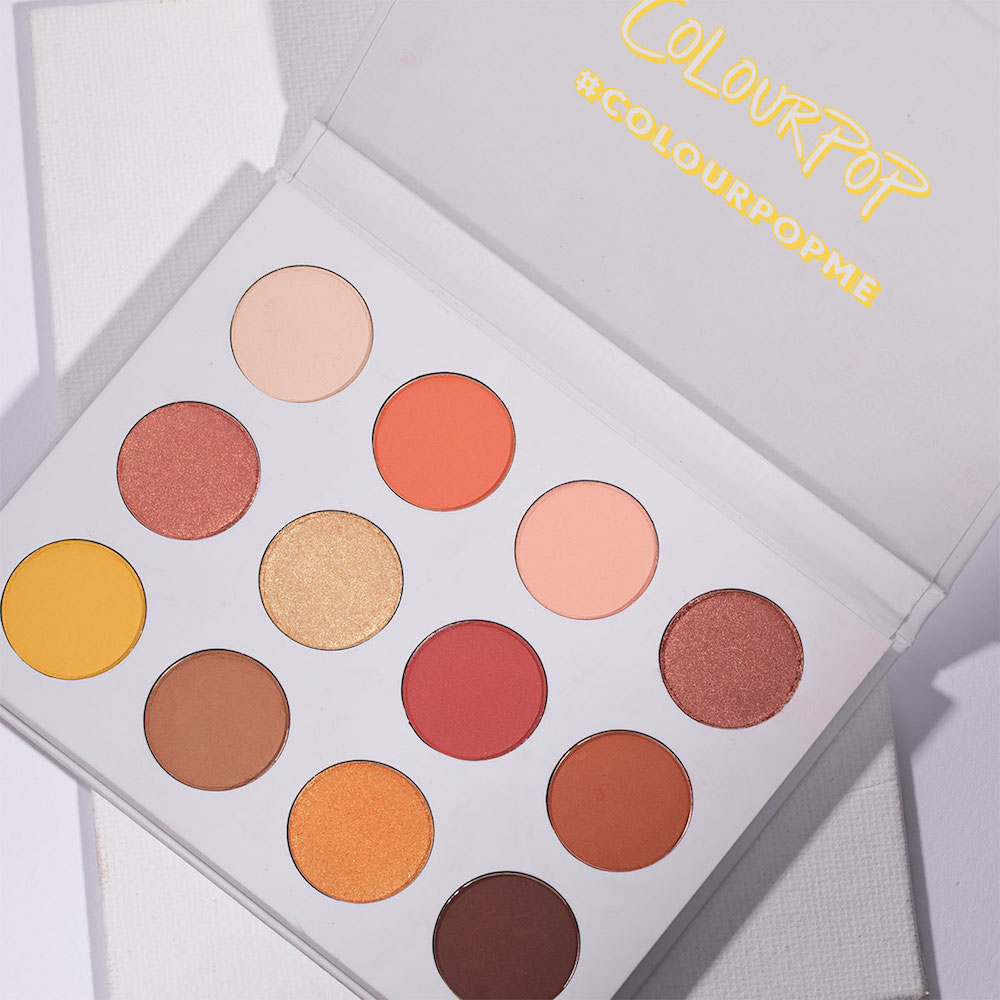 Can we talk about that price? It's seriously affordable.
One of the reasons it's priced so low is that the pans are slightly smaller than their usual eyeshadow quads. So while you're getting ever-so-slightly less pressed powder in each tin, it more than makes up for it for the wide range of colors.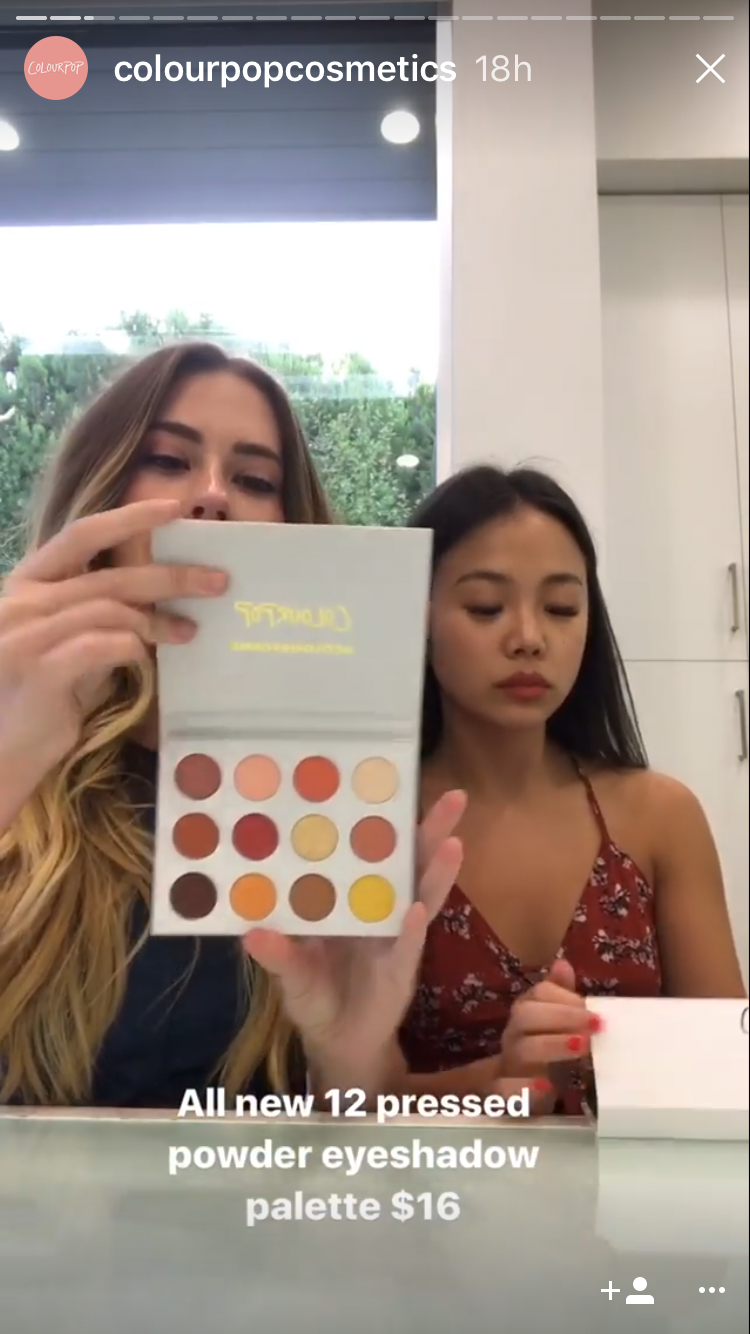 The shades are called: Full Zip, a matte warm ivory; Big Cocktails, a matte orange; Champs, a matte peachy nude; Bling, a metallic rust; Louie, a metallic duo-chrome red with a gold flip; Butter Cake, a metallic yellow gold; Spoiled, a matte brick red; GNO, a matte burnt orange; Mischief, a matte warm yellow; Note To Self, a warm caramel; Chauffeur, a metallic duo-chrome orange with a gold flip; and French Kiss, a matte red-brown.
The ColourPop Yes, Please palette got the swatch treatment over on Instagram Stories, and these hues are seriously vibrant.
You really can't beat these color combinations. They're super highly pigmented, and those metallics are insanely shimmery. Bronzes, oranges, and reds are super hot for summer, so you can basically take care of all your seasonal looks with this one palette.
https://www.instagram.com/p/BVV3RS1FKuH
This is ColourPop's first official eyeshadow palette, and we gotta say, we're already enamored with it. From the packaging to the shades, it's absolutely gorgeous.
Head over to ColourPop tomorrow morning at 10 a.m., PST for a chance to pick up one for yourself.