ColourPop released cute stocking stuffer makeup sets, just in time for the holiday season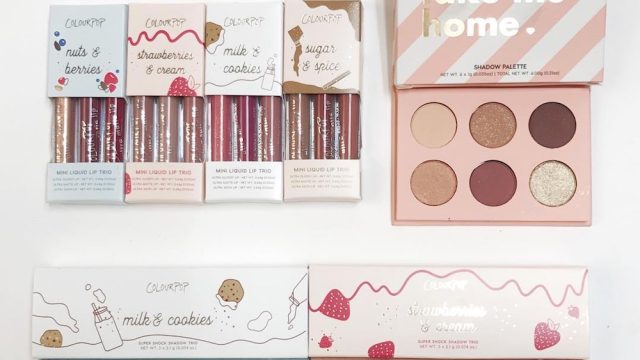 Stocking stuffers can be tough to shop for.
It seems like half the time you find the perfect item, only to realize it doesn't fit neatly inside a cute little stocking. The other half of the time, you find compact stuff that fits perfectly but it's kind of useless. Well, ColourPop is here to put an end to the stocking dilemma once and for all.
ColourPop is launching stocking stuffer makeup sets that were literally made for stocking stuffing and we are here for it.
The best part? You don't have to wait long to shop the cute sets, as ColourPop has already launched them. The brand launched lip and cheek sets, so you can give them to the lipstick lovers and highlighter aficionados on your holiday list.
ColourPop dropped a whole variety of sets that are split into four thematic categories: "Milk & Cookies," "Sugar and Spice," "Nuts and Berries," and "Strawberries and Cream." Delicious!
The sets appear to be packed with liquid lipsticks and eyeshadows in popular ColourPop shades (like Alyssa, Echo Park, and Cheap Date).
These sets will contain a trio of products and sell for $10.
Check out ColourPop's site to see if any of these stocking stuffer sets strike your fancy.