ColourPop shared swatches of their upcoming Pressed Powders launch and we've got heart-eyes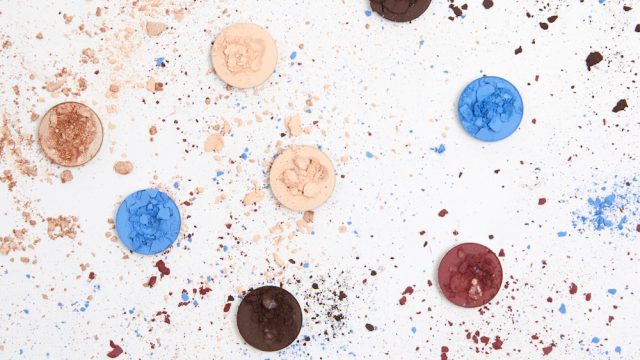 ColourPop Cosmetics is taking over every social media platform to spread the word about their latest Pressed Powders eyeshadow collection, and obviously we're super excited. Yesterday we told you about ColourPop's launch of their new customizable eyeshadow palettes, and today we've got a closer look at the goodies! The brand first announced Friday's release on Snapchat, and followed up by doing live swatch demonstrations on Instagram Live yesterday.
There are fresh individual shades to mix and match, as well as two new fixed quad palettes. Sometimes it's easier to buy the curated set than assemble your own! But if you want to, each pressed powder shadow from the 20-piece collection is just $5, and for every four purchased, you get a free empty palette to hold your new babies. The pre-made palettes are called Lo-Key and Hi-Maintenance, so there's something for everyone (or something for the different sides of your dynamic personality!)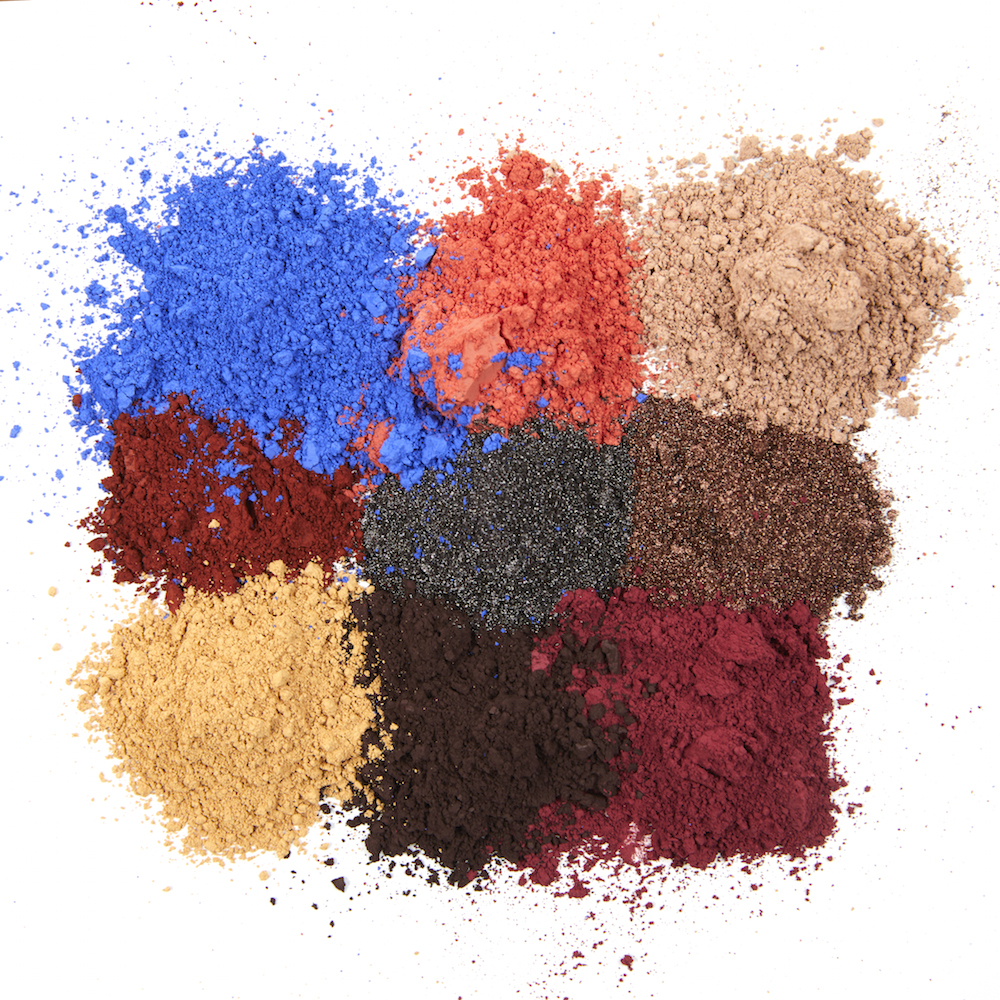 As these shadows and palettes are limited edition (the packaging as well as the contents), you'll want to snap them up fast when they drop this Friday, January 13th.
Here's the packaging…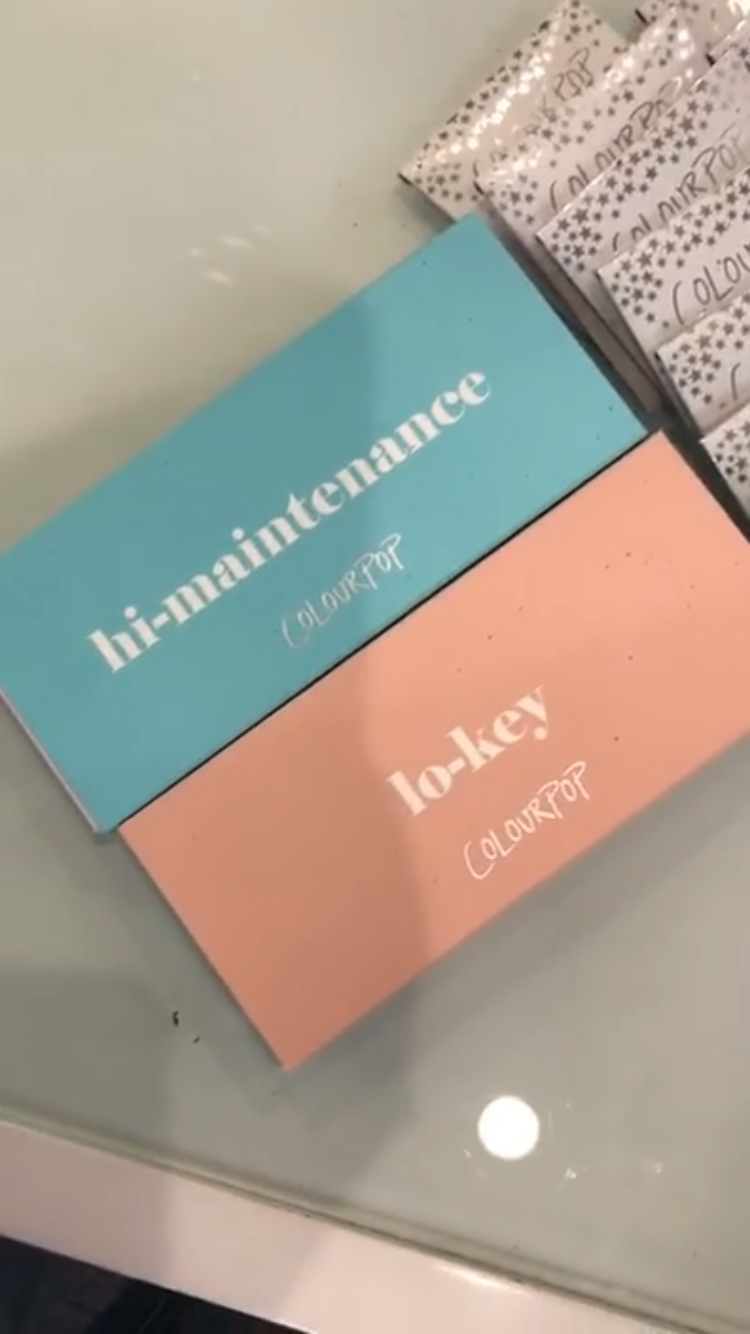 OMG so many pretties! Look at the adorable silver stars on the palette packets — we're in love.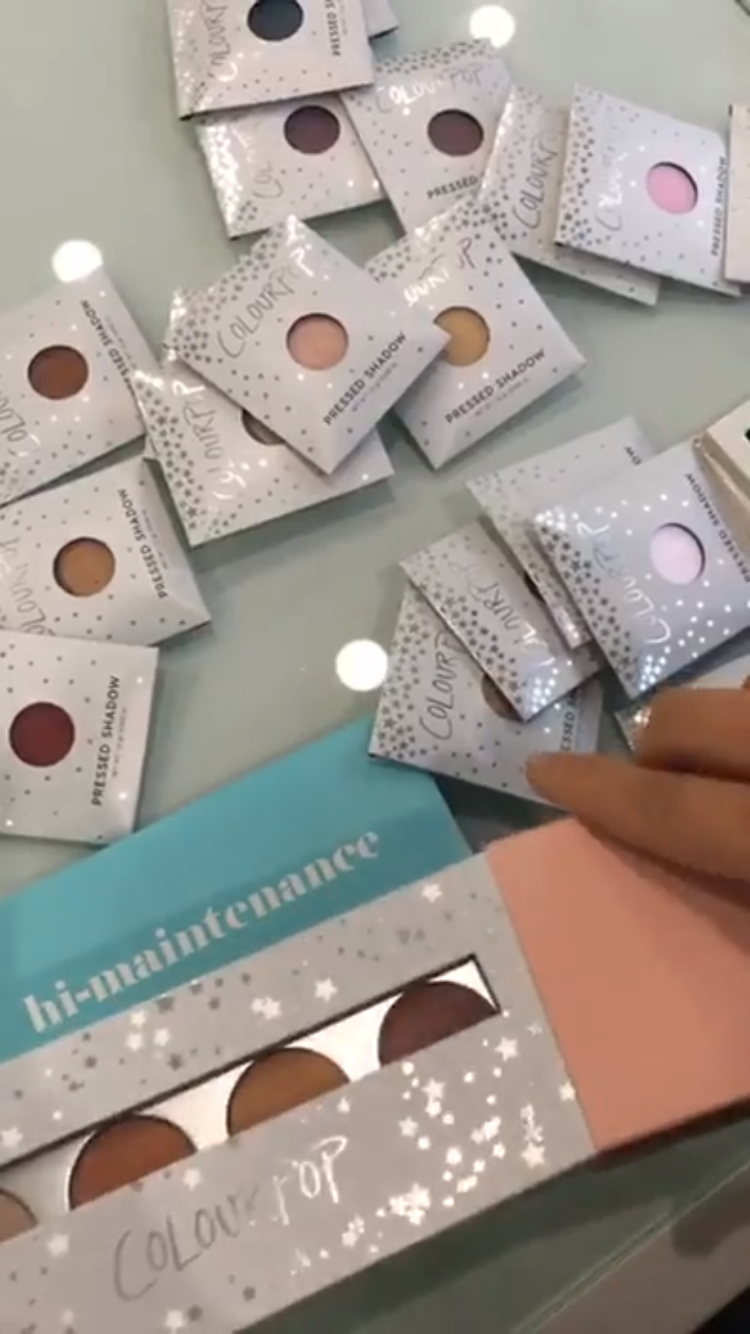 Those warm neutrals…that brilliant blue…
So many colors…so little arm!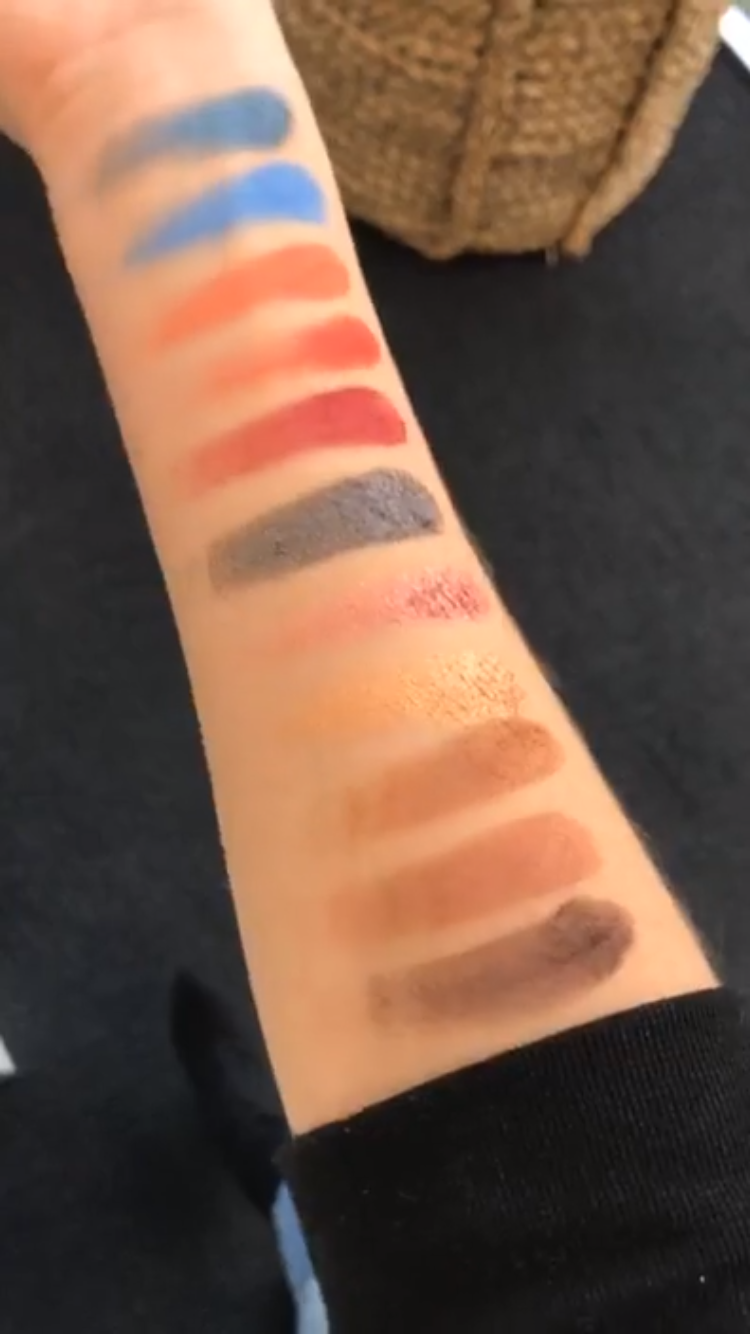 Looks like it's fairly easy to switch colors in and out of each palette.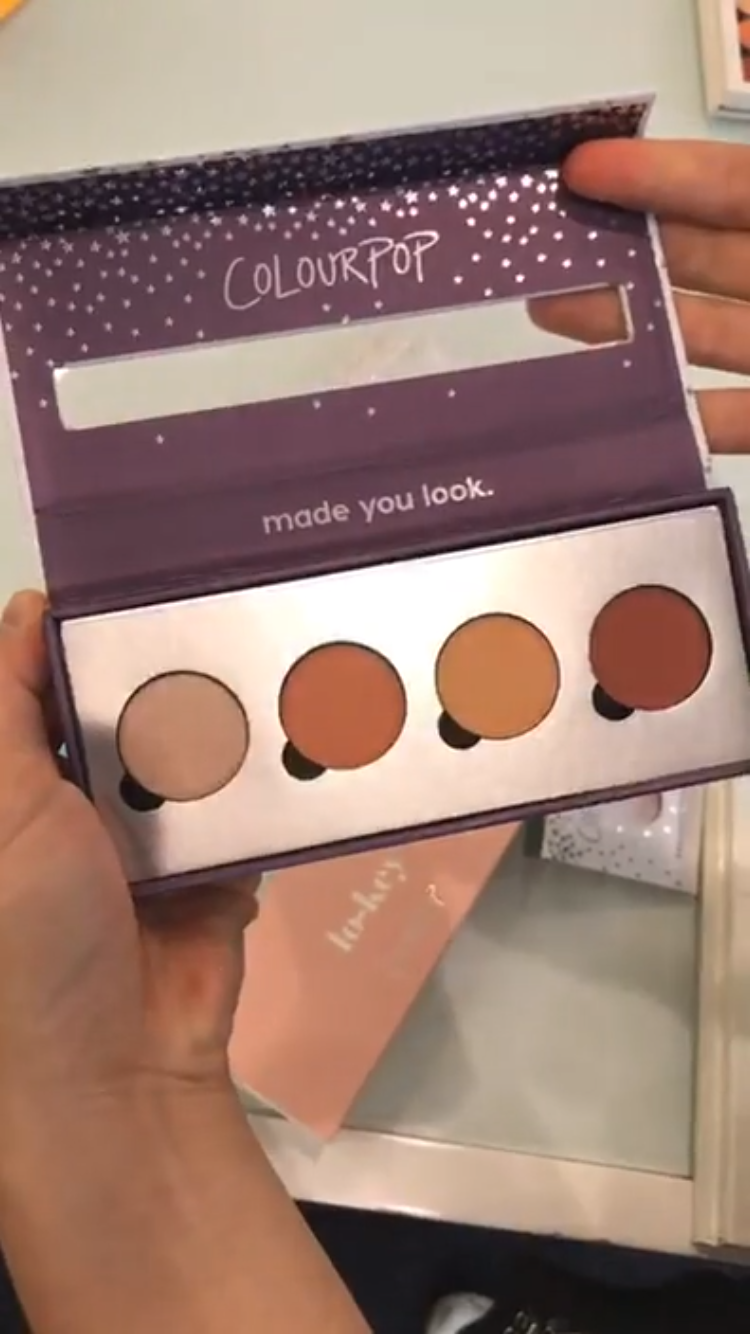 The pigments look so rich! Is that a metallic copper on the left? Can't wait to see it IRL.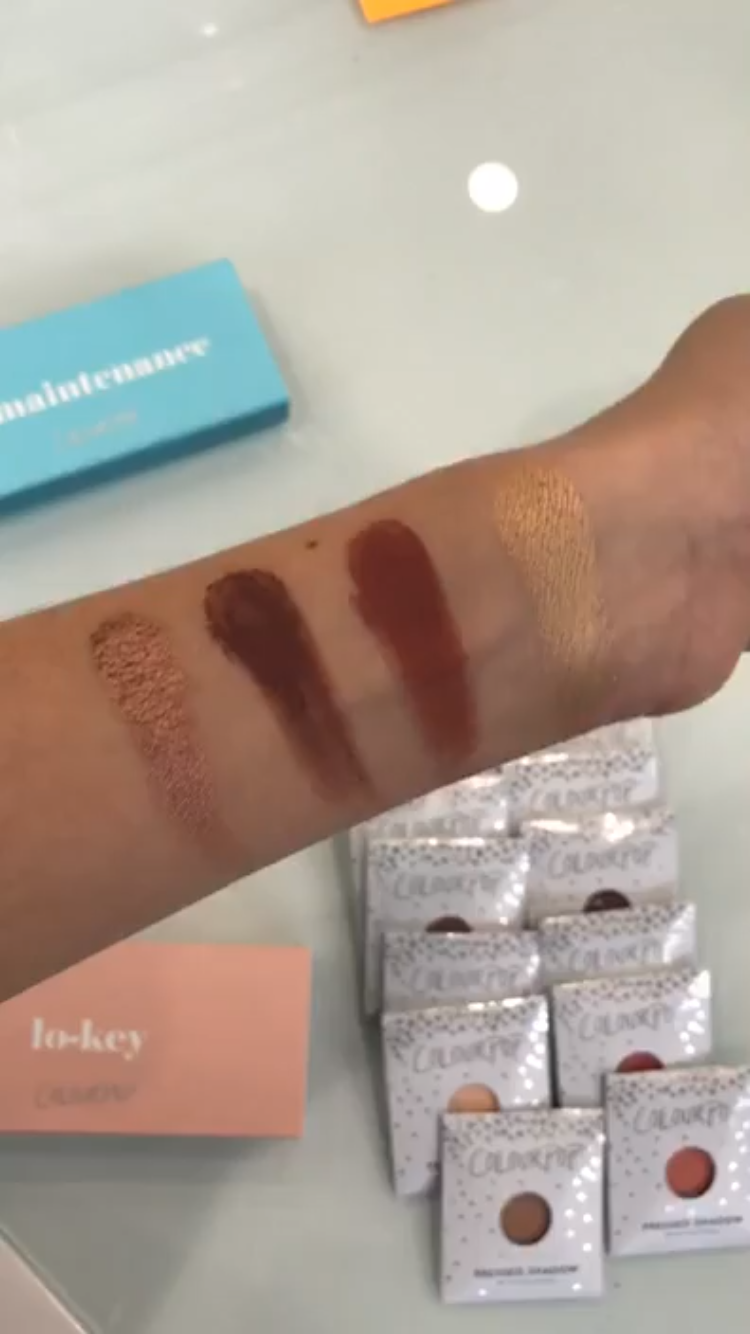 Mark your calendars, these babies will be available January 13th at ColourPop Cosmetics!