ColourPop is possibly coming out with a concealer, and we're freaking out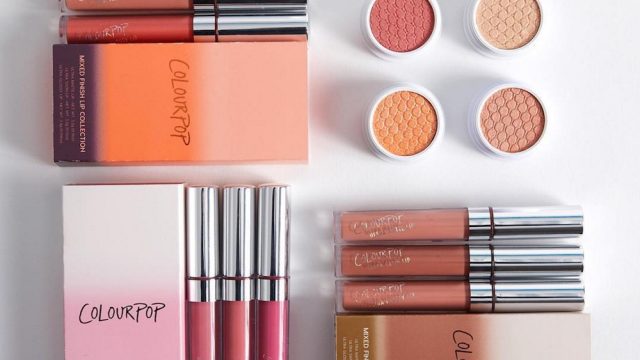 Our favorite beauty brands are constantly trying to surprise us with new products announcements. Sometimes they drop them without warning, and sometimes they give us little clues and sneak peeks as to what could be in the works. ColourPop just teased a possible concealer on Twitter, and fans are losing their minds trying to come up with the perfect name for it.
There's no denying that ColourPop has quickly made a name for itself by providing high-quality products at a low price point, while making every new product release highly anticipated. You know that if ColourPop is making it, it's going to be good!
We can't even think about the name possibilities, we're too excited over the fact that ColourPop is going to grace us with a concealer! We can just picture the creamy, affordable goodness now. We need more details!
With all the new products ColourPop has been rolling out in the last few weeks, how do they even have time for yet another surprise?
Every last piece in the summer collection is gorgeous and sets the tone for a magical, color-filled season of vibrant makeup — not to mention the brand has been having pretty great sales lately, including one happening right now!
But we're getting distracted. We need to talk about that possible concealer some more. Twitter was abuzz with name suggestions, and we have to admit they're pretty good. ColourPop may not need to look much further!
Can't argue with that one!
Though some of us are more concerned about our dwindling bank accounts.
We feel ya, girl.
We are going to keep our eyeballs peeled for more info on this mysterious, possibly impending concealer. If ColourPop really does start to move into the realm of concealers and foundation, it'll be a serious game-changer.