Oh, ship! ColourPop just dropped 16 beached-themed shadows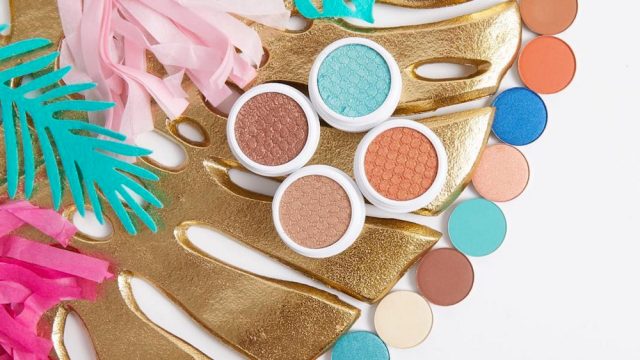 If you need a mental break from the high drama of the Comey testimony, we've got some great news for you. ColourPop released 16 new summer eyeshadows to grace your beautiful, sunny faces. Now that's just music to our ears these days. As if the number of new shades isn't enough, you're gonna flip when you see how gorgeous these colors are.
ColourPop has been hitting all the right notes lately with unexpected and exciting collaborations, gorgeous new collections, and innovative new products that have beauty lovers scrambling for their wallets. What more could we possibly ask for?
The new Pressed Powders in ColourPop's summer line is available now and all of the products are $5, each.
And as if the addition of 12 new pressed shadows aren't enough, ColourPop also added four new Super Shock Shadows to their line as well — that's 16 shadows total, y'all!
Aren't they intensely vibrant? The formula looks super creamy and knowing ColourPop's quality, it'll blend beautifully and make you shimmer all night long. The shade names for the Super Shock Shadows are Banana Daiquiri, As You Wave, Deep Dive, and Snakebite.
But let's circle back to these stunning new ColourPop Pressed Powders, shall we?
Gorgeous — we are slain. These beauties are called Blow Fish, Rosé All Day, Cannonball, Lil' Boat, Board Shorts, Sea Stars, Beach Blanket, Two Piece, Muscle Beach, Tiny Tangerines, Salt Water, and Ready or Yacht.
These new shades have us in a positively beachy mood. Don't you think they'll look delightful with your breeziest summer dress and sandals, hair being gently blown by the breeze as the sun sets?
We couldn't be more infatuated with these summer shades if we tried. Head on over to ColourPop for a chance to take these beauties home for yourself.