Here's the 411 on ColourPop's new collection with lifestyle blogger Sonya Esman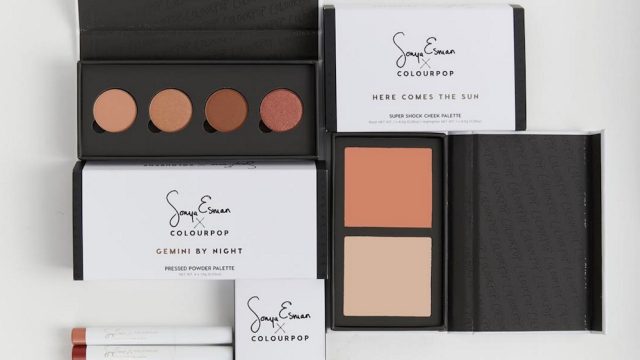 No one knows how to do a beautiful and timely collaboration like our beloved ColourPop, and their collab with Sonya Esman on the Perks of Being a Wildflower collection is just in time for summer travel. For those unfamiliar, Sonya is a globe-trotting lifestyle blogger who wanted to create an easy to use and travel-friendly makeup kit.
This seven-piece collaboration includes ColourPop's first-ever Multi-Purpose sticks and Super Shock Cheek palette, as well as four lip colors and a lippie primer. You are gonna pass out when you see these gorgeous shades. They're universally flattering and look good with everything, which is just what you need when you're living out of a suitcase with a limited selection of clothing!
The ColourPop x Sonya Esman collection is available today.
How gorgeous are those swatches? They're super vivid and look amazing on all skin tones.
Let's take a look at all the pieces in the collection, individually.
Comes with four shades: Golden Gate Bridge, a matte warm nude; The Hidden Hills, a satin warm taupe; Manhattan Coffee Run, a matte mid-tone brown; and Moscow Sunrise, a metallic rosy copper.
Includes two shades: Matryoshka, a warm peach with a gold sheen; and Summer Bonfire, a champagne ivory.
Comes in four different shades and a lippie primer. Toronto Terrace, a beige nude; Empire State of Mind, a peach nude; California Lovers, a pink nude; St. Petersburg, a rusty brick red; and a Lippie Primer that enhances lip products and keeps your lips looking and feeling healthy.
Aren't they all lovely?
Head over to ColourPop ASAP so you can get some of these beautiful new products before they sell out. This limited-edition collection won't be around forever, so don't miss your chance to get these ultra-flattering products before they're gone.