ColourPop is launching a My Little Pony collection, and our '90s hearts are screaming
Get ready, '90s kids, because it's possible that we are about to reach peak nostalgia, thanks to the announcement that ColourPop is collaborating with My Little Pony. This duo is a match made in color-filled makeup heaven, and our heartstrings are thoroughly tugged by this news.
Yes, we are aware that there is currently a My Little Pony reboot that is beloved and awesome, but we can't help but be reminded of the ponies of yore and those late '80s-early '90s neon colors that made them so incredibly iconic.
The ColourPop x My Little Pony collection will be available on October 5th.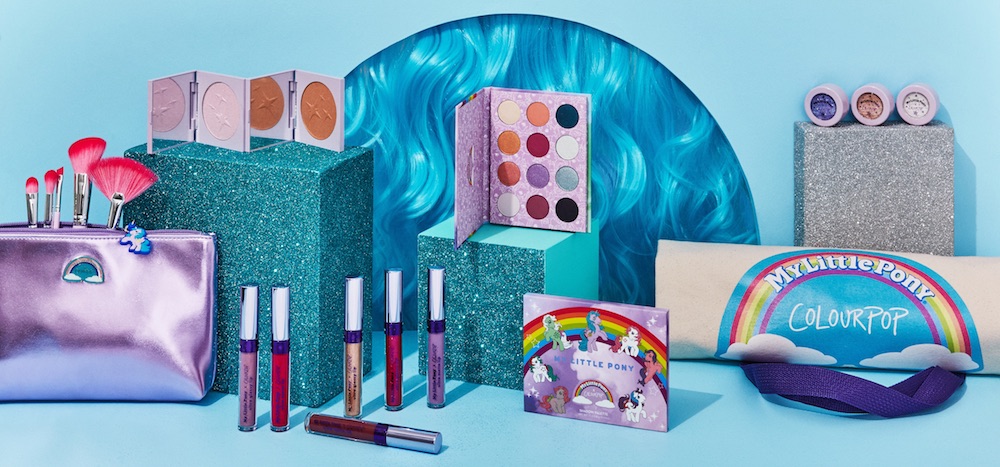 Aren't they an absolute delight?
This limited-edition collection will be released just in time for the My Little Pony movie premiere, so you better get your hands on it for the ultimate film-going glow up. It includes an eyeshadow palette, brush set, two pressed powder highlighters, three super shock shadows, and ultra matte, and ultra gloss lippies — all complete with a limited-edition makeup bag.
Let's take a look at all the gorgeous goodies in the ColourPop x My Little Pony collection.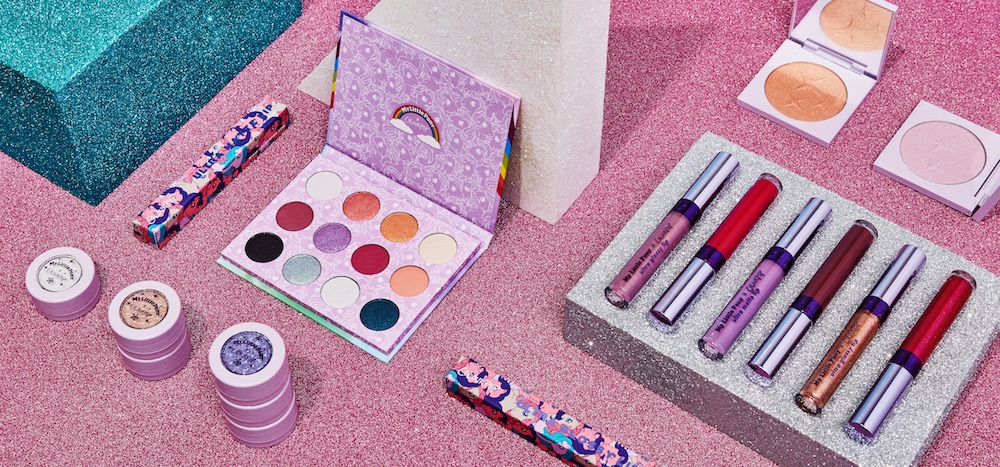 1My Little Pony Pressed Powder Eyeshadow Palette, $16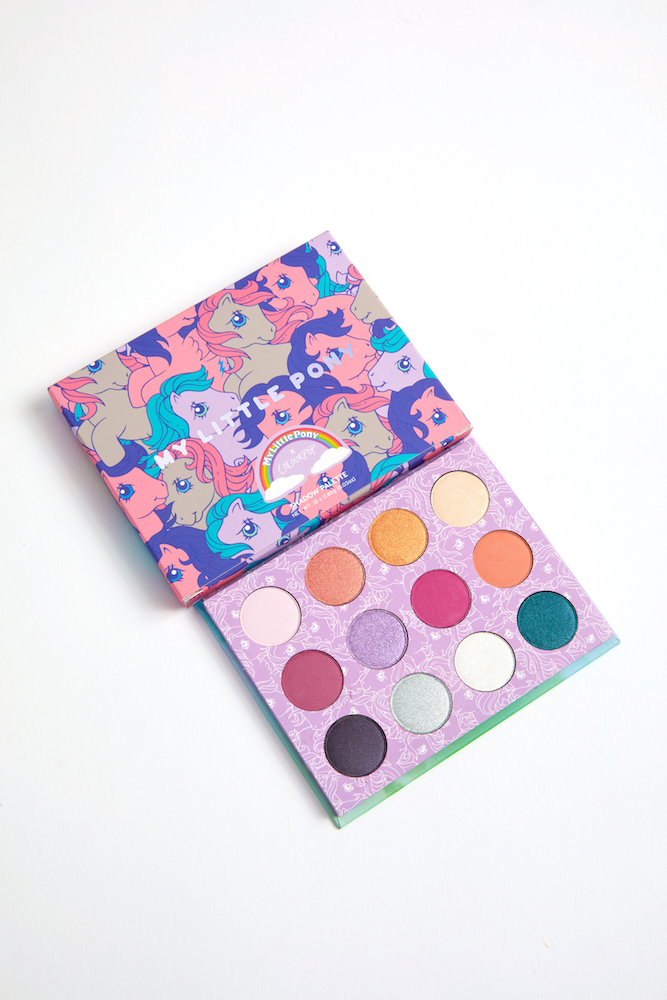 Includes lovely shades like Butterscotch, a white with subtle pink violet opalescent sheen; Blossom, a peach with pink and gold duochrome finish; Starshine, a metallic golden tangerine; Bluebell, a golden ivory; Applejack, a dusty red violet; Skydancer, a bright icy lavender; Minty, a cool-toned fuchsia; Flutterbye, a true pastel peach; Twilight, a deep blackened violet; Firefly, a silvery baby blue; Snuzzle, an icy white with opalescent blue duochrome; Princess Sparkle, a rich smoky turquoise.
2Pressed Powder Highlight in Trickles, $8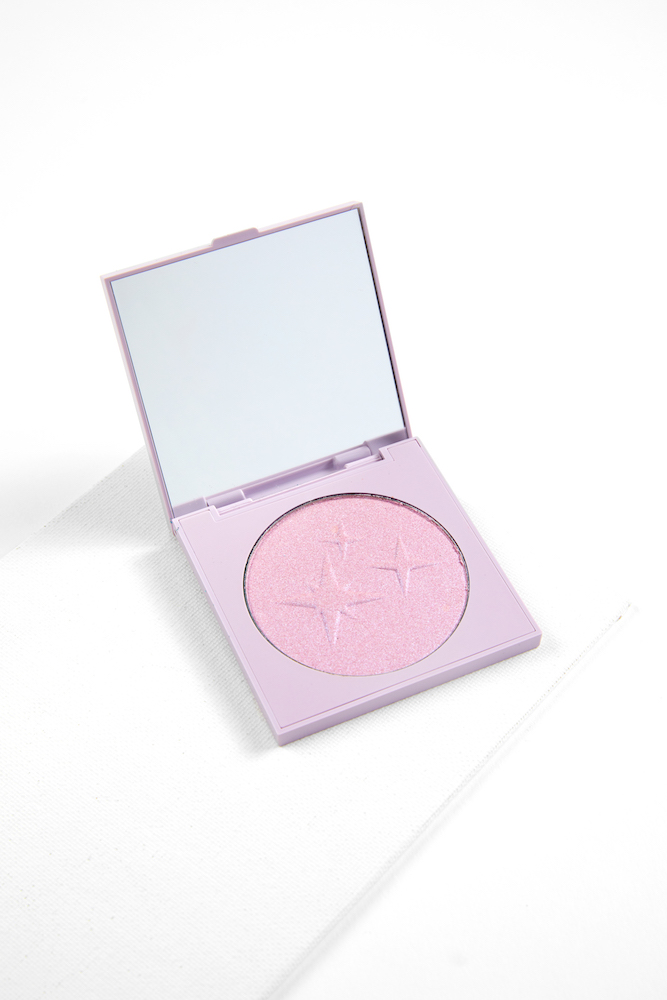 A lavender with pink opal duochrome.
3Pressed Powder Highlight in Starflower, $8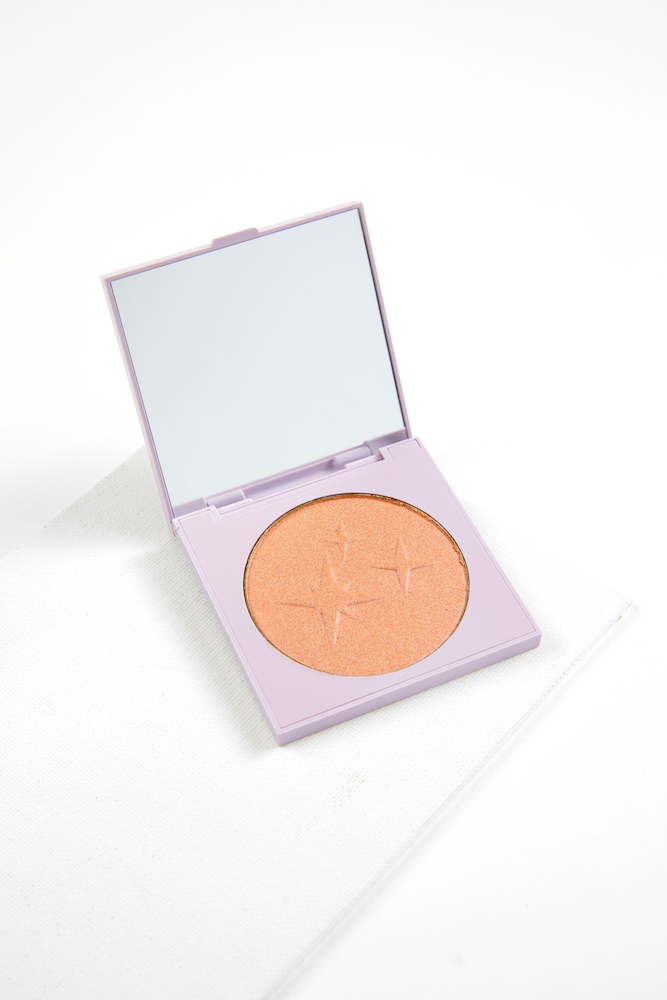 A peachy gold.
4Super Shock Shadows in Posey, $5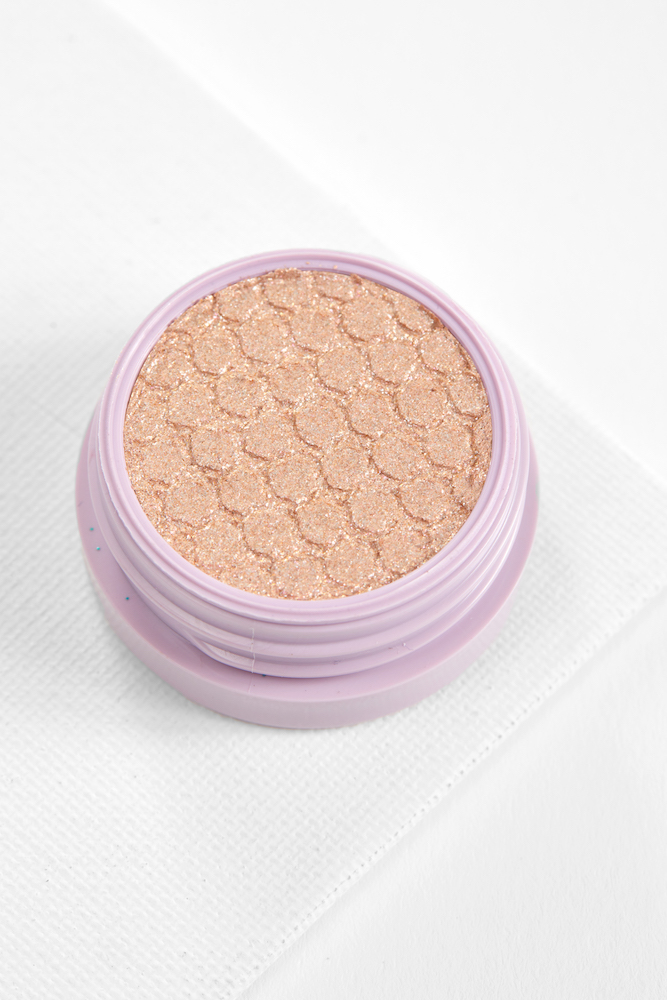 A soft pinky beige with silver, gold, and pink glitter.
5Super Shock Shadows in Sunbeam, $5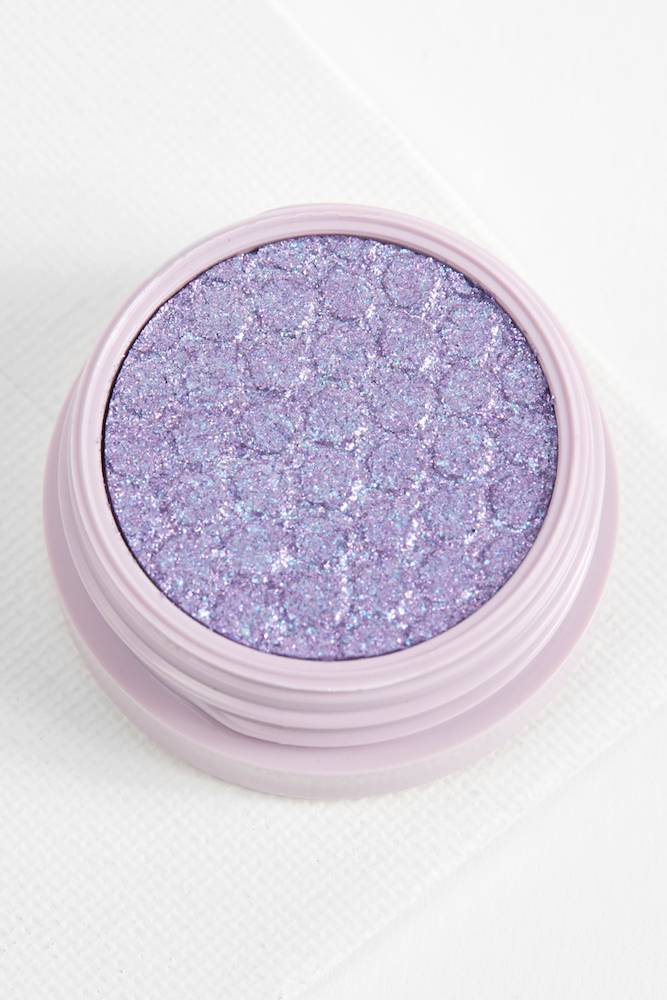 A pastel lavender drenched with violet, hot pink, and ice blue glitter.
6Super Shock Shadows in Cherries Jubilee, $5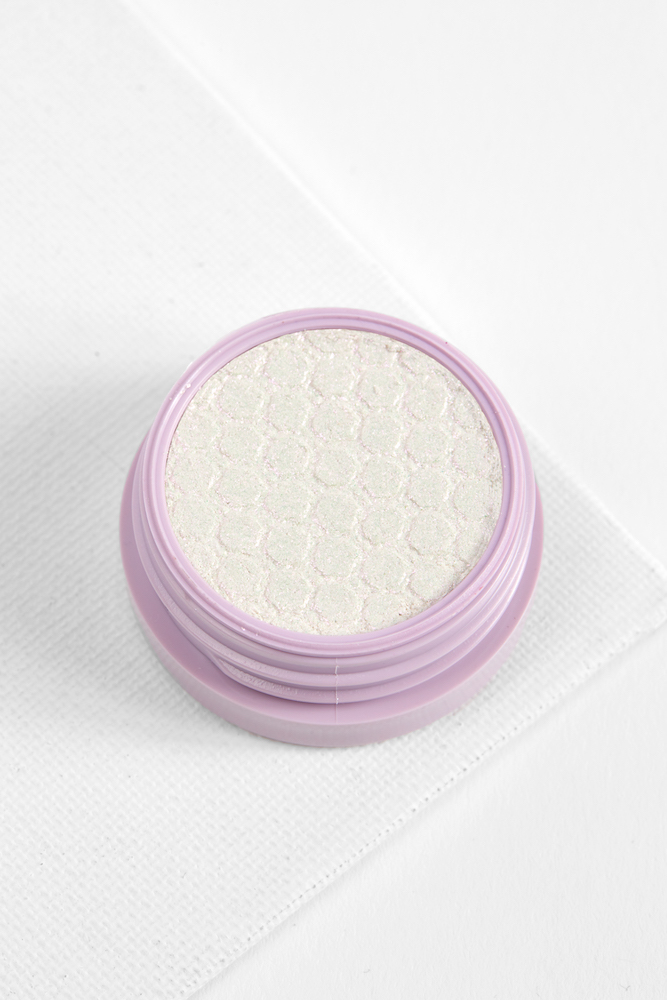 An opalescent pink with hot pink glitter.
7Ultra Glossy Lip in Flutter Valley, $6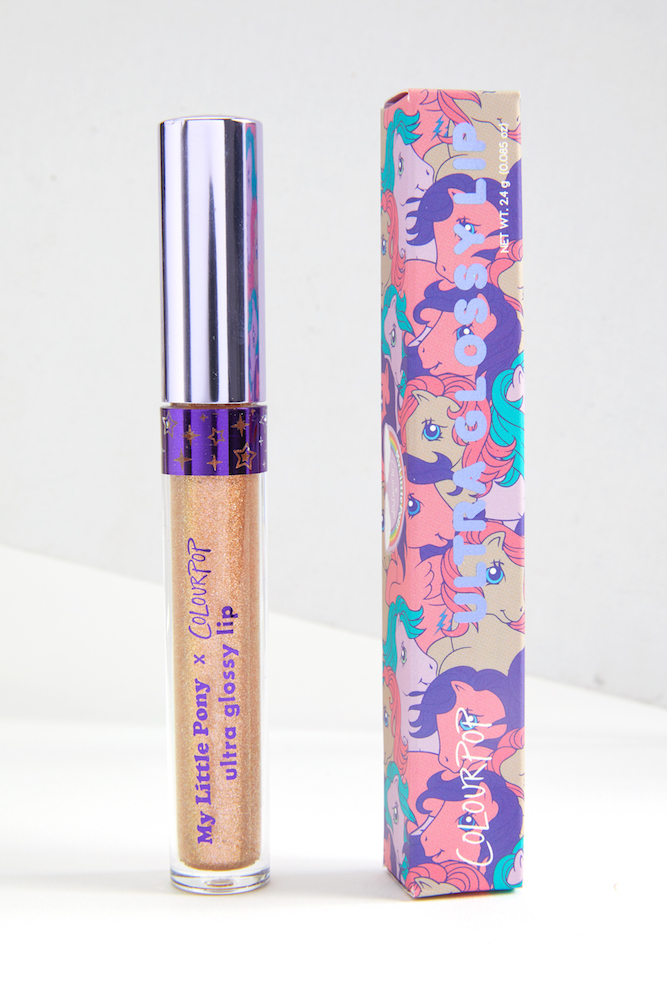 Golden undertone with tons of hot pink and gold glitter in a metallic finish.
8Ultra Glossy Lip in Dream Castle, $6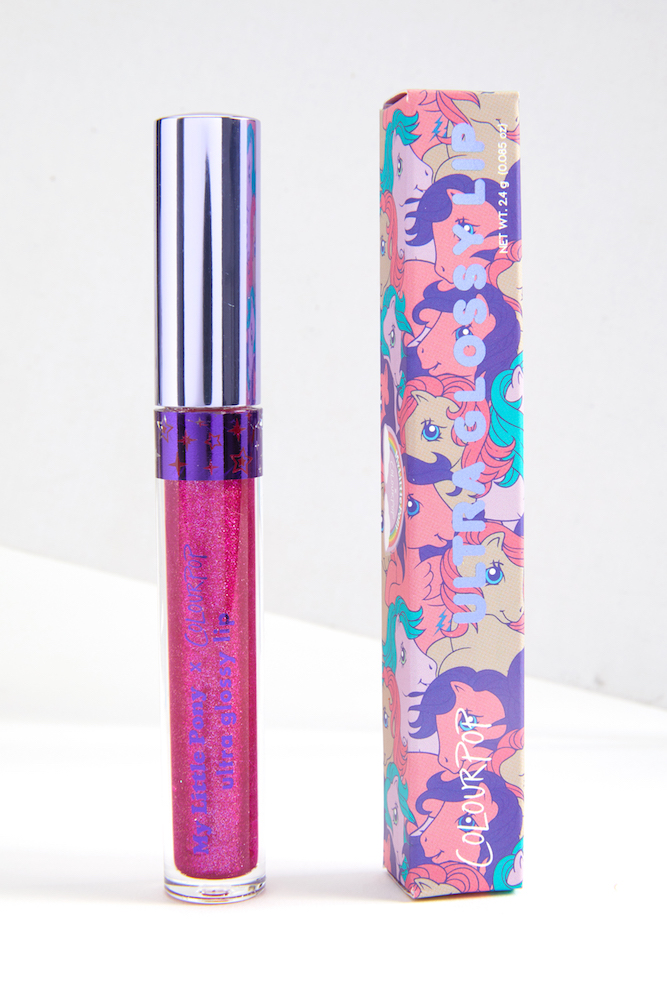 Metallic fuchsia with blue, violet and gold glitter on top.
9Ultra Glossy Lip in Ponyland, $6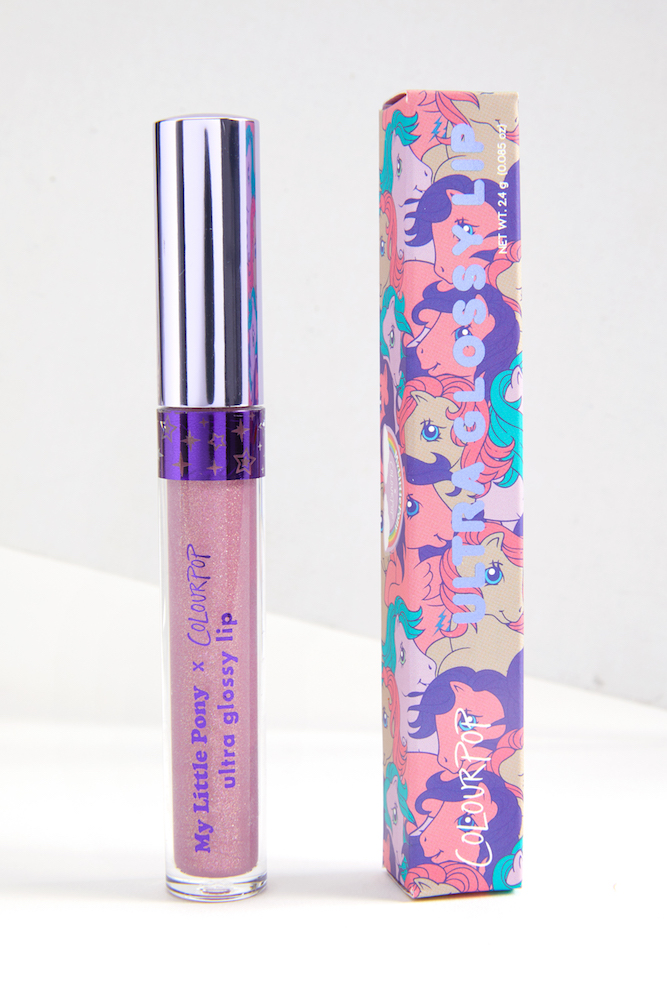 Lilac slightly sprinkled with pink and gold glitter in a metallic finish.
10Ultra Matte Lip in Moondancer, $6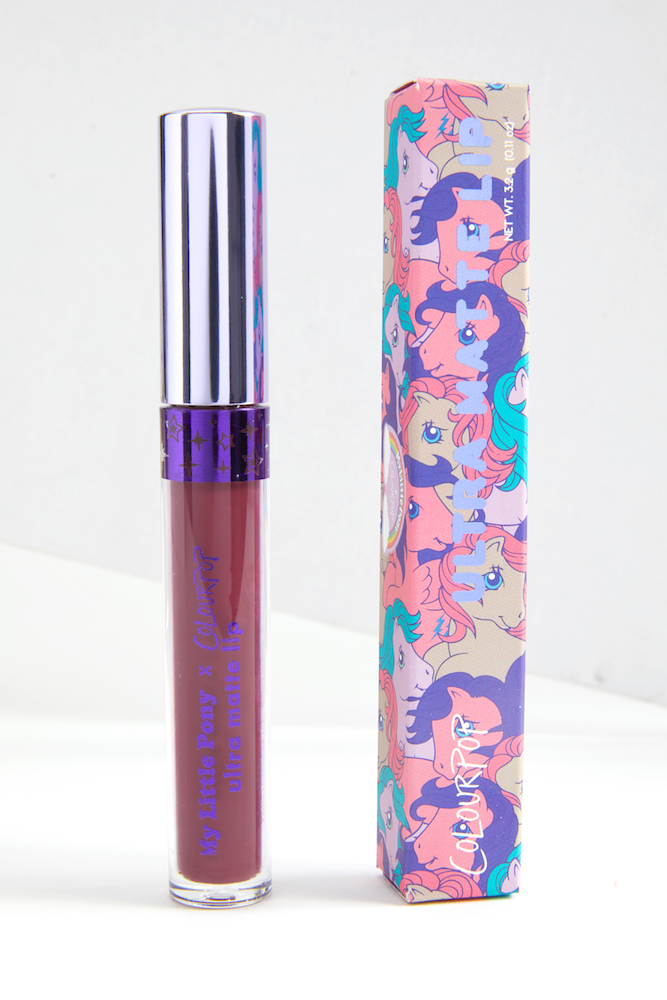 A blackened plum.
11Ultra Matte Lip in Lemon Drop, $6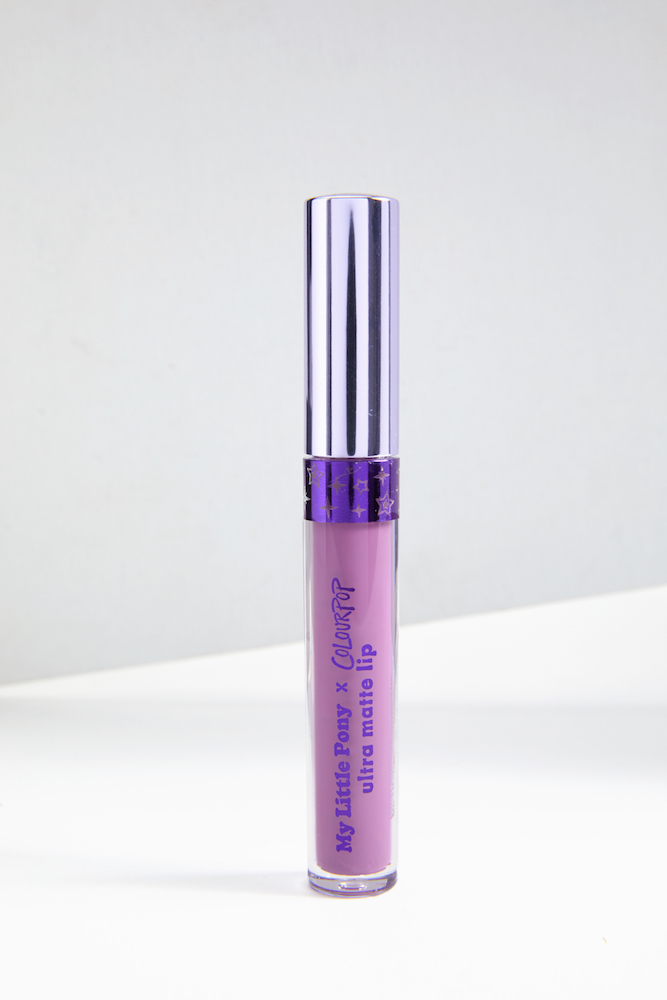 A bright cool-toned lavender.
12Ultra Matte Lip in Pin Wheel, $6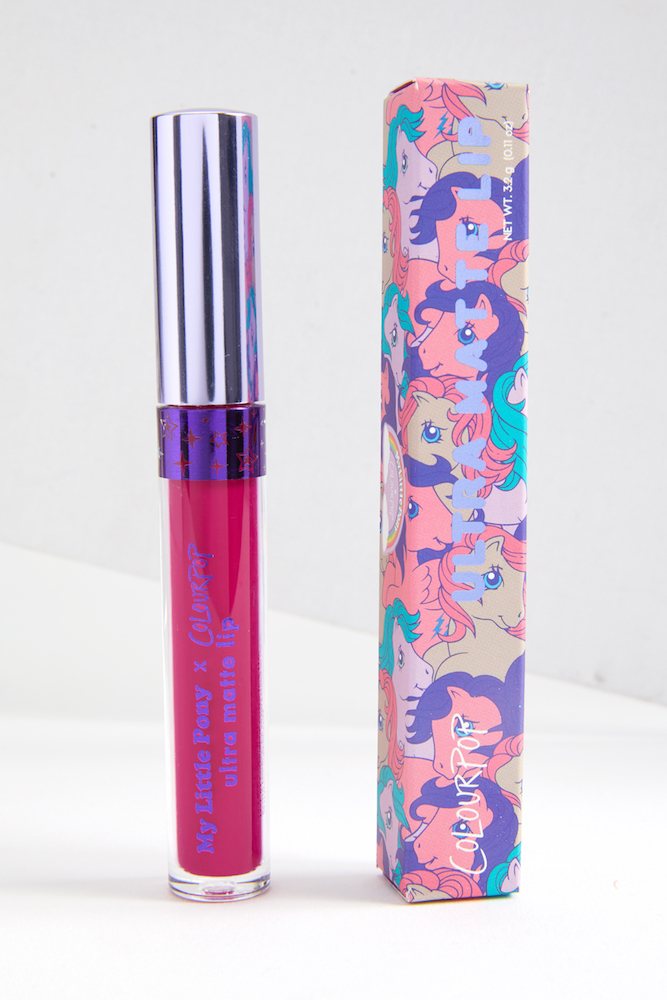 A vibrant cool-toned fuchsia.
13My Little Pony Brush Set, $22
Includes an angled face brush, fan brush, shader brush, tapered blending brush, and an angled eye brush.
14My Little Pony Makeup Bag, $18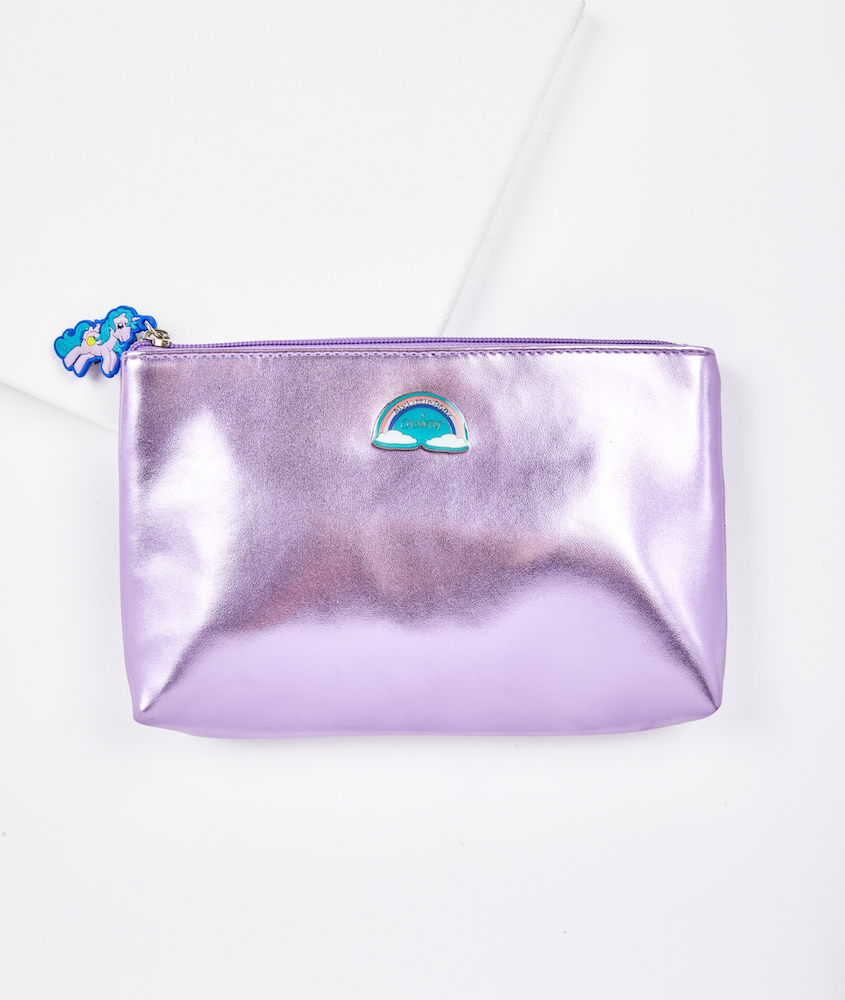 That's about as precious as it gets.
Be ready come October 5th, because these angelic retro products will be flying off the shelves.