ColourPop launched a brand new lipstick formula that will help you get that trendy "blurred lip"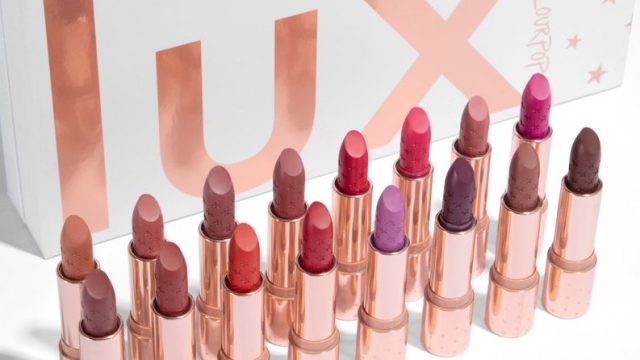 One of our very favorite brands for super affordable, high-quality beauty products, ColourPop, just launched a brand new lipstick formula called Lux Velvet Blur Lips. Available in 16 different shades, ranging from nudes and reds to a stunning bright purple called "Sorry Not Sorry" and dark berry called "Alchemist," the collection has something for every type of lip lover to choose from.
According to an Instagram post on the brand's page, the $7 Lux Velvet Blur Lipsticks feel "like a dream. Formulated with soft blurring pigments to deliver a soft focus, blurred effect with a velvet texture."
ColourPop is known for creating ultra-matte, long-wearing, pigmented lipsticks (its liquid lipsticks are what put the brand on the map), and its offerings have since grown to include everything from bullet lipsticks to concealers. Think of Lux Velvet Blur Lipsticks, which promise a matte, long-lasting finish in a blurred effect, as the lovechild of ColourPop's traditional lipsticks and its Ultra Blotted Lips formula.
In other words, you'll get a color that lasts all day but feels like you're not wearing anything on your lips at all. If you can't decide on a shade, you can swoop up all 16 for $100. At $7 a pop, that's a pretty good steal. If you're a collector, you can pay a little bit more and get the vault for $112.
ColourPop Lux Velvet Blur Lipsticks are available now, on colourpop.com.