ColourPop is launching liquid eyeliner for the first time, so rejoice, cat-eye fans
Only a few weeks after getting into the mascara game, with the launch of BFF Mascara, ColourPop is releasing not one, not two, but seven liquid eyeliners called BFF Liquid Liners.
With seven different shades to match the brand's mascara colors, the liners are the perfect complement to ColourPop's successful mascara launches. The long-wearing, transfer-proof formula is the brand's first foray into the world of liquid liner.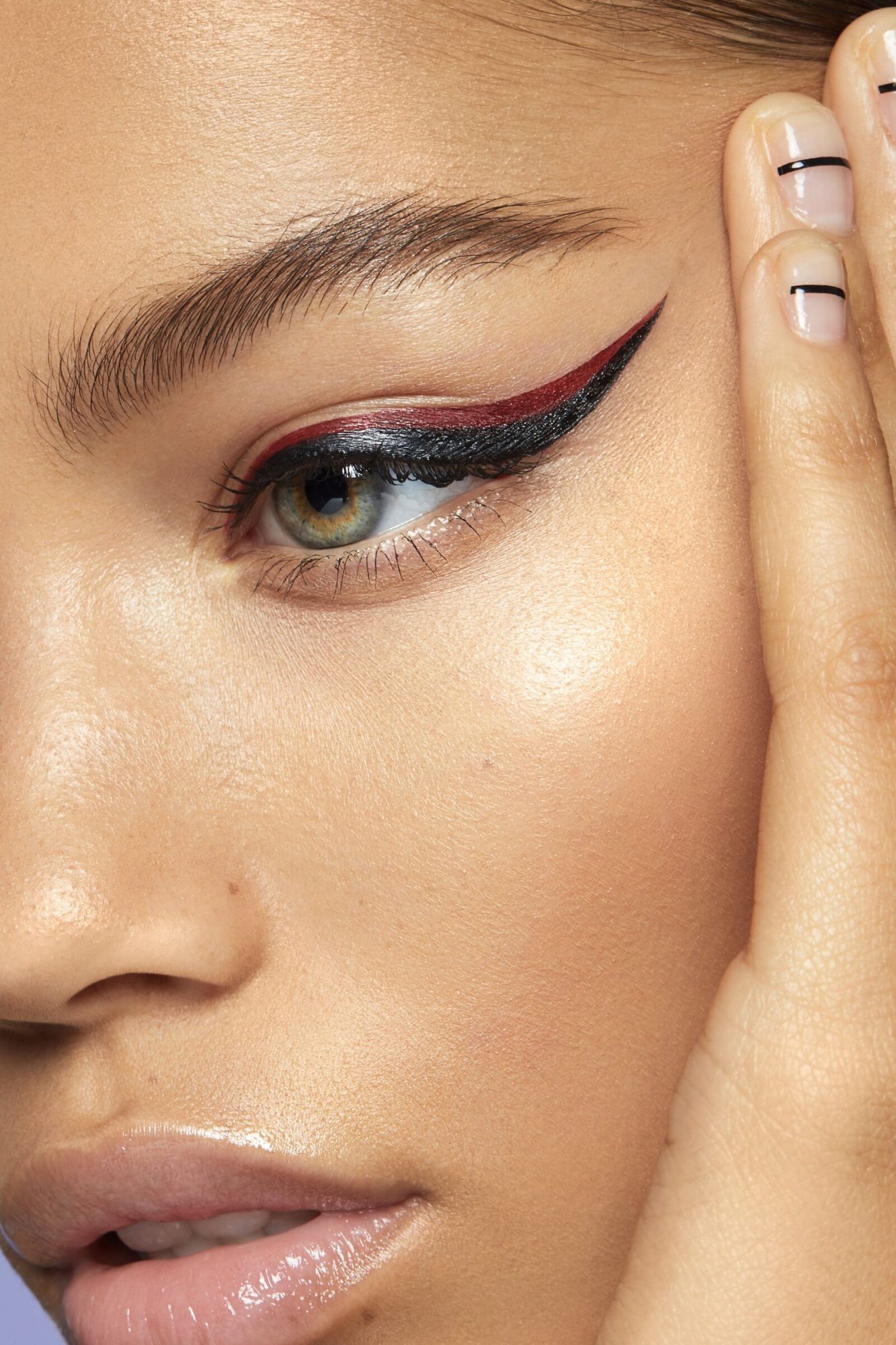 The super fine, felt-tip eyeliner pen comes in the following shades: Numero Uno, a true black; Make Luv, a canary yellow; Graceland, a true white; MIA, a bright red; Ducky, which is a bubblegum pink; The Hills, a pretty, emerald green; and CRZY, a deep sapphire.
The ColourPop BFF Liquid Liners will retail for only $8 each (just like the mascara) and are available tomorrow, February 15th, at colourpop.com.
If you've been curious about experimenting with bright eyeliner, this is the perfect opportunity to do so. Thanks to the ultra-fine felt tip, you can go subtle or bold, or even layer different shades on top of one another. The possibilities are truly endless.