ColourPop launched new peach-toned lippie shades today along with a REALLY good freebie promo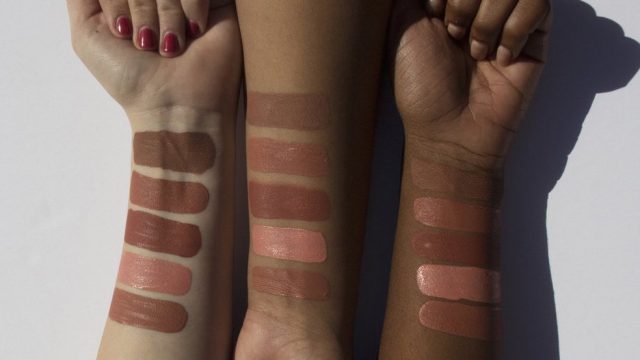 It's a good day for ColourPop fans. The brand is rolling out a bunch of super cute lip shades AND a few freebie deals.
The new lip color collection includes Ultra Mattes and Ultra Satins, and have a whole iPhone/Snapchat/Instagram theme that we're obsessed with. Before you dare second-guess adding to cart, get a load of these deals: Spend $20 or more and get a free highlighter, spend $40 or more and get two highlighters, $60 or more and get three highlighters, $80 or more (you guessed it) four highlighters!
Matte lipsticks and highlighters? Yeah, there's DEF an Instagram baddie theme happening here.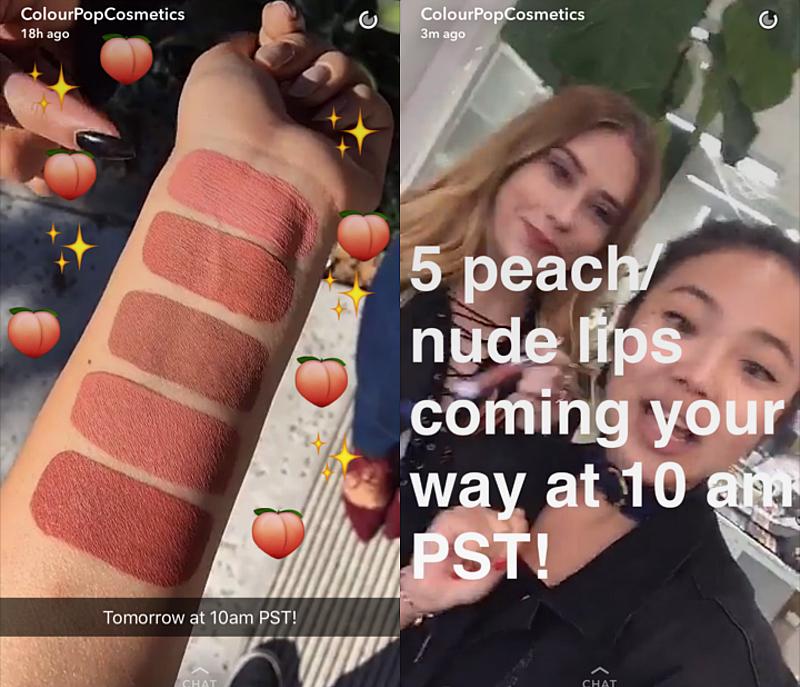 Here's the tea on the shades!
Going from top to bottom, the first shade is Autocorrect, an ultra matte ColourPop describes as a "dirty peach." Next up, Screenshot. This one's a mid tone nude peach with a satin finish.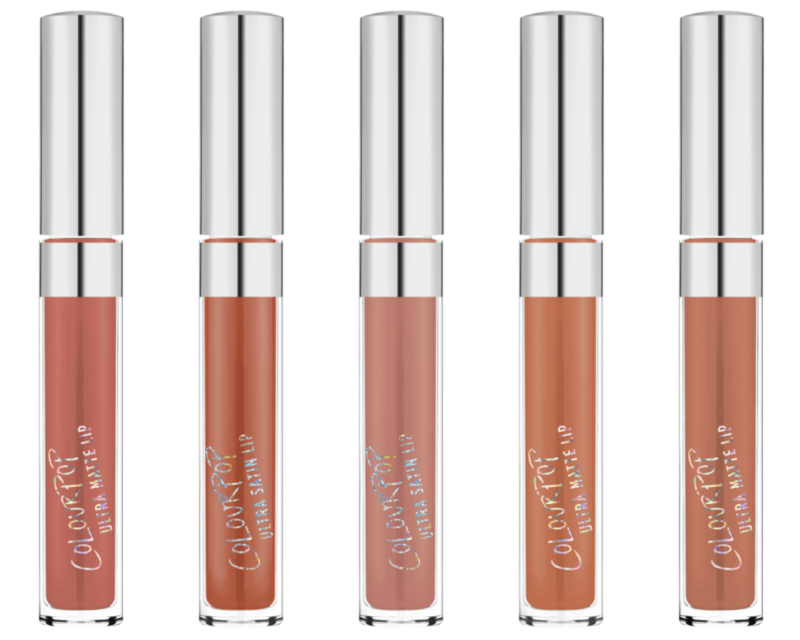 Speed Dial is an ultra matte in rich peach, Double Tap is a lighter peachy nude with a satin finish, and Airplane Mode is the peachiest of all in ultra matte.
They're only six bucks a pop and with this highlighter promo, it might be worth it to grab a few.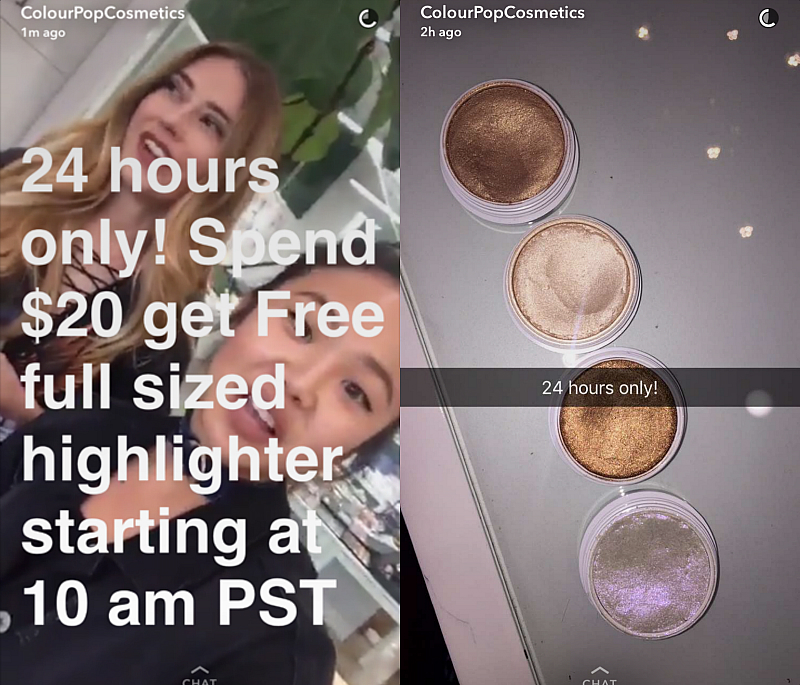 While you're surfing the ColourPop site, don't forget about the Kathleen Lights collab and they're uber popular brow pencils. They're creamy enough to double as eyeliner in a pinch.