ColourPop is expanding its No Filter concealer shade range, and now we love them even more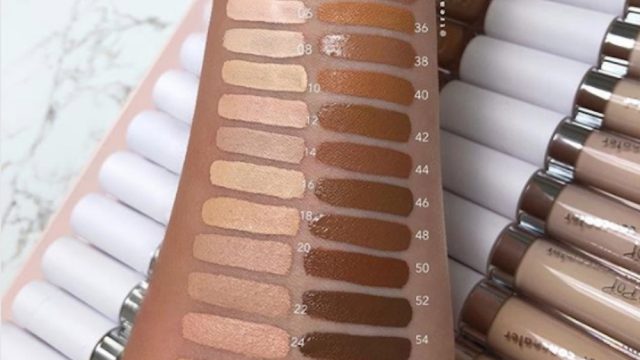 Finding the perfect concealer is a never-ending quest for those seeking a solution to hide their under-eye circles. However, since the market is currently saturated with an abundance of options, this means there's something out there for everyone, at different price points. Which is why we're thrilled to hear that ColourPop is expanding its No Filter concealer shade range.
If you're already a fan of this formula, you'll be thrilled to find there are a few more shade options to work with now. ColourPop's creamy, long-wearing concealer has been a hit since its inception, however, the brand only launched 15 shades. But now, ColourPop is adding even more concealers for each category of shades.
TrendMood got the scoop on the deets, and it looks like there will be five new shades per category: Fair, Light, Medium, Medium Dark, Dark, and Deep. TrendMood also reported that the new shades are launching on March 29th at 10 a.m. on the brand's website. So set your alarms for this one!
Fans have been begging ColourPop for quite some time to expand the shade range, so this is a really big deal for a lot of people.
Brands know that it's all about inclusion and being able to support a wide and diverse range of fans, so this is always a step in the right direction.
Be ready for this exciting new expansion, because you won't want to miss out on the chance to perfect your concealer game even more