ColourPop is coming out with a new collab that will include their first-ever pressed powder formula
Are you guys ready to get REALLY, REALLY excited about a brand new makeup collab? ColourPop, the company best known for delivering insanely good, totally affordable beauty products to the masses just announced its latest collaboration — and trust us, this is one you're not going to want to miss.
Are you ready for this? ColourPop's next collab will be with Amanda Steele, the lovely, talented face behind popular beauty YouTube channel MakeupbyMandy24. Amanda, who is best known for sharing makeup tutorials, #OOTD peeks and Q&As, will partner with the brand to launch eyeshadows, lip products, and the thing we're most excited about: ColourPop's very first pressed-powder palette. The item — which is called the Weekend Warrior palette — will include four eyeshadow shades that are all so perfect for fall.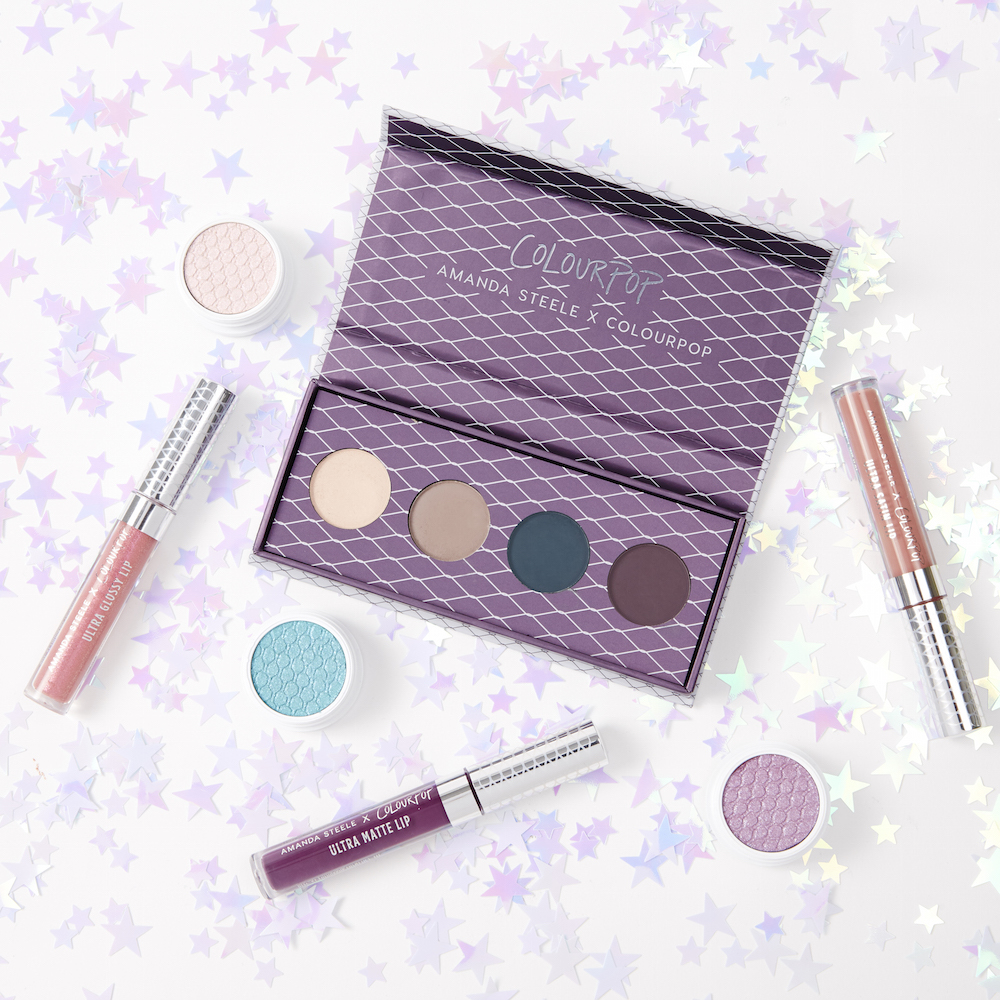 The Weekend Warrior palette will cost $18 and include Throttle, cool-toned silver-ivory satin; Harley, a muted matte gray; Chopper, a deep smoky plum matte; and Burnout, a rich indigo matte.
If you're into super colorful makeup, you'll be so into this: The three Super Shock Shadows include super pretty (not to mention unusual!) shades of lavender, turquoise, and pastel pink. They will be priced at their usual $5 and are named Ignition, a lavender with multi-dimensional silver glitter; Steele, a soft pastel pink with opalescent duo chrome glitter; and Hydroplane, a vibrant turquoise with multi-colored glitter. So. much. glitter!!!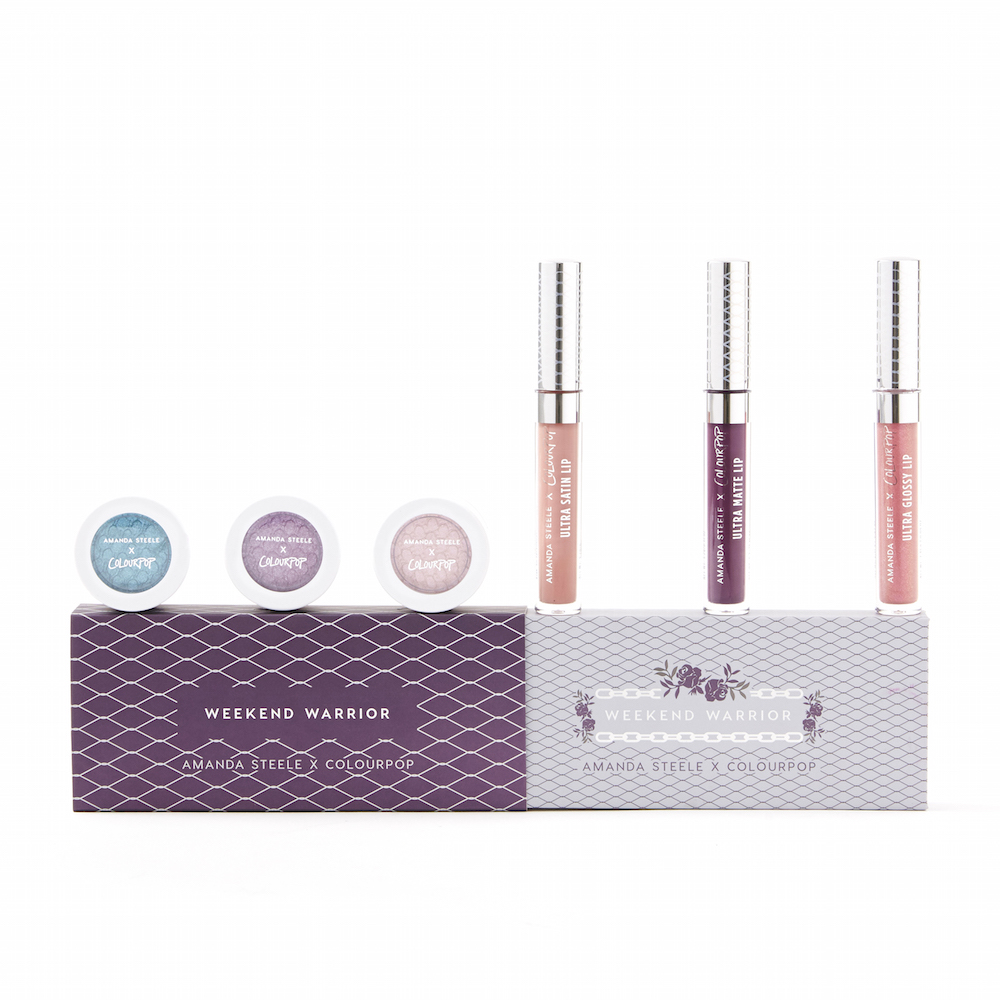 The $6 lippies consist of the Ultra Satin Lip shade called Jiffy, a cool-toned pinky nude; the Ultra Glossy Lip shade called Hack, a warm-toned pink with hot pink glitter on top; and the Ultra Matte Lip in Chaps, a rich deep grape.
As you probably know, this is far from the first time ColourPop has launched a collab with a fierce beauty guru: They've also partnered up with the likes of Jenn Im and Kathleen Lights.
Interested? Check out some of the goodies above — and don't forget to keep your eyes on ColourPop's Instagram page so you'll be in the know when the collab drops on their website on December 26th!