Just in the nick of time, ColourPop released four different Mother's Day makeup kits to suit your mom's style
We're not saying you're a bad child, but Mother's Day is *coming up* and you haven't bought a gift yet?! If you're an overachiever who's already got mom covered, you can ignore our nagging. But if you're in the market for a gift, ColourPop Cosmetics created Mother's Day makeup kits that are legitimately cute, affordable, and an overall palatable option for a last-minute Mother's Day gift.
The four different gift bundles from ColourPop Cosmetics all come with different catchy themes and product pairings, so you can tailor it to your mama's preferences. Also, if you're a mom, you can passive aggressively send the link to all your friends (go get what you want, girl).
Let's look at the options, shall we?!
This one includes the Sucker blotted lip color (a coral shade), the Drip blotted lip color (a rosey mauve), the Double Play pressed powder face duo, and the Brew-Haha gel eyeliner. Plus, you can pick out one of their four card selections to personalize it even more.
This bad boy includes the Super Shock Eyeshadows in Birthday Girl (glittery light gold), Coconut (teal), and Desert (peach), as well as the Lippie Stix in Bootie (orange red). This is great for moms who like to work a dramatic eyeshadow look.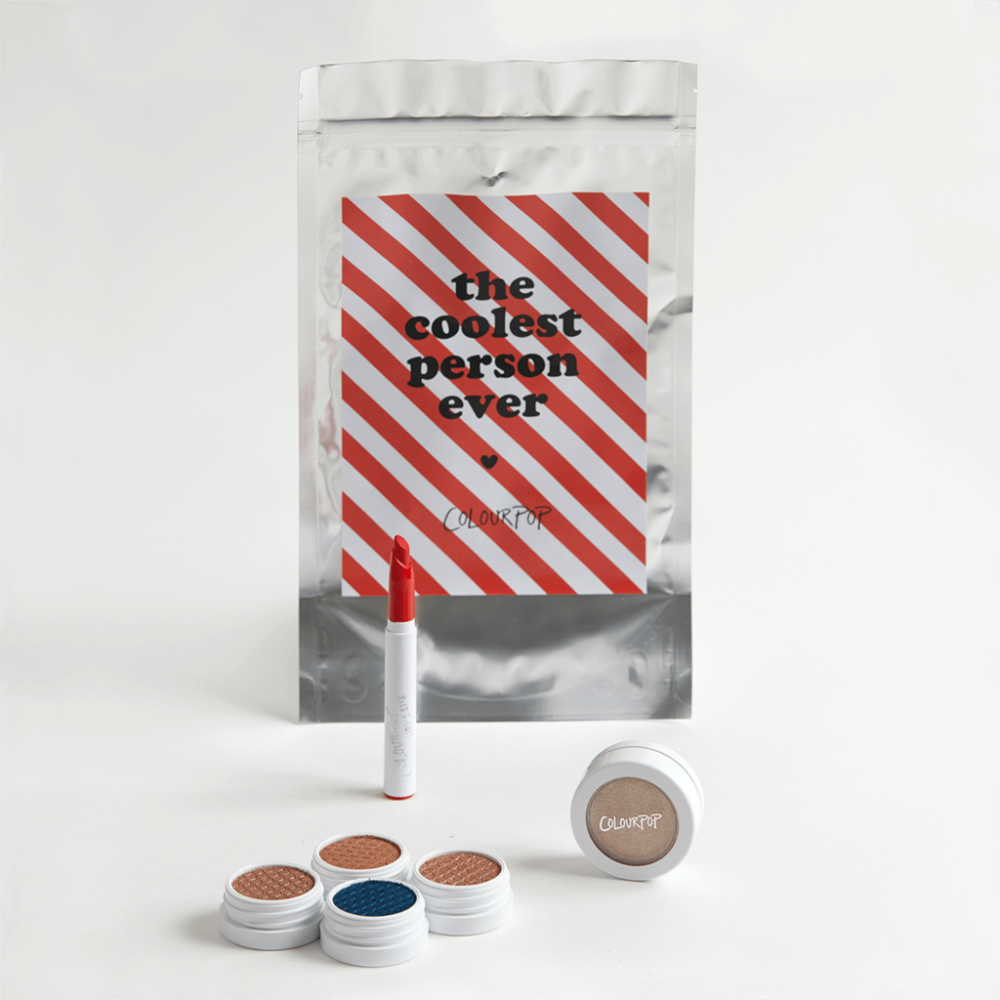 This beauty includes the Ultra Matte Lip in Sunday (terracotta), Super Shock Highlighter in Lunch Money (soft gold), and the Loveline foursome of eyeshadows: Truth (light beige), Sequin (glittery copper), Brady (matte dusty rose), and Static (satin burgundy). This is perfect for moms who like to blend into the sunset.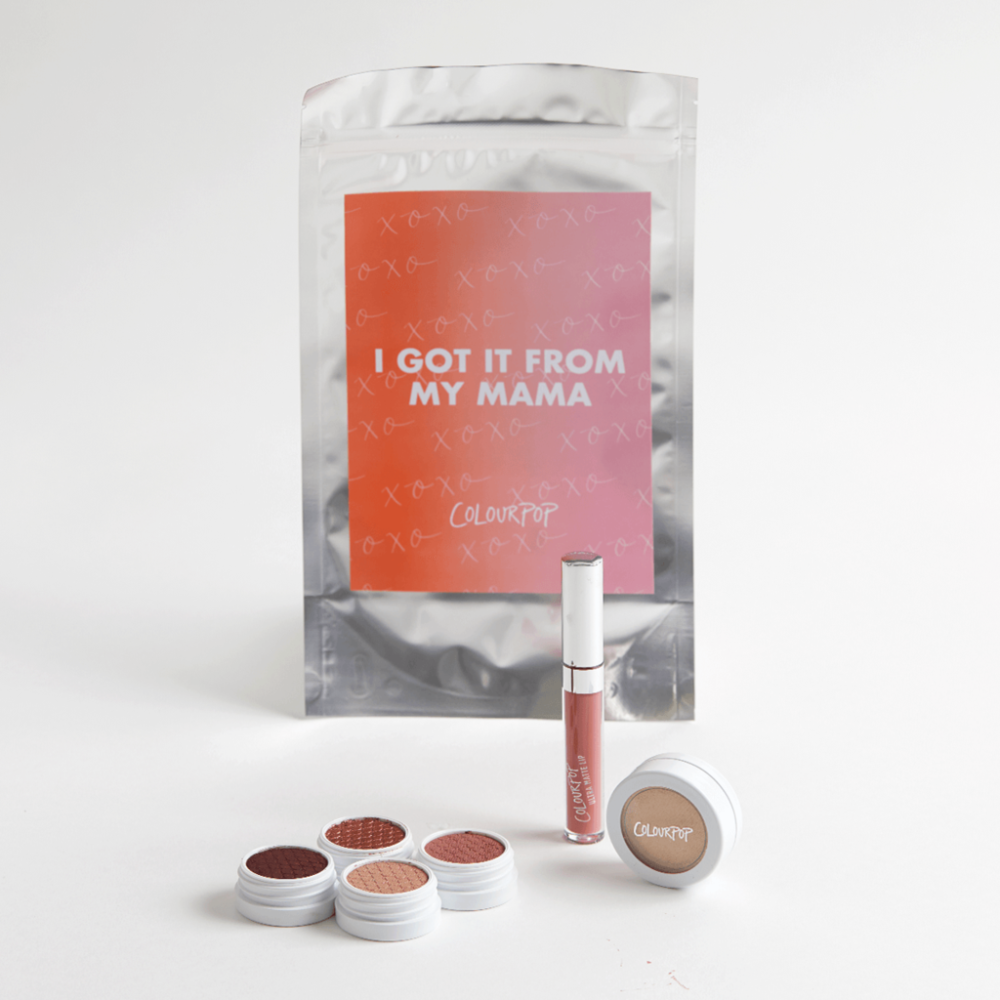 This one includes the Heavy Hitter pressed shadow palette: Full-Zip (warm ivory), Ringer (champagne), Side Tracked (terracotta with hints of gold), and Top Notch (terracotta with hints of brown). It also comes with the the Glossy Lip in My Jam (golden nude), and the Super Shock Highlighter in Wisp. This is for the mom who's still out to turn heads.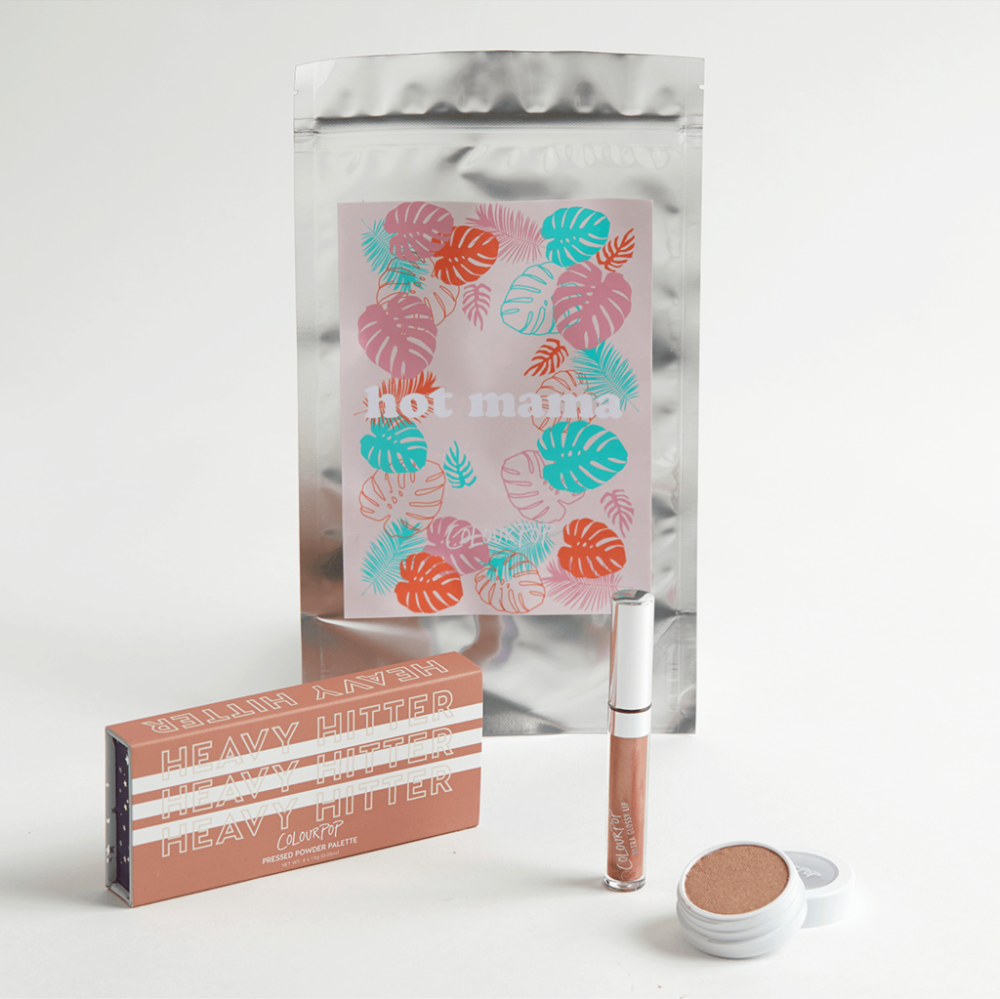 Check out all four kits on the ColourPop Cosmetics website, and see which one fits your mom best!
Save