ColourPop and Ipsy are collaborating on something mysterious, and we need answers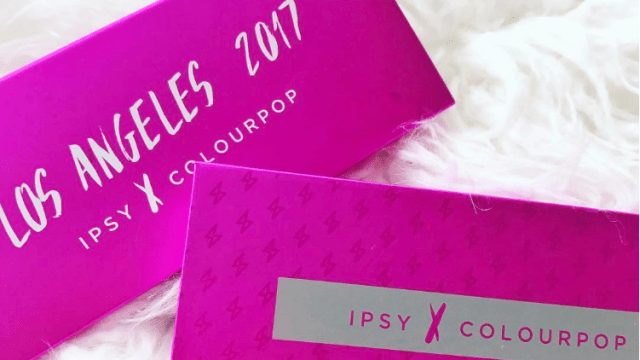 There are few trends in the beauty world that manage to emotionally manipulate and intrigue us more than vaguely exciting teasers. We just want to know, "What DOES this vague Instagram post mean?!" But no, we are routinely forced to wait. The latest in this trend involves Colourpop and Ipsy and an Instagram post that confirms that yes, they are indeed releasing a beauty collaboration.
But what exactly does this mean?! We know for sure, that by nature of Ipsy, it will involve beauty subscription boxes featuring a new launch from ColourPop Cosmetics. Beyond that, is all speculation at this point.
However, we CAN take a hint from the bright pink packaging, which possibly reflects the color wheel or style of the upcoming selection.
Will this involve palettes of hot pink barbie makeup? Will we be focusing on eyeshadows or lips, or maybe a full-makeup palette? These are all questions we're now left with.
Perhaps they'll release a set of hot pink lipstick, eyeshadow, and rouge, so we can channel Reese Witherspoon's aesthetic in Legally Blonde?
Definitely not gonna channel the far inferior sequel, though.
We do know there is a contest happening where a lucky winner can "get in on the action and go to Gen Beauty for free, plus score exclusive ColourPop swag," according to Ipsy's Instagram post!
All we can do now is sit on our hands in suspense and wait for answers, praying we'll get them sooner than later.