These 6 adult coloring books will make your coloring extra cozy this winter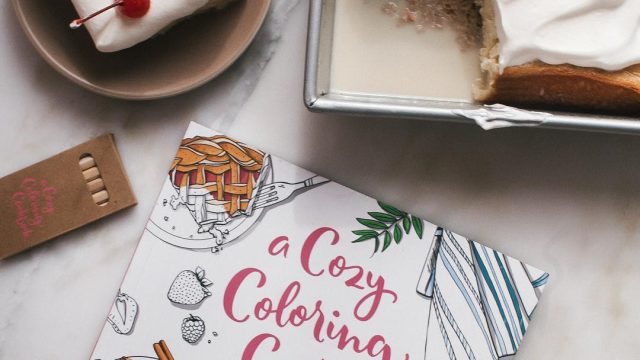 At the end of a busy day, you might not think to take out some crayons and start coloring. But the popularity of adult coloring books doesn't seem to be letting up any time soon and we would bet money that quite a few of them will end up in stockings and under trees this year. It makes sense: Coloring books help us get away from tech for a bit. They help us sit for a while and let our mind focus on color instead of the other million-and-one things that might be crowding our minds.
By now, we've seen everything from a boss babe coloring book to an awesome body-positive coloring book. But with the holidays coming up, we've been looking for coloring books that help us unwind and relax. Time to curl into your favorite spot with a blanket, grab a warm drink, and spend some time coloring in these awesome books.
1. This purr-fect book for cat lovers
2. This part cookbook, part coloring book by blogger Adrianna Adarme of A Cozy Kitchen.
3. This festive coloring book, just in time for the holidays.
4. A coloring book specifically for book lovers (very meta!)
5. This gorgeous coloring book dedicated to flowers.
https://www.instagram.com/p/BMbA0rRjwyk
6. And, if nothing else works, this coloring book featuring Ryan Gosling.
https://www.instagram.com/p/BI7i8MnD-s_
Now grab some crayons and get ready to sink into some coziness!