This illustrator's vibrant portraits of badass fashionista women have us feeling EMPOWERED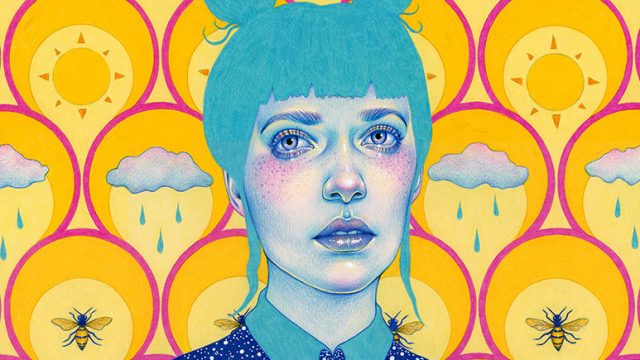 We're always looking for more ways to add color to our Instagram feed. In fact, one of our favorite things to do is browse new accounts in the name of finding illustrators on Instagram who represent all shades of the rainbow. To put it simply: We're all about following visually satisfying accounts that will make our feed that much more special.
Norwegian freelance illustrator Natalie Foss definitely fits the bill, by making some seriously amazing work that we can't stop gawking at. We first found out about Foss's work on Instagram (of course), but she's got even more amazing work on her website. She remembers first getting interested in art while at the Strykejernet School of Art in Oslo.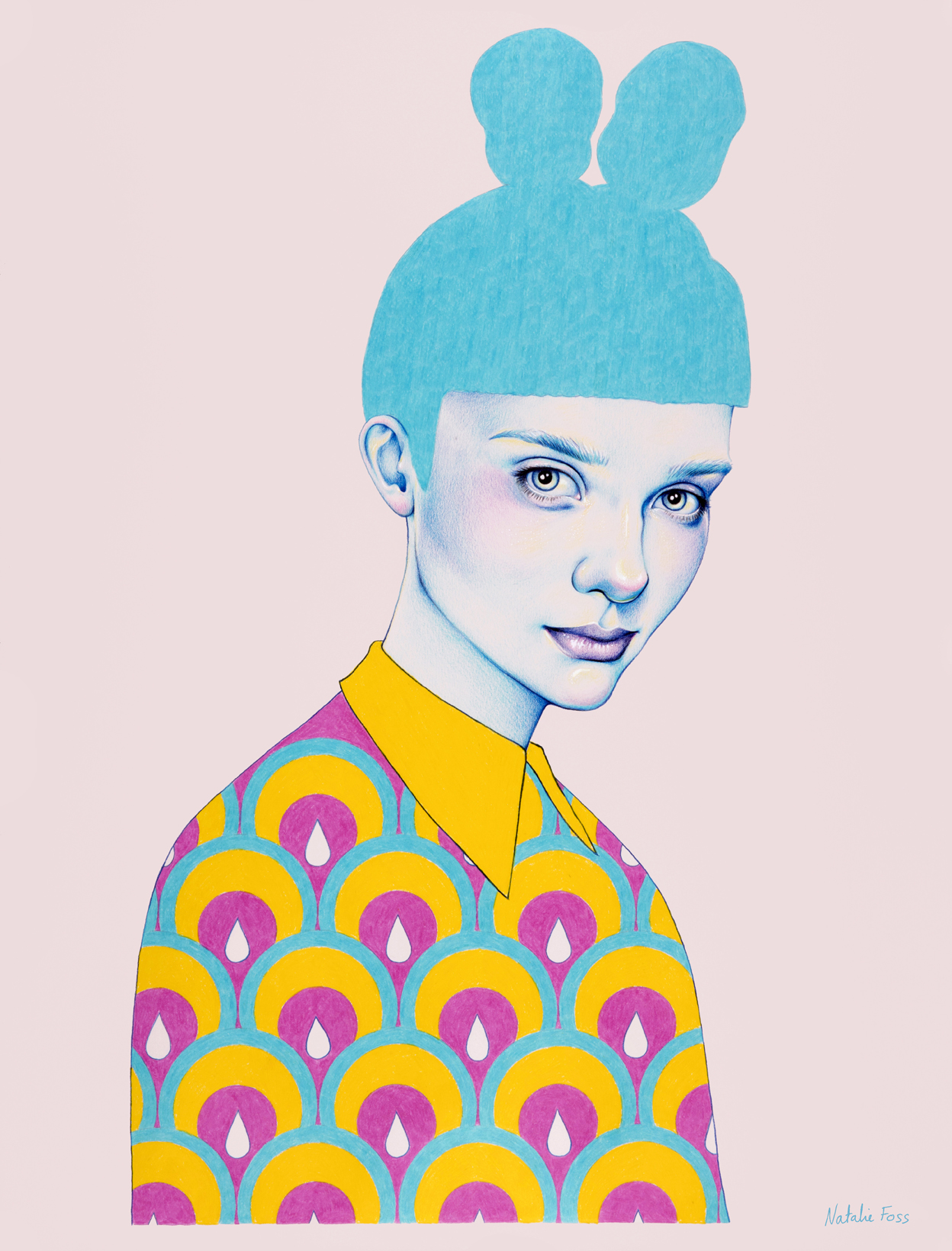 Foss told HelloGiggles in an email:
"I've loved drawing since I was a tiny kid, but I´d never heard of illustration until I started at Strykejernet. I decided to give it a try, and I've learned a lot since then!"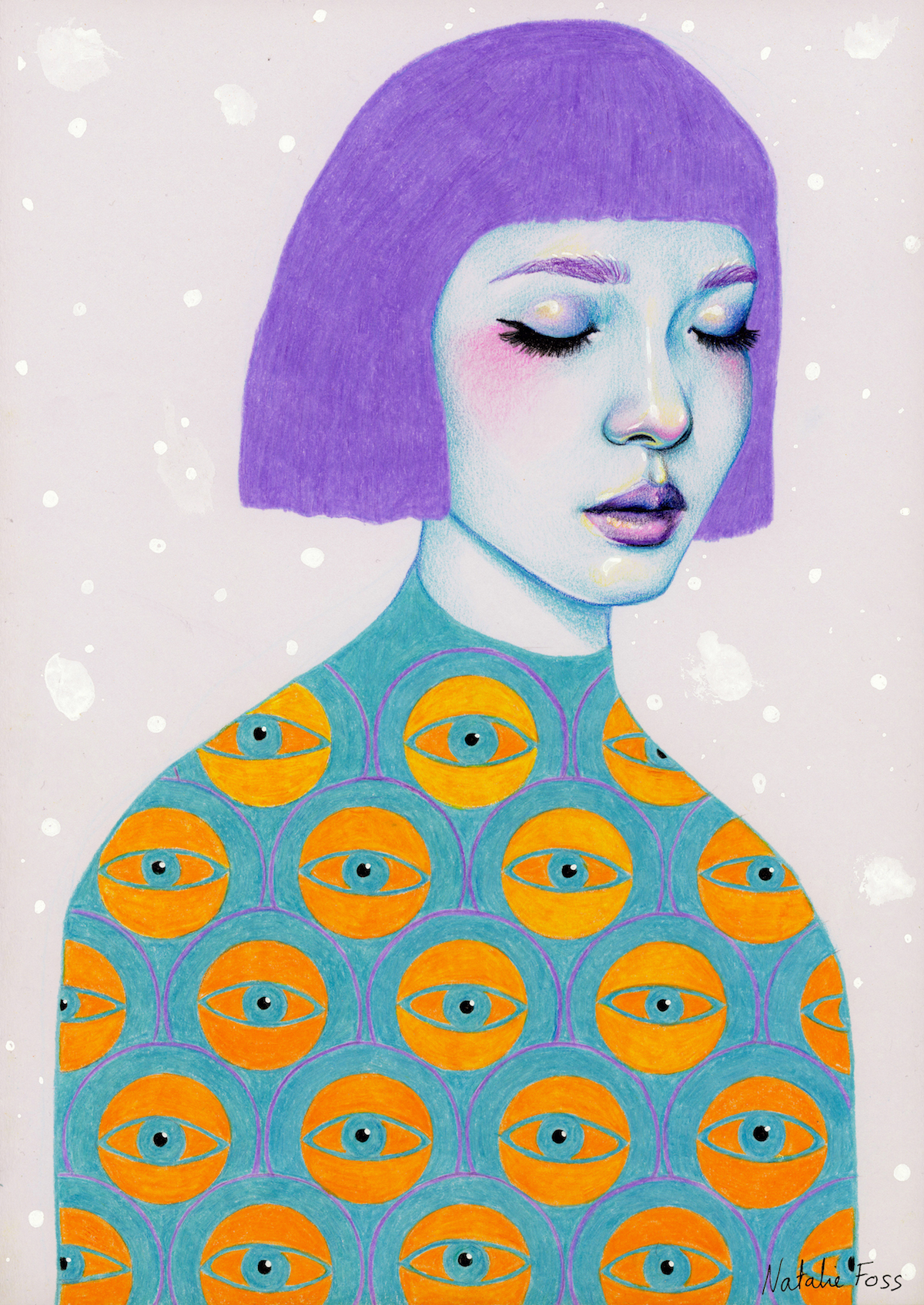 Foss actually creates most of her wondrous work with colored pencils — which is awesome considering all the detail that goes into each piece.
"I love the texture you get from the colored pencils, and how you can draw from very light to very 'compact,'" Foss told us. "I feel I have control of the pencils, which I don't feel with other types of medium, like for example watercolor or other 'fluid' mediums. I would love to try out other mediums, too, and to not be so scared of not having control – but for now pencils are what I feel most comfortable with."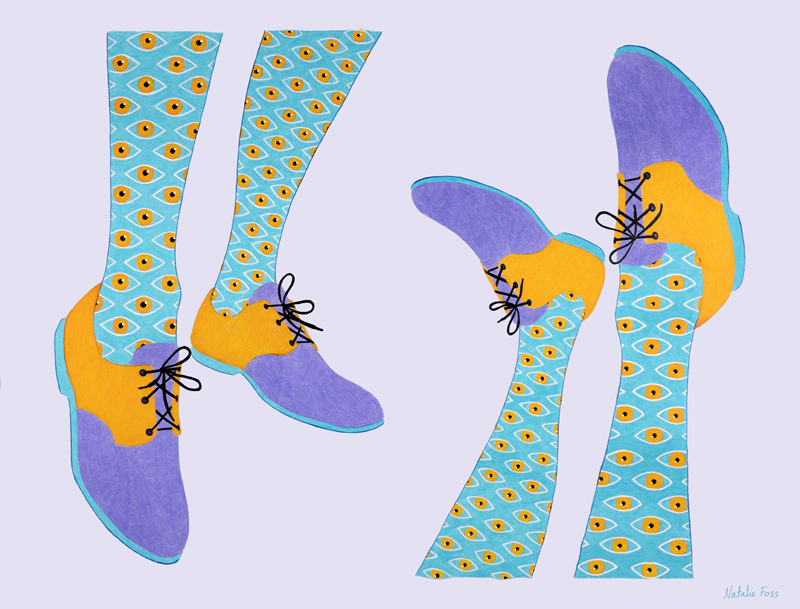 Her work not only makes for great art, it's also giving us tons of unique fashion inspo. We're obsessed with the patterns that Foss uses in a lot of her work.
The artist revealed, "Fashion is not necessarily an important area of my work, but I really enjoy drawing fashion illustration, and would love to make it an even bigger part of my repertoire! I'm not a fashionista or fashion expert myself, but I've always had a passion for clothes and styles, and it's definitely a big source of inspiration."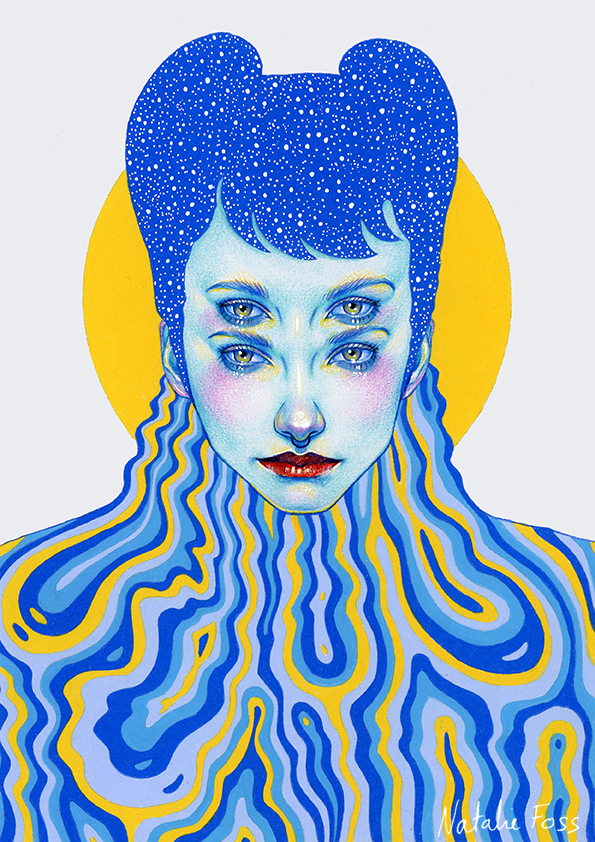 We could honestly stare at Foss's work all day. She's also got an awesome shop over at Society6, in case you'd love to own one of her pieces as a print (or an amazing pillow). We're definitely feeling a little more inspired to explore different patterns — and maybe even dye our hair a different color. ?