17 colorful faux fur coats that will spice up your outfits for the 'gram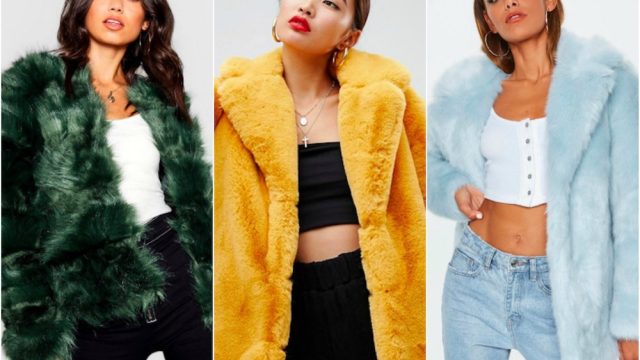 Just because it's jacket season doesn't mean your outerwear has to be boring. A colorful faux fur coat can spice up your outfit (and Instagram selfie game) while keeping you warm at the same time. No matter the occasion, a bright or bold-printed faux fur coat will add charm to your fall or winter ensemble. Luckily, brands are offering an array of colorful faux fur coat options. From vibrant teals to millennial pinks to classic leopard prints, you'll find there's a little something for everyone.
So whether you need a faux fur coat to keep you warm while you ice skate or want to wear something cozy to work, we have 17 colorful options for you to shop. Even if the weather hasn't cooled down enough for you to wear a jacket, now is the time to stock up.
A hot pink-printed coat named after Cardi B's banger? We'll take two, please.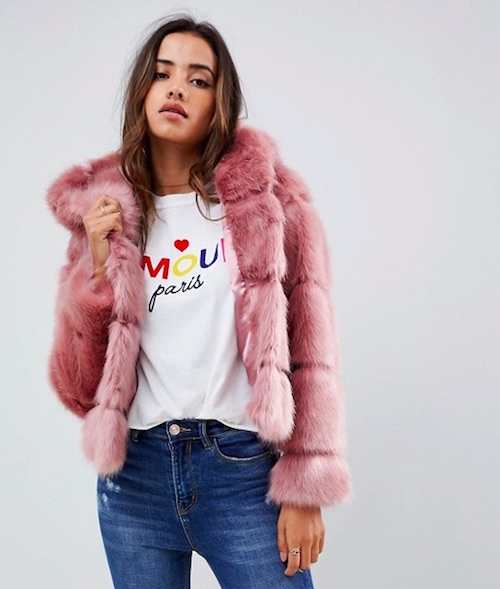 If you want something more muted, this cropped jacket is perfect. Besides, the millennial pink trend isn't over.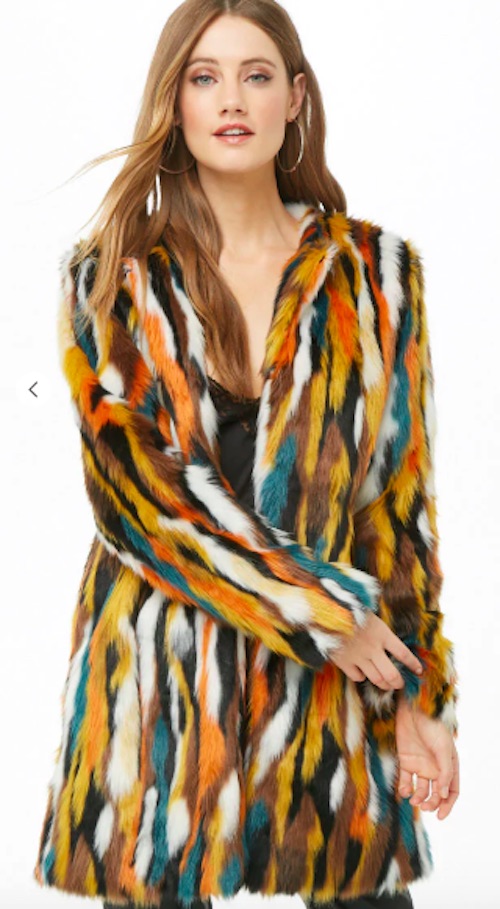 This coat is far from basic, yet the simple design and color-scheme make it ultra-chic and sophisticated. It also gives us a '70s vibe.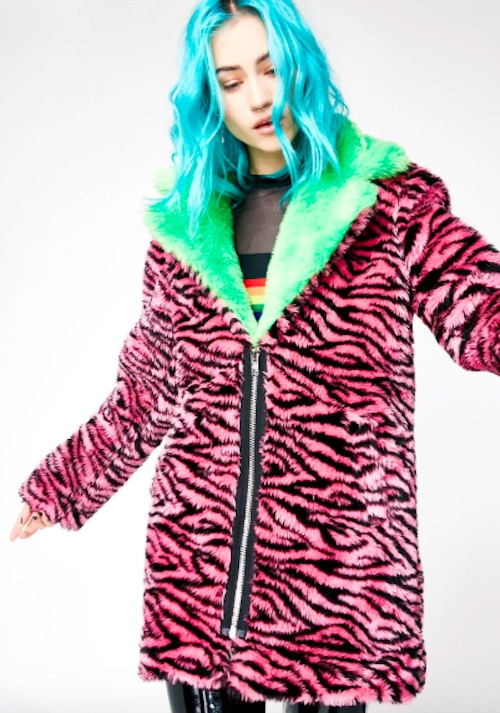 There's a lot going on with this coat—in the best way. The zebra print, thick zipper, and lime green collar will make any outfit pop.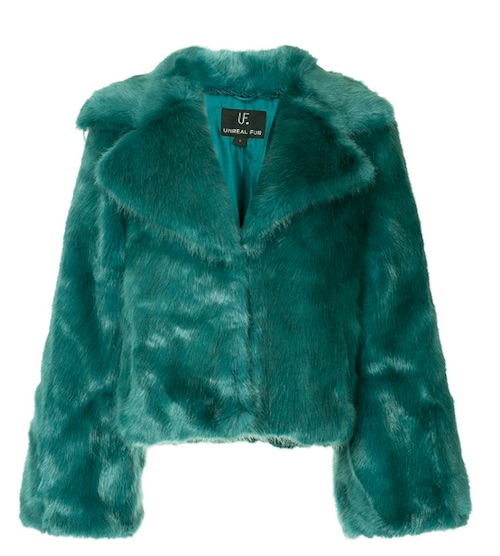 Steal the show with this vibrant teal coat. Whether you want to dress it up or down, this jacket is perfect for any occasion.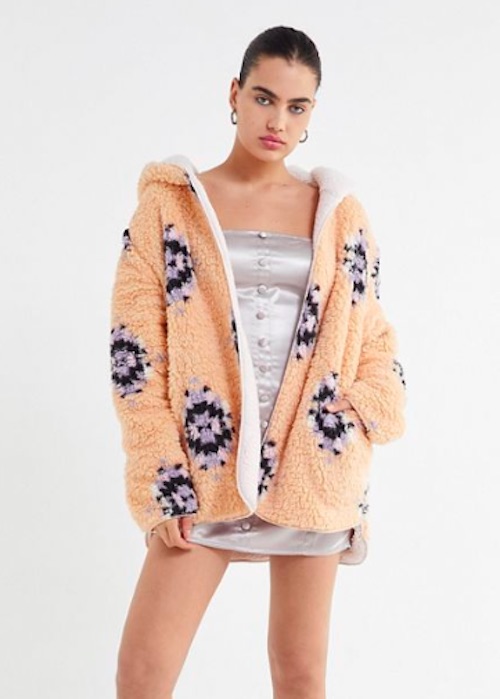 A reversible coat that is business on one side, and party on the other.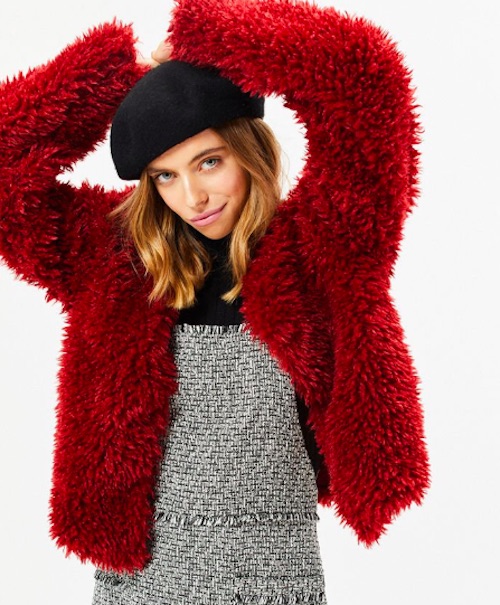 If an all-black ensemble is your everyday uniform (we get it!), this red coat will spice it up.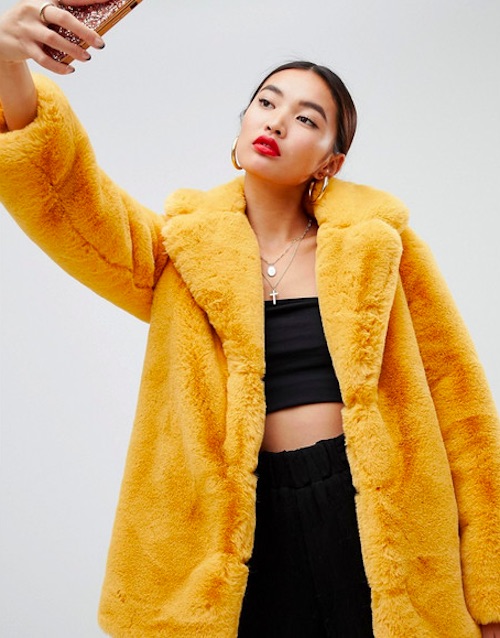 This mustard coat is perfect if you want something colorful but not too bold. It will match everything, too.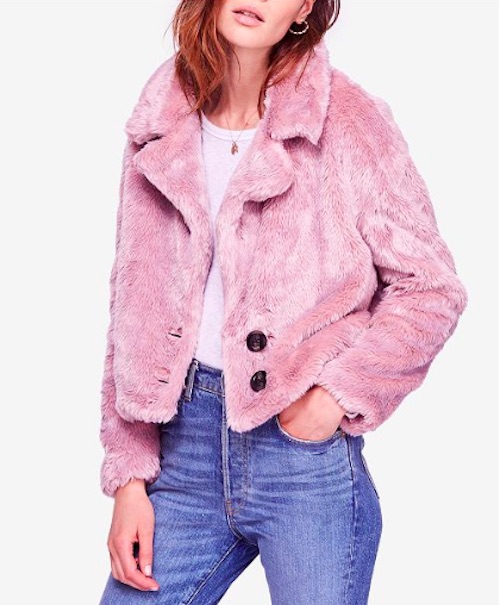 Another great pink option (because you can never have too many), this coat features big buttons at the front and a collar.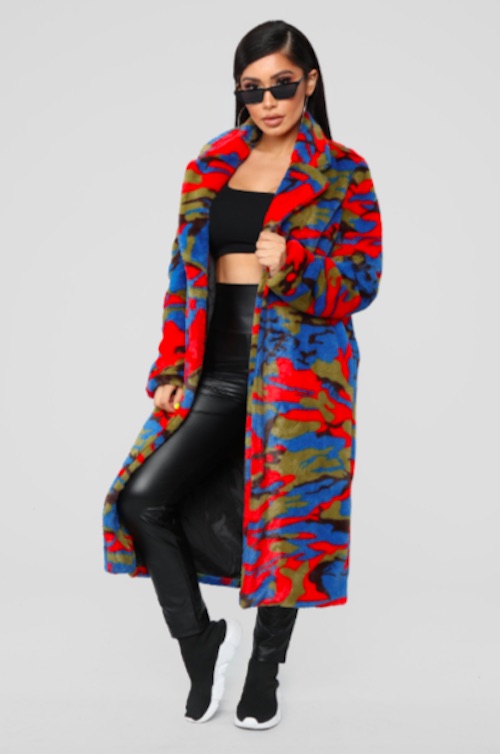 You'll look fly in this bright camo print coat.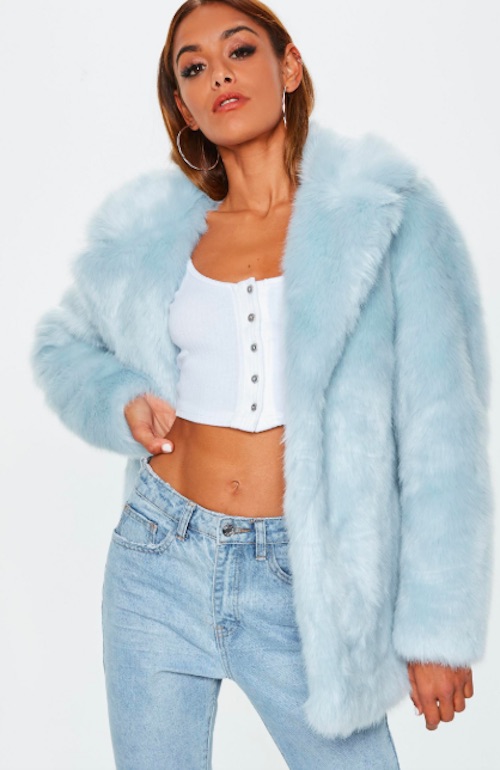 Get into the winter wonderland spirit with this icy blue number.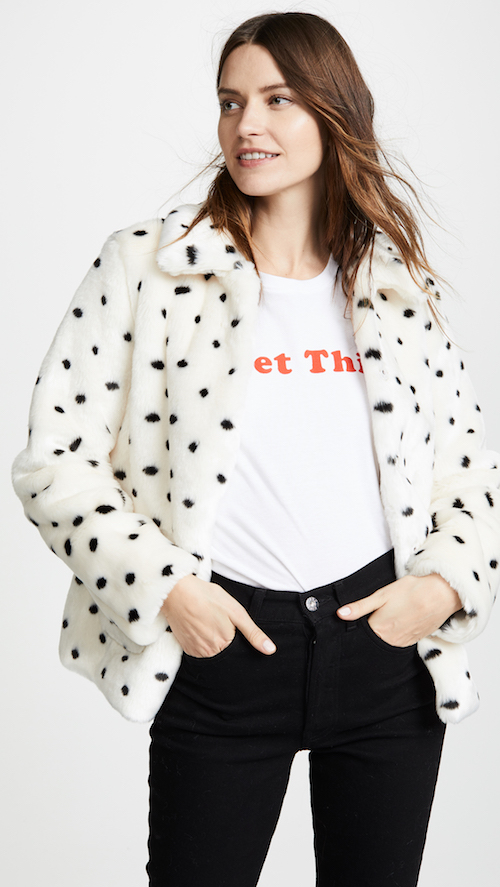 This might not be super vivid in terms of the color, but the polka dot print makes it super fun.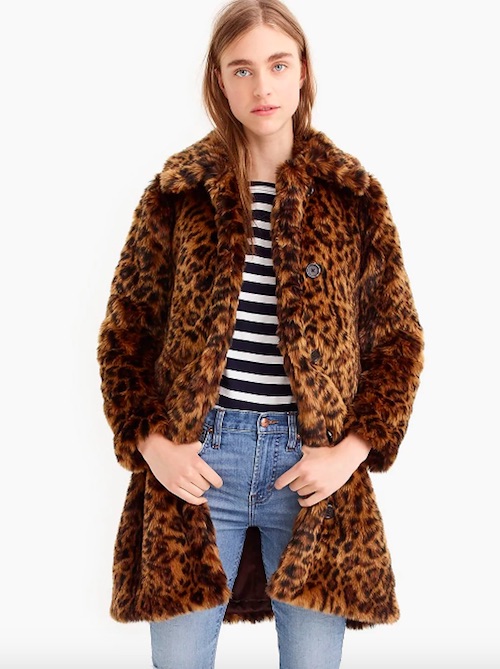 Channel your inner Fran Drescher with this leopard-printed coat. This design is truly a classic.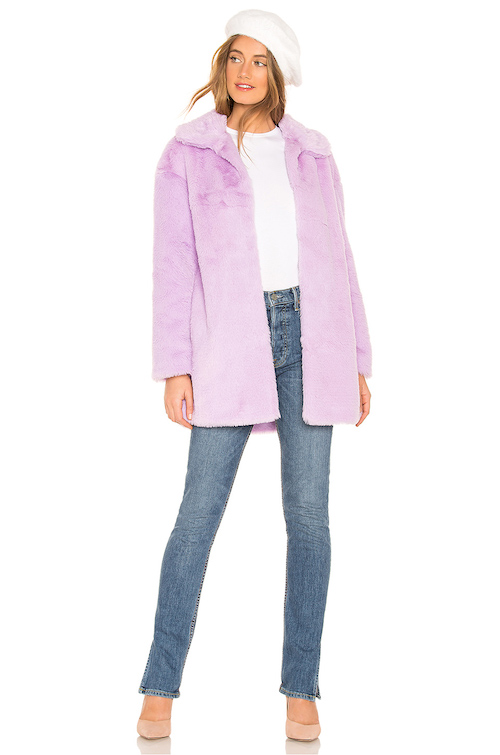 It's rare to see clothes in pastel purple, but this lavender faux fur coat is mesmerizing. And it looks comfy AF.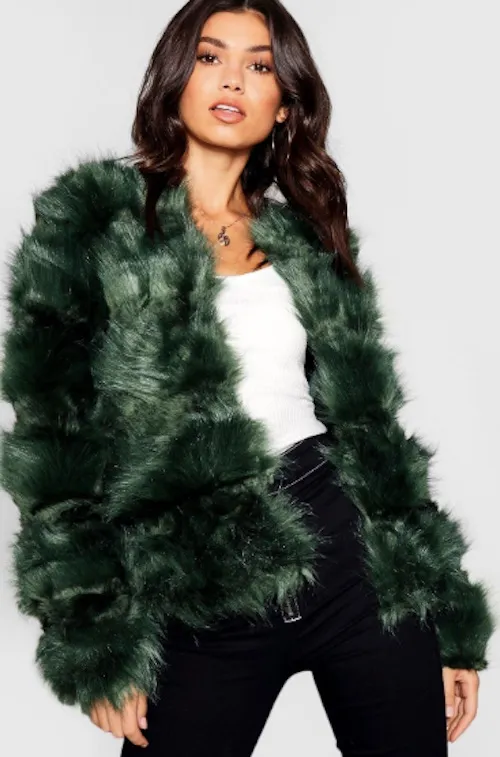 Everyone will be green with envy when you wear this jacket.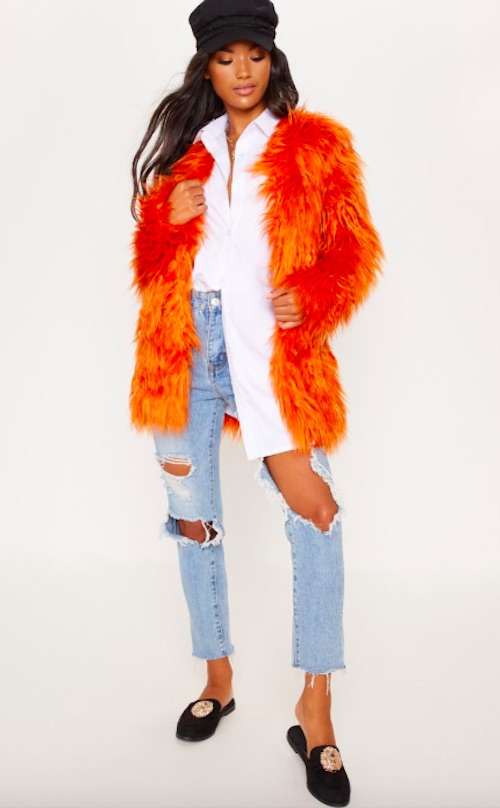 Orange you glad this coat exists? Sorry, we just had to.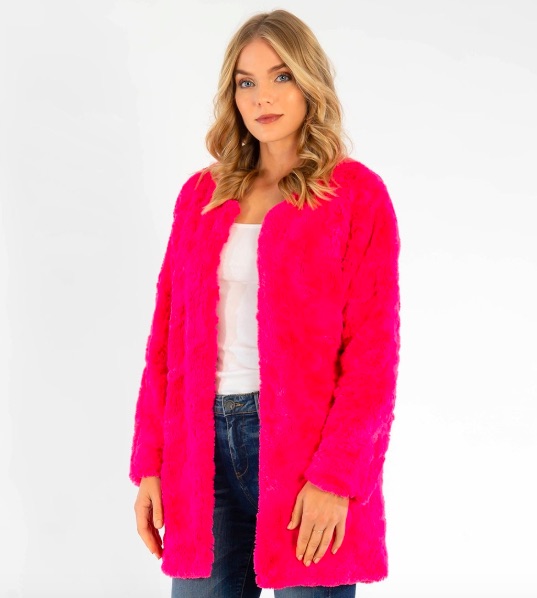 Bundle up in this highlighter pink faux fur coat, which will brighten any winter outfit.