This college is using snapchat to let students know they've been accepted
Flower crowns and butterfly filters are many people's favorite thing about Snapchat — but prospective students at University of Wisconsin — Green Bay may have found a feature they love even more. The college is using Snapchat to tell them they've been accepted, and those of us who ran to the mailbox each day praying we'd find a a college acceptance letter officially feel a little old right now.
Students will still receive a traditional acceptance packet in the mail, but many will learn exciting news before the packet makes its way to their mailbox.
"They would definitely get a snap before they'd get their mail packet, Katelyn Santy, who works in the university's admissions office, tells CBS. "Students get the snaps pretty immediately because it's a place where they spend a lot of time."
So, if any high school seniors in your life simply can't tear themselves away from their smartphone, they have a really solid excuse this time.
When accepted students receive the exciting news, the college reports that they often respond with ecstatic selfies.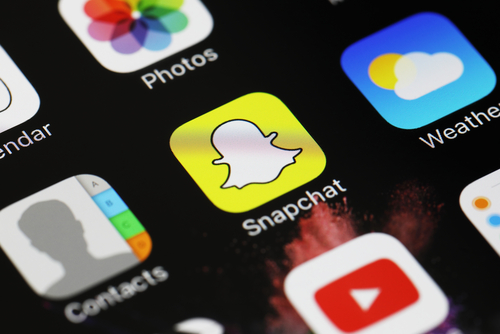 Although University of Wisconsin is the first college to send acceptance notices via Snapchat, many other schools are using the app as a way to recruit students. Brochures and traditional tours are the most important way to select a college, but Snapchat stories allow prospective students to see a more personal side of the school, and get an idea of what daily life is like for its current students.
A college acceptance notification is one Snapchat message that teens will definitely want to screenshot.