How the Events of 2020 Have Changed 5 Students' Career Paths
From discovering a hunger for activism to re-evaluating how they measure success.
For students everywhere, "back to school" probably looks a little different this year. HelloGiggles' Going Off Book is about showcasing the changing face of higher ed and reminding us all that there's no one "right" way to spend a semester, whether you're heading off to a college campus, taking classes at home, or taking the time to figure out your next steps.
During the months following college graduation, students typically take their first steps toward the careers they've spent four years preparing to dive into. But graduating in 2020 is uncharted territory. With an ongoing global pandemic and social justice movements reaching boiling points, 2020 college graduates have been thrown into the deep end with no advice for how to tread water. For some, this means losing previously secured jobs and starting at square one, or dealing with issues like not being able to relocate for an opportunity or having to forgo jobs in industries sadly on pause. But for others, the current state of the world has led them to the discovery of new passions or a deeper understanding of how they want to approach their careers—before they even begin.
Amidst the chaos of 2020, some of the graduates who have been able to take a step back, reflect, and re-evaluate what they truly want out out of their futures have found their true calling: activism. "With our nation on fire and so many people in pain right now, I felt like I needed to rethink what I was doing with my life," 22-year-old Juliana Hartman, who studied media arts production at Emerson College, tells HelloGiggles. "I realized I couldn't just work for myself anymore; I had to find a job working for people around me and for a better society, too."
According to a June study conducted by The Harris Poll on behalf of Meredith Corporation that surveyed 1,200 Gen Z women, 78% of these women believe "COVID-19 is a wake-up call in society to make real policy change." Additionally, 77% also say that the pandemic will have a major impact on their worldview. Hartman falls into this majority, as the events of 2020 (such as the Black Lives Matter protests) have led her to reconsider what she hopes to accomplish through her dream of becoming a television producer.  
"I can't work just anywhere, churning out just anything," Hartman explains. "Making media that matters, is socially aware, and can make an impact in our communities is so important. I want to work on a show that actively supports movements and change, educates, raises money, and helps people. I can't just continue without a cause."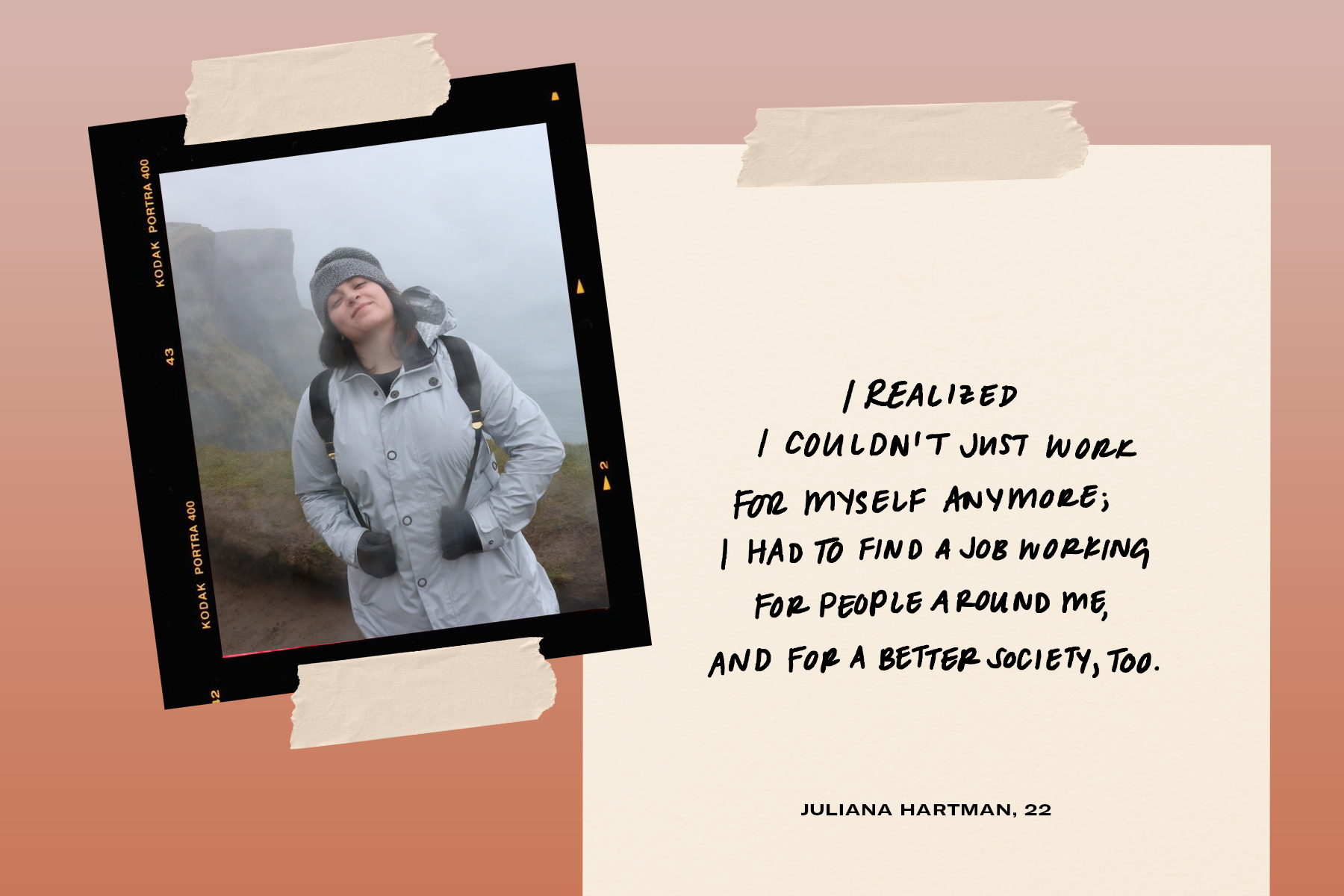 Although some view them as a selfish generation, many Gen Zs are breaking down that stigma by prioritizing careers that give back to others, even when this means putting their personal goals on hold. Take 21-year-old Kate Nelson, who, like Hartman, spent her time at Emerson College preparing for a career in the entertainment industry. When the pandemic forced her to move home to rural ("as in cows in my street") Massachusetts, however, her post-grad plan—staying in Los Angeles to pursue acting full time—was thrown off course. In March, during the height of the pandemic, Nelson joined Farmlink, an organization that connects farms with surplus produce to food banks in need.
"Three months ago, I wanted to be an actor in a Netflix show," Nelson tells HelloGiggles. "Now, I work every day to stop food waste and insecurity throughout the country. My perspective on everything has shifted." 
Nelson plans on pursuing her original goal of building an acting career eventually, but the pandemic has shifted her current focus to serving others instead—and this newfound passion has lit a fire inside her that she didn't expect. "I feel more driven than ever before," she shares. "Right now, helping get food on the table for people in need feels more important to me than spending time working on self tapes."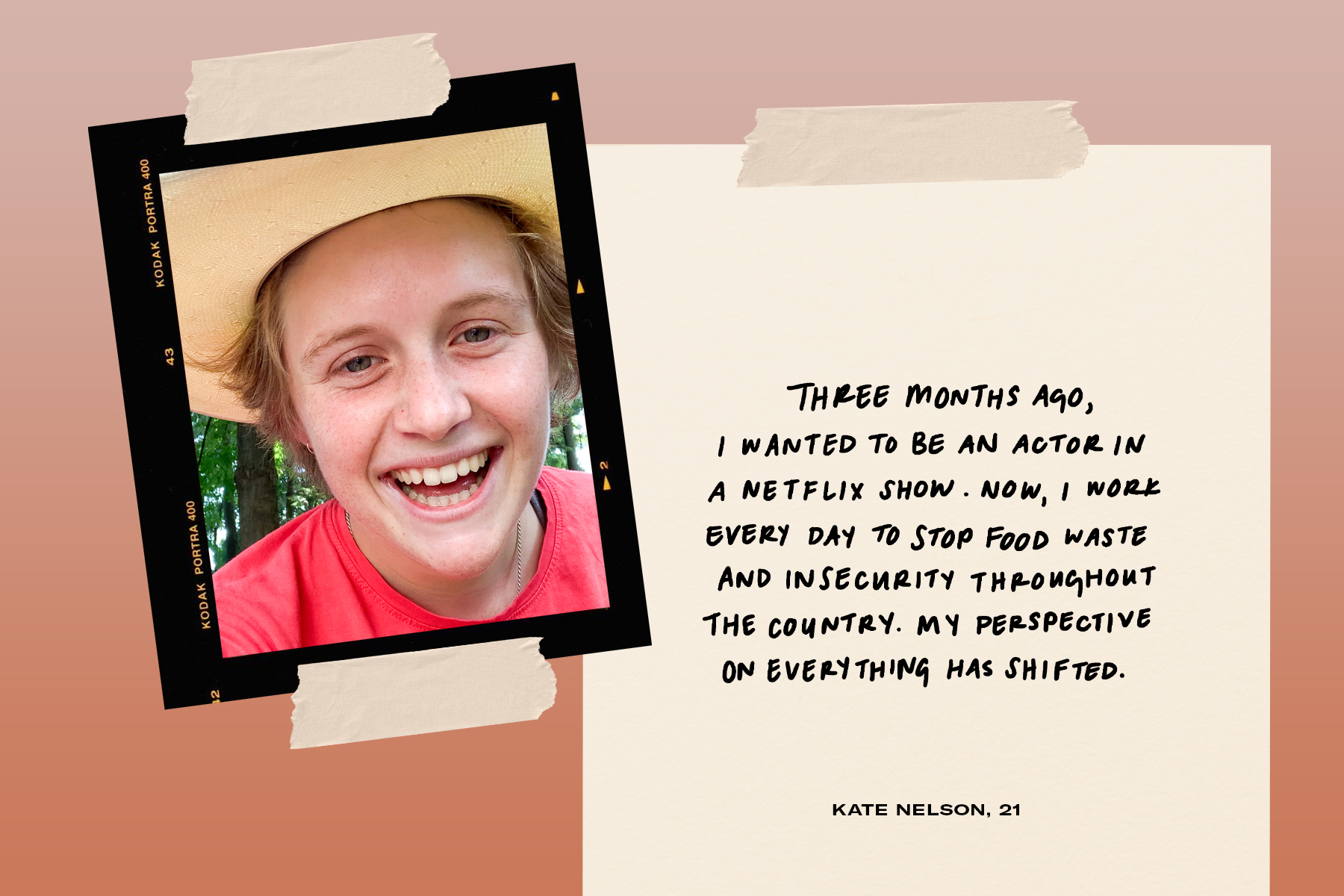 Not only have this year's events spurred young adults to turn outward toward giving back, they've spent time looking inward, too, by examining what type of career will truly make them happy in the long run. According to the Harris Poll, most Gen Zs entering the professional world are rejecting overwork culture, with 75% saying, "Instead of following traditional success pathways, I'm confident I will find success in pursuing jobs that matter to me." Three in four Gen Zs also say they are "making a conscious effort not to be miserable or burn themselves out." This outlook is a stark contrast to the frame of mind of millennials, aka "the burnout generation," who often enter the workforce guns blazing, willing to work themselves to the point of exhaustion in order to reach their goals.
"For years, I'd been measuring my success by academic achievements and jobs," says 23-year-old Kate Cammell. "When I suddenly didn't have either, I was forced to refigure what mattered to me and how to be happy."
Cammell received her B.A. from Michigan University in 2019, and recently earned her Masters of Science in journalism from Columbia University. Although the pandemic has rocked the industry she spent five years preparing to join, she's not giving up on her dream of writing for a living. Now, she's leaving her Michigan hometown to head back to New York City, where she plans on finding a service job while freelancing and applying for full-time jobs—all while maintaining a positive perspective. "I'm trying not to evaluate my success relative to what other people are achieving and instead am finding meaning in smaller moments within my daily life," Cammell says.
Right now, this means carving out time for meditating, reading, and connecting with old friends. But, if anything, the events of 2020 have intensified Cammell's goal of contributing to the journalism industry eventually. "We need storytelling that documents, uplifts, and holds power to account more than ever," she says.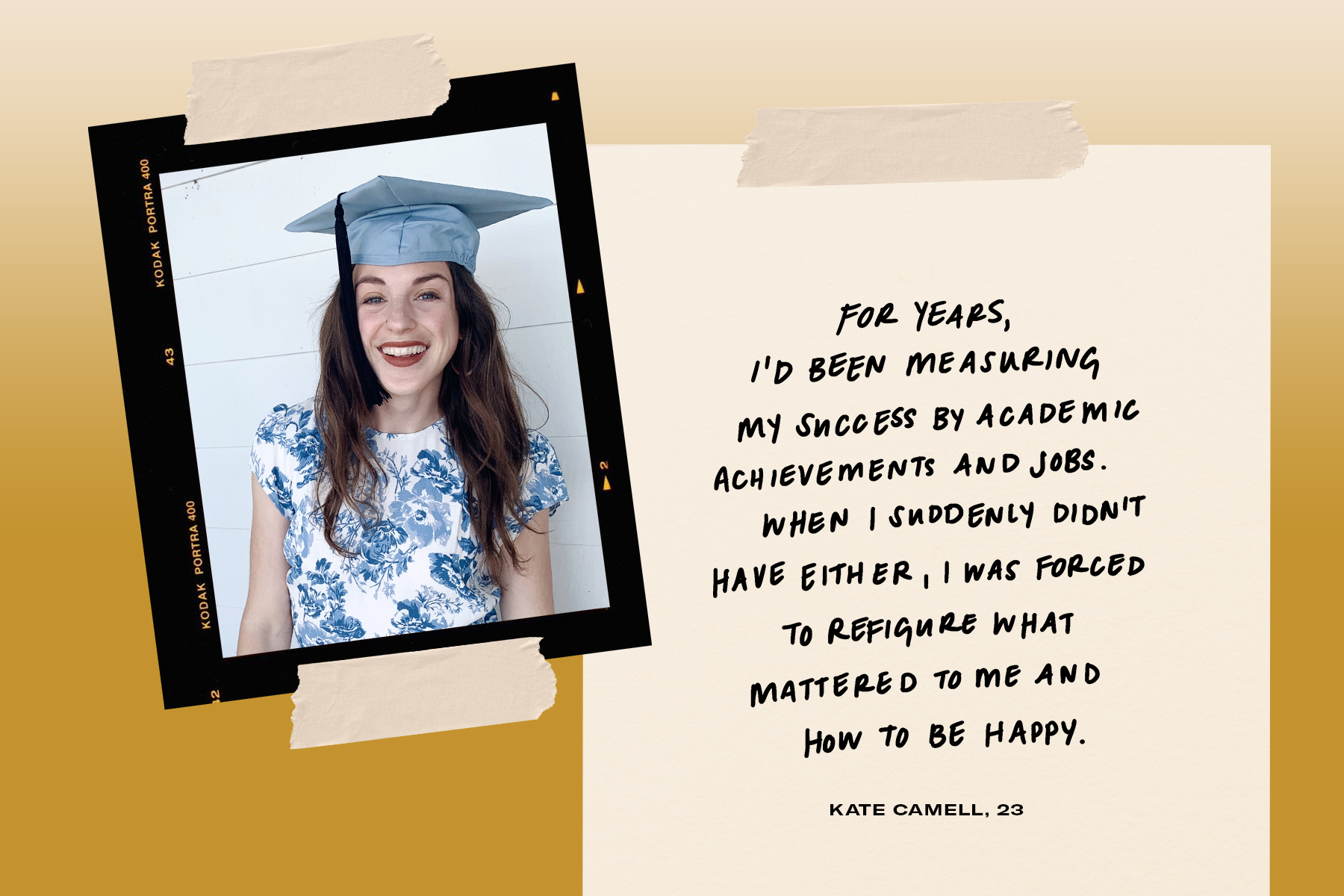 Despite recent graduates' eagerness to jump into their careers, the financial impact of the pandemic is not lost on them, and for many of them, shifting gears is likely necessary in order to make ends meet. According to the Harris Poll, 78% of Gen Z women say they "understand the importance of having a job with health insurance," while 59% "are considering a more traditional career path after COVID." 
Alice Draper, a 2019 Rhodes University graduate, planned on freelancing as a travel writer this year, but with travel restrictions still in place and many freelance budgets cut, that goal is currently impossible. To stay afloat, the 23-year-old is seeking more reliable sources of paychecks like content marketing, copywriting, and book editing. "While I don't see myself giving up on my journalism dreams anytime soon, I'm trying to diversify my income," she tells HelloGiggles.
Amidst her shifting plans, though, Draper is trying to maintain a positive outlook and remind herself that career paths ebb and flow.
"There's no straight line to reaching your goals, and those goals may change along the way, which is totally normal," she says.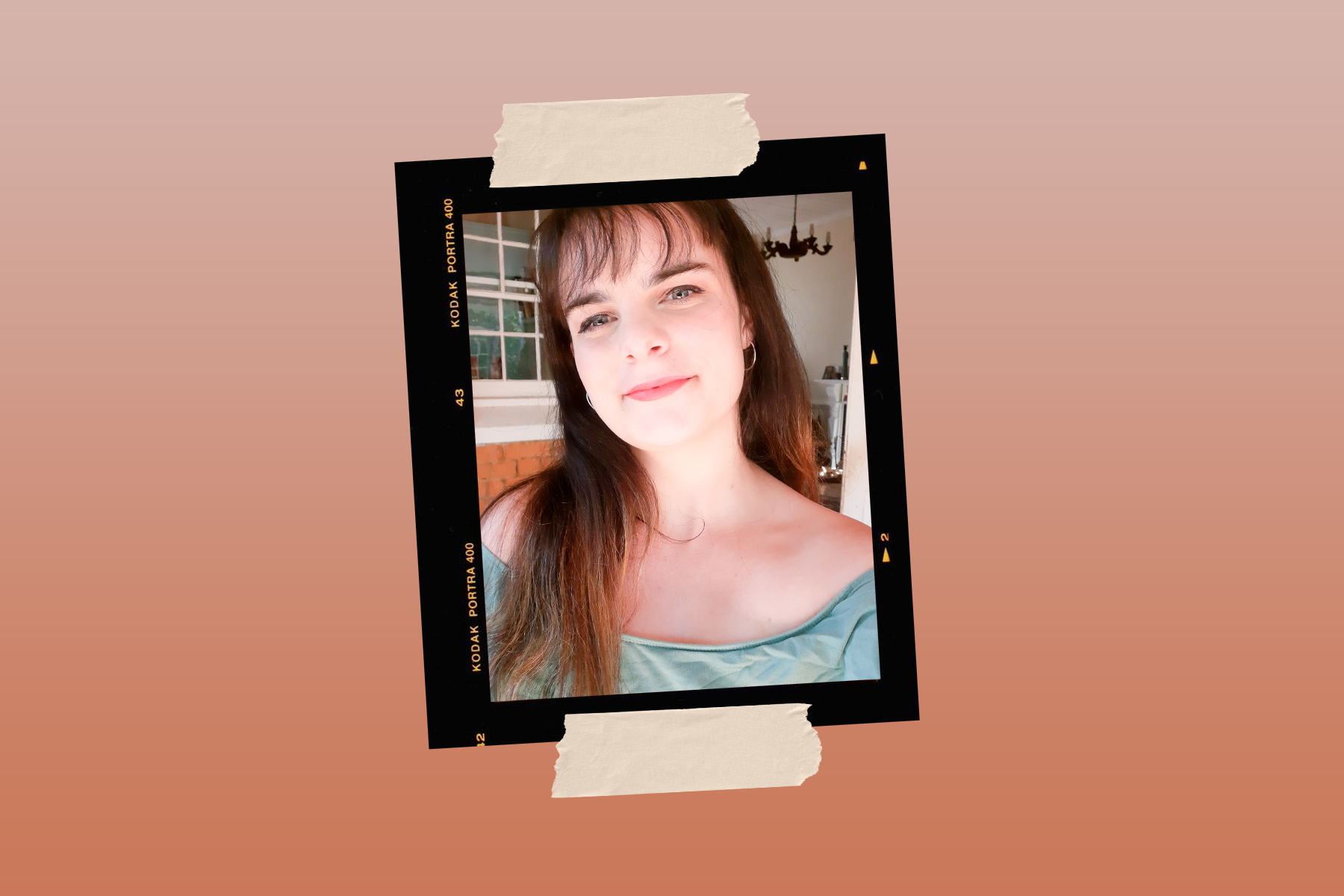 Even young professionals who never dreamed they'd be scraping by after earning valuable degrees are facing financial uncertainty right now. Inaya Alvi, 25, who received her Juris Doctor degree from a law school in New Orleans, was planning on taking the bar exam in July to become an associate attorney. However, COVID caused all states to postpone the exam, which left graduates with two options: Either take the exam online and risk potential technical difficulties (which have already surfaced in three states), or take the bar in one of the 23 states holding in-person exams and risk contracting coronavirus.
"There has always been an enormous amount of pressure placed on this exam, but given COVID, this pressure is absolutely monumental," Alvi tells HelloGiggles. "Given that my entire career rests upon this test, the lack of technical support and software failures is very concerning."
It's extremely difficult for law school graduates to get hired if they haven't passed the bar, and if they do, they work for little compensation, according to Alvi. This instability has forced her to question a career in law for the time being and pursue other options. "With rent, credit card bills, and student loan payments adding up, I looked for anything that could pay the bills," she says.
Alvi says she considered working as a life insurance agent and hiring manager, and researched editorial jobs until she was "luckily" hired as a law clerk. She now plans to take the bar in October, but she won't get her results until late this year or early 2021—leaving her unable to "earn a living salary," as she notes, for months.
For so many graduates, COVID has ripped away the rewards that typically would come from years of dedication and preparation. Yet despite this year's unpredictability, many of these individuals are eager to grow from this trying time. According to the Harris Poll, Gen Zs are more likely than older generations to be excited to "build a new normal" after COVID. They are prioritizing quality of life over their careers, with 74% saying, "I'm focusing on more than just work, because I've learned there's more to life after COVID-19."
This balanced outlook will serve recent graduates well as they navigate the ever-changing, rocky, and complicated waters of 2020.
As information about the coronavirus pandemic rapidly changes, HelloGiggles is committed to providing accurate and helpful coverage to our readers. As such, some of the information in this story may have changed after publication. For the latest on COVID-19, we encourage you to use online resources from CDC,WHO, and local public health departments, and visit our coronavirus hub.