We talked to the woman behind the epic costumes in "The Huntsman: Winter's War"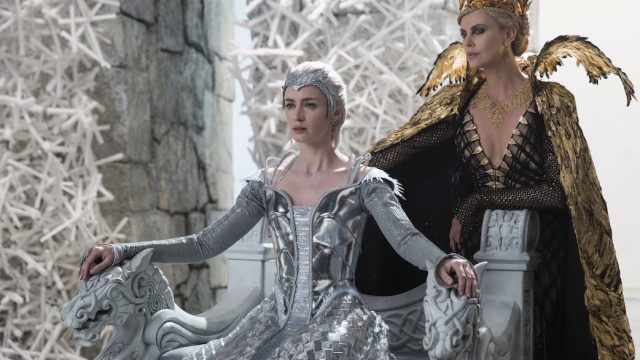 The costumes in The Huntsman: Winter's War are otherworldly. The film is a prequel to the 2012 film Snow White and the Huntsman, and what sets Winter's War apart from other franchise action fare are the sensational designs. The woman responsible for the film's look, at least when it comes to costuming, is three-time Academy Award winning costume designer Colleen Atwood.
Atwood has a knack for fantastical creations — for taking the history of a time period, blending it with whimsy, and creating costuming looks rooted as much in dream as they are in reality. Take a look at her 30-year body of work and you'll see what we mean; she's designed the costumes for films like Memoirs of a Geisha, Into the Woods, and the forthcoming Fantastic Beasts and Where to Find Them. She's also a long-time collaborator of mad cinematic genius Tim Burton, and has worked with him and Johnny Depp on films like Alice in Wonderland , Sleepy Hollow, and Edward Scissorhands.
But getting to the apex of a career takes work, and everyone needs to start somewhere. "I knew I wanted to work on movies but I didn't really know what I would do," Atwood told HelloGiggles about her early career days. "I think when I started seeing all of the great '70s Italian movies, like The Leopard and the Fellini movies, I became very aware of costume design and what a stunning, fun job it would be and I started gravitating toward that."
Eleven Oscar nominations for costume design later, and it's safe to say Atwood's gravitation was successful. The Huntsman: Winter's War is Atwood's latest design project, and she talked to HelloGiggles about the genesis of the looks for each of the four principal characters — Ravenna, Freya, Sara, and Eric — giving a little insight into the design process as she spoke.
On Ravenna, played by Charlize Theron: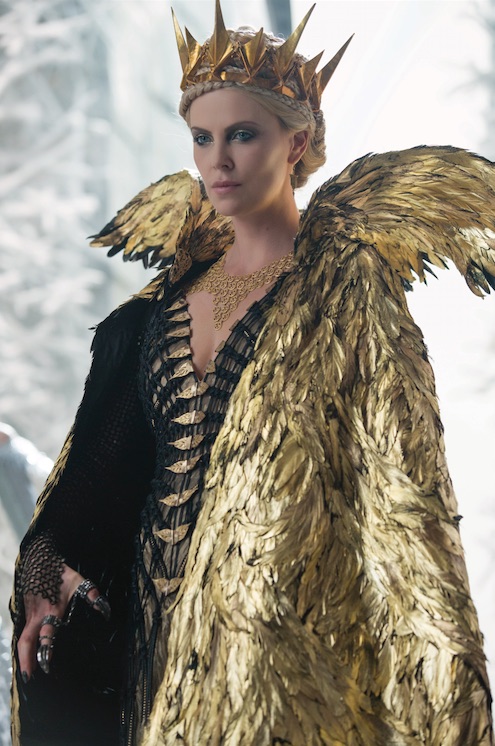 "In Charlize's case, she comes into the movie from the mirror which is gold [you know, the "mirror, mirror, on the wall" mirror], so we wanted her to have this feeling of oozing out of the mirror and being of the mirror, which was gold with decadent black coming out behind it. So her costumes are mainly warm with black undertones, and black coming forward later in the story . . . Charlize's final costume is leather, with chain woven to the middle of the leather."
On Queen Freya, played by Emily Blunt: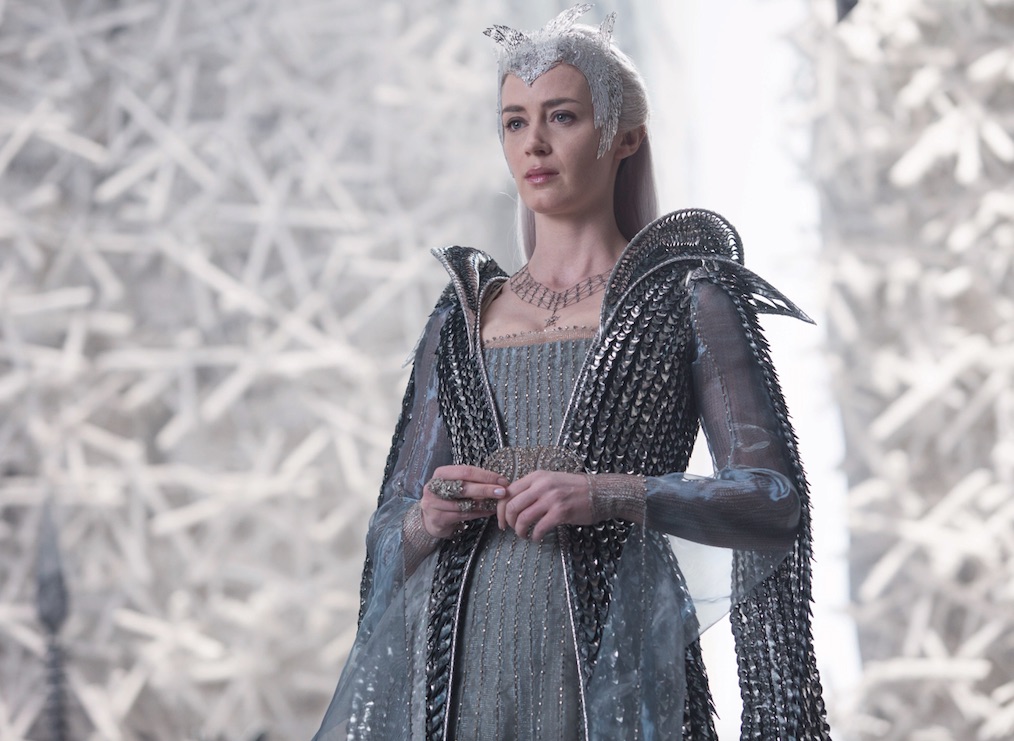 "With Freya's costume, in the beginning she is very soft and approachable. But as tragedy hits her, she becomes empowered as a frozen ice queen character. Her clothes and her world become devoid of warmth, and her costumes are all very pale cool tones that separate her from the other world."
On Sara, played by Jessica Chastain: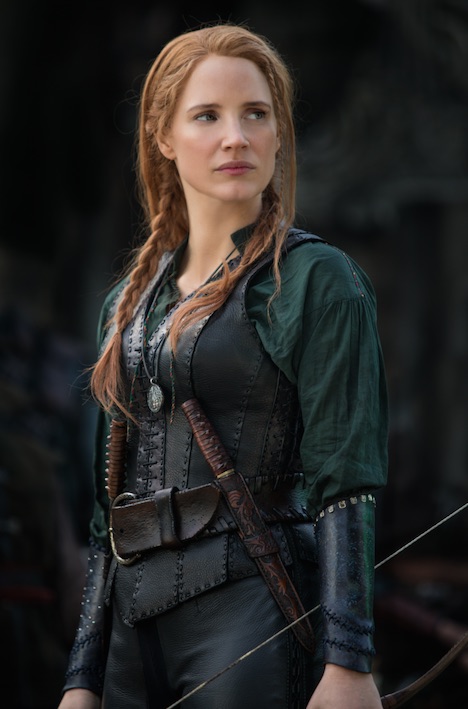 "With Jessica Chastain, she's in the whole huntsman [look]. It was fun to make women as huntsmen because you always expect that sort of garment to be on men, so it was fun to have my girl army. They wore leather armor that was functional and sexy at the same time."
On Eric, played by Chris Hemsworth: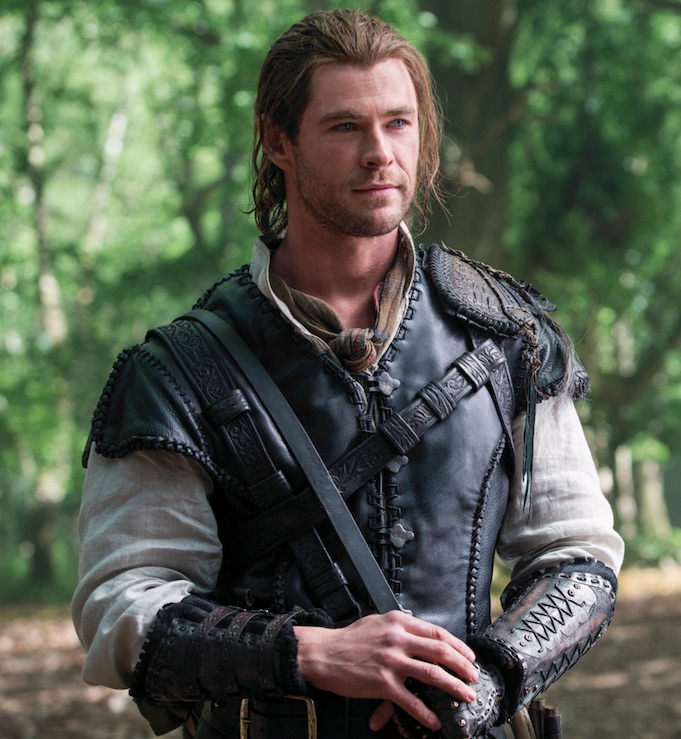 "With Chris's costume, we were revisiting a costume that was sort of set, and we just stepped up the level of that."
We also took the opportunity to ask Atwood about her favorite costuming experiences: 
"I'm very proud of [Edward Scissorhands]. I love that movie. To claim Edward's costume as my own would not be fair because it's really a figment of Tim Burton's imagination; I only brought it to life. The actual conception of that costume is Tim's conception. That being said, it started a long journey and a long relationship with me and Tim and Jonny working together on so many other incredibly fulfilling films."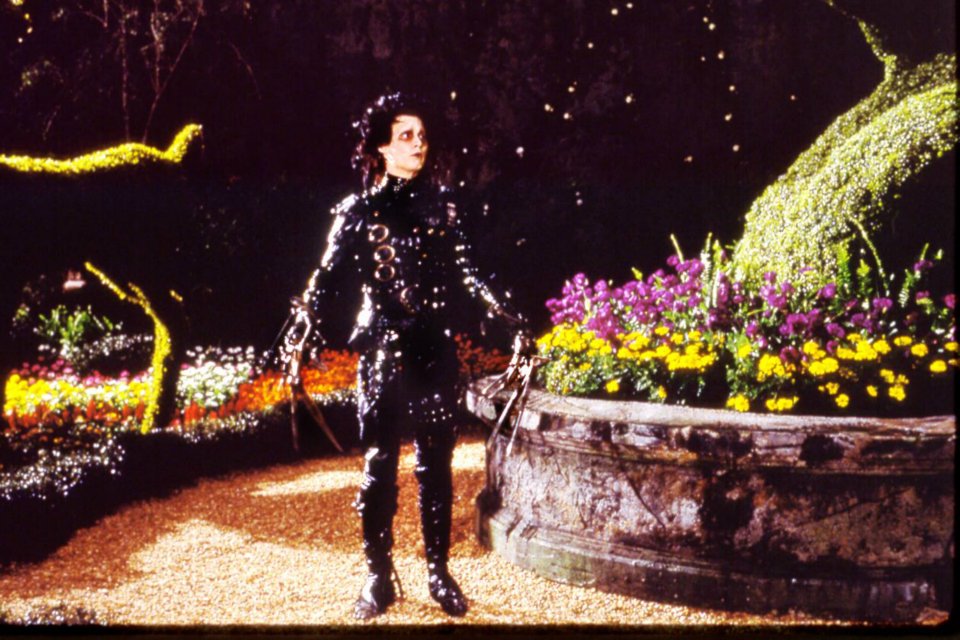 "I've also had great opportunities with Rob Marshall, especially getting to do Chicago, his musical film."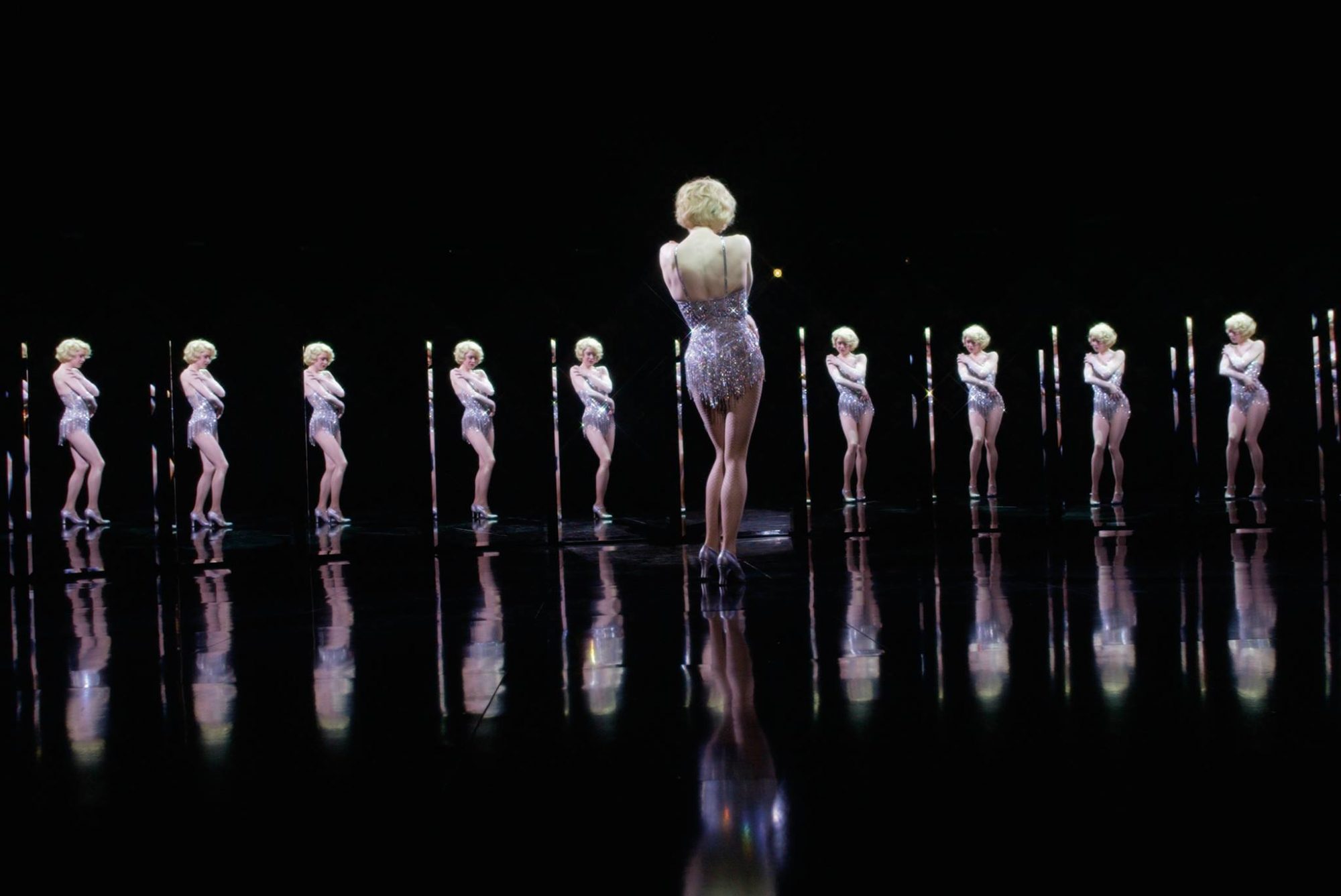 "Getting to do Beloved with Jonathan [Demme] was actually an amazing experience for me. It was a phenomenal history lesson, along with having someone like Toni Morrison come through your costume department, it's kind of staggering."
It's heartening to hear that even working with the biggest names in the business doesn't dampen the fangirl within. "I just finished Fantastic Beasts and J.K. Rowling came through the department," Atwood said. "You're like, 'Oh my god. That's J.K. Rowling!' But when you're in the room with [Morrison or Rowling] they're just people, enjoying the costumes. It's a big communicator, costumes. I feel lucky."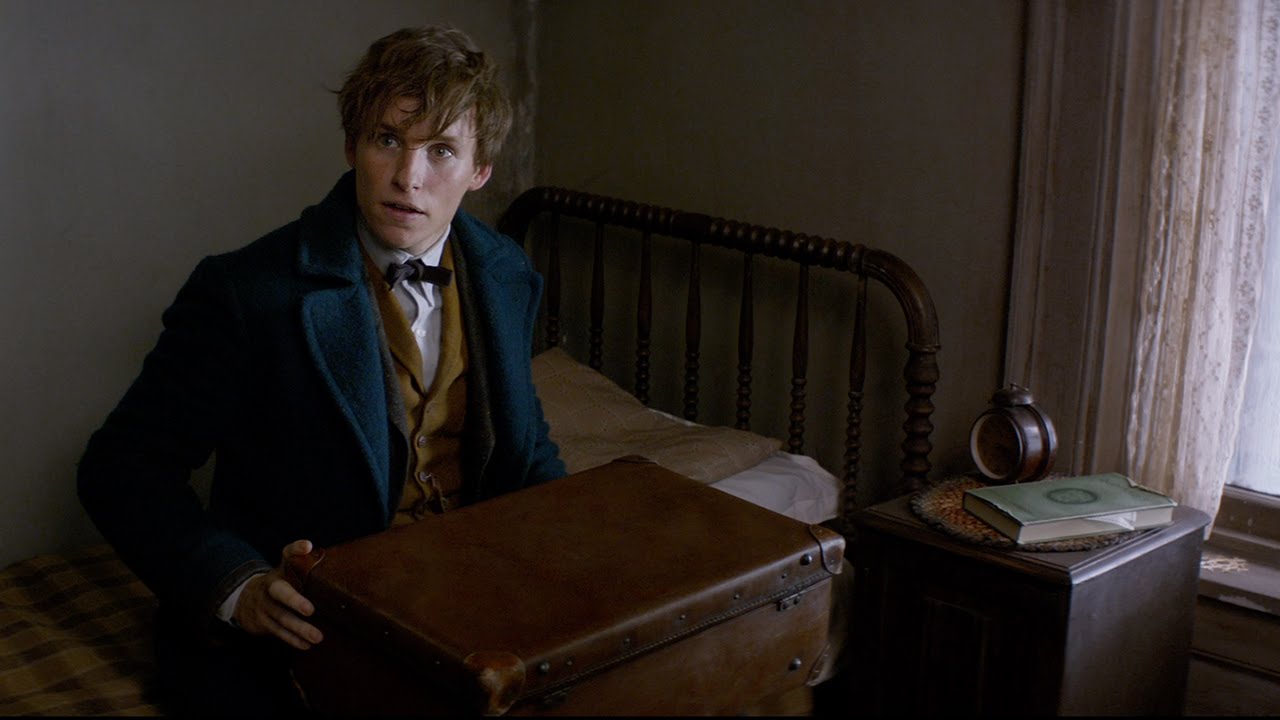 The Huntsman: Winter's War opens nationwide this Friday.