This collagen butter is exactly what your toast — and your skin — has been missing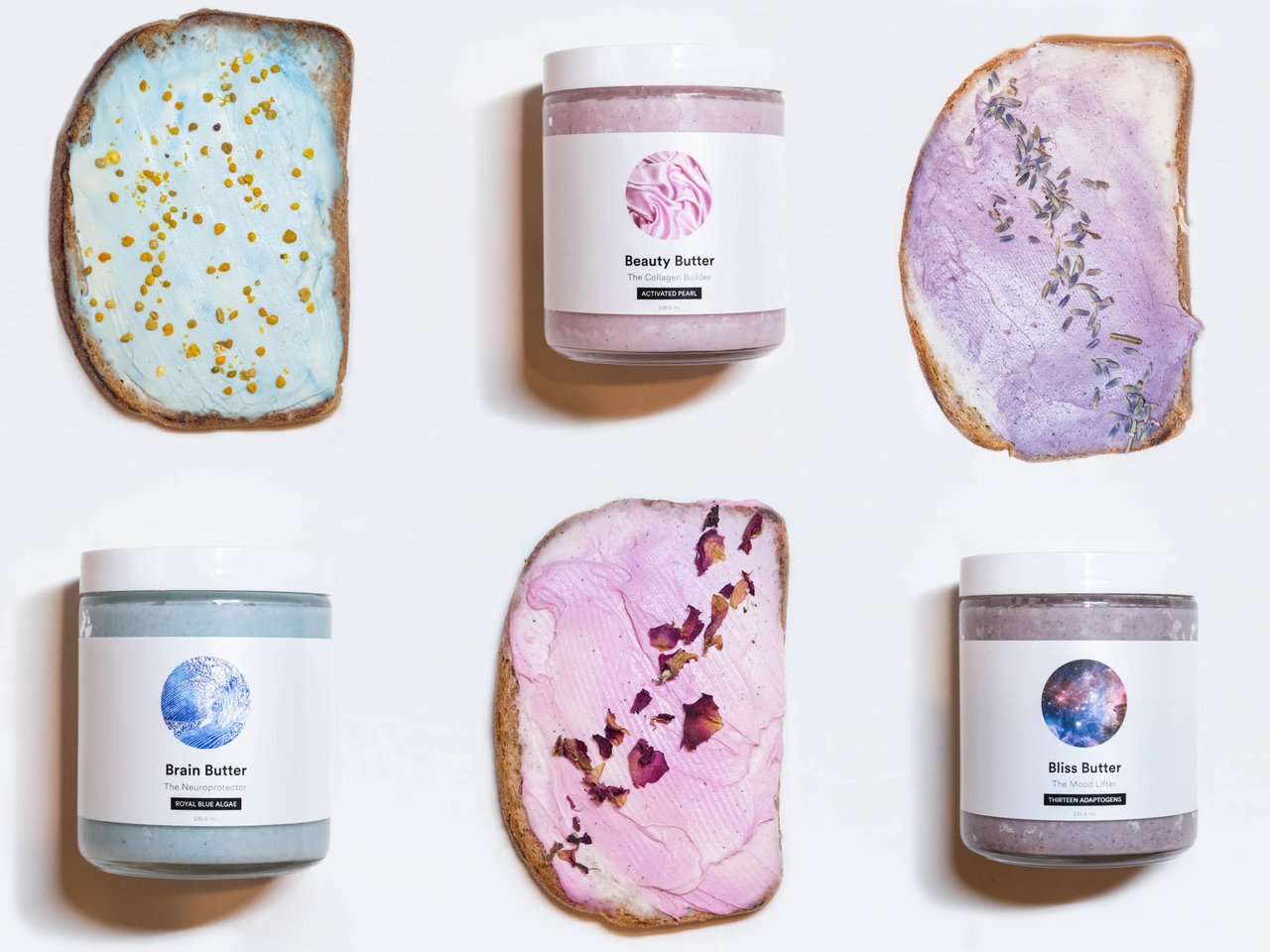 We could never in good conscience suggest abandoning avocado toast. That would be ridiculous. But there's a new spread in town and it's crazy good for skin. After all, doesn't the health of our skin actually depend on what we eat?
Meet Beauty Butter. Created by Pearl Butter, a sugar, dairy, and chemical-free food company that focuses on beauty from the inside out, Beauty Butter is more than its millennial pink hue — it's an anti-aging, illuminating, collagen-boosting wonder.
Beauty Butter is a mixture of activated pearls, coconut flesh, and pitaya (aka dragon fruit.) At the cost of $29.99, you can spread it on toast, throw some into a smoothie, put some in your coffee, or eat it straight out of the jar while Netflix-binging in a sheet mask and wearing a silk robe, just to stay on theme. ::Sigh::
The goodness doesn't stop there. You can kick any funk feelings in the tush with Pearl Beauty's Bliss Butter, which includes Maqui berry and mood-lifting herbs like spirit poria and euphoria longana.
MOUTH. WATERING.
You can also get your creativity flowing with their Brain Butter, which gets its mermaid-blue color from C-phycocyanin, "a neuroprotective protein that supports memory, creativity, and overall brain health," according to Pearl Butter's site.
Everything from Pearl Beauty is organic and wildcrafted or ethically-sourced. Check out the full line of butters over at PearlButter.com.