Colin Hanks is creating a documentary with Eagles of Death Metal about the Paris attacks, and it's sure to be incredibly emotional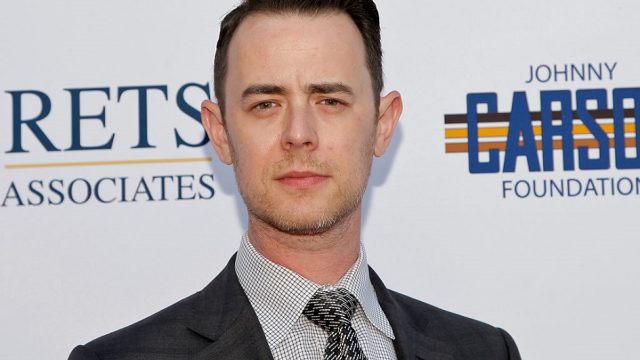 One of the most talented families in show business? Probably the Hanks family. Colin Hanks is working with Eagles of Death Metal, the band that was playing during the Paris attacks, to create an emotional and informative documentary called Eagles of Death Metal: Nos Amis (Our Friends).
The documentary is set to hit HBO this February. While it doesn't focus entirely on the Paris attacks that took place in November of 2015, the incident definitely plays a bit part. Playing at the Bataclan, Eagles of Death Metal were in the middle of a show when gunmen opened fire. Eighty-nine lives were tragically claimed that night, but luckily the band survived the violence. Regardless, being in the midst of it definitely changed them.
The documentary will discuss the band's time on tour both before and after the Bataclan show, and also mark their return back to Paris, France. While the Bataclan is still closed (yet set to reopen by the end of this year), the band played at the Olympia, and proved that they weren't afraid to finish what they started — a show meant to make people feel good, in a safe and familiar environment.
 This will mark the first film produced by Live Nation Productions. As for Hanks, he's been friends with the band for years, so this will surely be a personal project for him.
"How do you go on with your life with something like that? Hanks said, speaking of the experience.
He also noted that much of the film depicts the friendship between two band-mates — frontman Jesse Hughes and Josh Homme, who only tours with the band on occasion.
This will be the second documentary for Hanks. His film All Things Must Pass: The Rise And Fall Of Tower Records was released in 2015.
We know that Hanks will create such a beautiful tribute to those who lost their lives. We'll definitely be tuning in!