Colin Farrell gave Eddie Redmayne a back massage on "Fantastic Beasts" and this is a bromance we are all about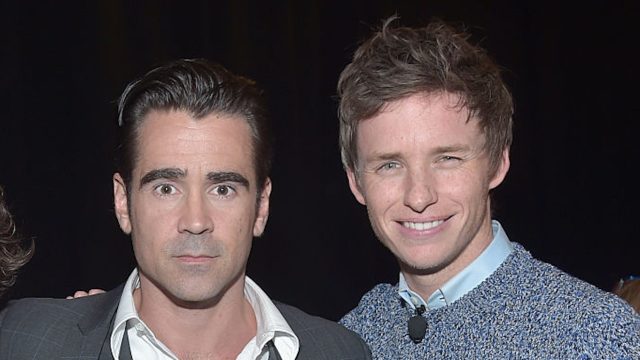 We just caught wind of a bromance between Fantastic Beasts costars Eddie Redmayne and Colin Farrell developing, and we're definitely all about it. Eddie told People that a mixture of "sweet nothings" and a back rub from Colin helped him calm down before a press appearance. 
And although Colin denied ever whispering sweet nothings, he confirmed with the magazine that the back rub totally happened!
There's no denying that the two definitely reek of best friend potential, and we're dying to see their bromance expand!
Colin made sure to set the record straight about what "really" happened between the two!
But even without the "sweet nothings," they're still giving us #bromancegoals.
"I have no idea what I whispered in his ear, maybe, 'How's the pressure?'" says Colin. I do remember giving him a bit of a massage. [Eddie] had to go in front of an audience of four or five thousand people at Comic Con and do some some magic trick and get the audience all involved and he was sh—-g himself."
Awwwwwwww!
Eddie, however, is sticking to his guns and is insistent that the "sweet nothings" definitely took place, but in the form of a pep talk.
"He definitely whispered, Eddie told People. "He gave me a pep talk, actually. I was really anxious and he sort of gently told me that everything was going to be fine.
Sweetest. Bromance. Ever.
Next up: Matching holiday-themed PJs and tattoos!