Cole Sprouse says Ryan Gosling is the "perfect example" of how to have a relationship in Hollywood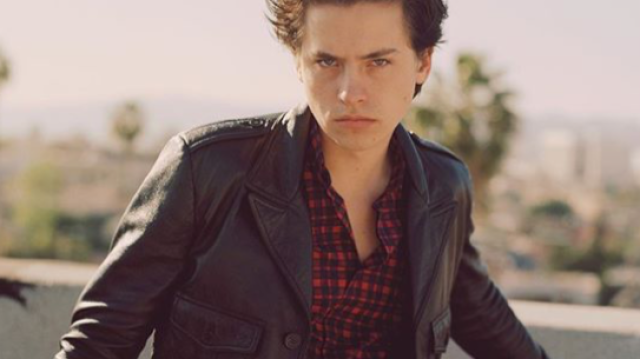 Cole Sprouse sat down with People for a giant interview about, well, everything. He talked hitting the gym with KJ Apa, why travel is the sexiest, and what he thinks about Hollywood's obsession with beauty (he's over it, be intelligent and funny, he says). However, one topic that wasn't on the table? His dating life.
"No comment," he revealed when the topic turned to the rumors he's dating his Riverdale co-star Lili Reinhart. However, he's not just throwing the ~no comment~ card around, Sprouse has a serious philosophy for why he'll never talk about any relationship he's in.
"Whether you dismiss those rumors or whether you encourage those rumors, it's giving people who are in my opinion are a bit entitled to your personal life more power, and you have to have spaces for reverence in the industry," Sprouse revealed to People. "Going to college made me realize you have to have real spaces of privacy and you have to establish those early."
Interestingly enough, Sprouse says it's actor Ryan Gosling who inspired his ultra-private outlook on dating in Hollywood.
He says he likes how Gosling and Eva Mendes have a low-key love — Sprouse thinks the two are left alone by the media because they set the privacy standard real high as soon as they started dating.
"[Ryan] Gosling is a perfect example," according to Sprouse. "Gosling has been in a much more sexual or romantic side of the industry than many actors have to be, and his marriage is not publicized and talked about and beaten over people's heads because people respect that he set those boundaries early. And that's the same thing, the more you let people in on that, the more people feel entitled to it and the more it becomes problematic with whoever you end up being with in the future, so I take that very seriously."
https://www.instagram.com/p/BXYaM74ADtY
https://www.instagram.com/p/BaXfVSCnvGT
It's bad news for the fans, but great news for Reinhart or whoever Sprouse happens to be dating now or in the future.
"I just never talk about it because it's not anyone's right to know," the actor continued. "People can speculate all they want, people speculate about me with every member of the cast practically, but it's really no one's right to know. It's also sexy, these parts of the relationships that are just yours."