Cole Sprouse took the most ethereal photos of Sophie Turner because Jughead is a legit fashion photographer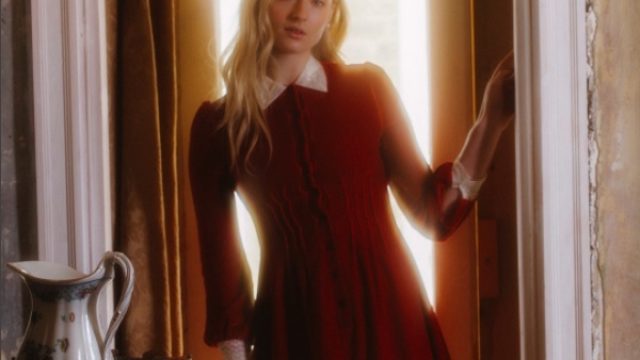 When you hear Cole Sprouse, you probably think of The Suite Life of Zack and Cody — and if you came of age in the '90s, you'll also think of Friends and Big Daddy and wonder how Cole and his twin, Dylan, are almost 25 years old already.
Both boys (er, men, wow) are still acting, with Cole's biggest role right being brooding-yet-dreamy Jughead Jones on Riverdale. But he's also an intensely talented photographer with legit creds, most of which you can peep on his Instagram.
In the gorgeous new pics, Sophie is hanging out in a variety of flowy dresses and ethereal settings, with perfect lighting that has us convinced both she and Cole traveled back in time to do this shoot.
The shoot isn't the first time Cole has worked his magic with well-known faces. He has shot friend and onscreen Riverdale love interest Lili Reinhart among flowers, English actress Hermione Corfield for Teen Vogue, and even Kendall Jenner for The Sunday Times Style.
He shoots landscapes and ad campaigns, because why not do something you're amazing at?
Of being behind the camera, Cole — who actually studied humanities and archaeology at NYU — told Teen Vogue in March that he would do it full time if he weren't an actor.
"Photography is a pursuit that allows you to be very hands-on with what you show people of either yourself or the art you want to make, and acting is kind of the exact opposite," he said. "You do have a modicum of creative freedom as an actor, but you're still very much a cipher for other people's art."
Continued Cole, "If you're a photographer, you end up being the raw creative force that allows other people to see what kind of narrative you want to be giving or what kind of art that you want people to see."
We're kind of obsessed with the fact that Cole has found a balance in his life that he seems to love. And by all means, we hope he continues to act and pursue photography because he's damn great at both.