Cole Sprouse (yes, Cole Sprouse) just took the most amazing professional photos of Kendall Jenner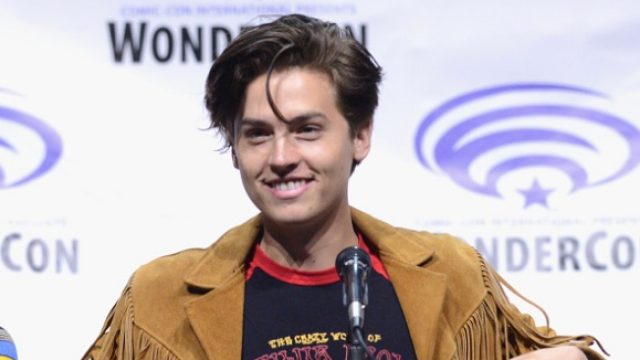 You may know him as the actor who plays Jughead Jones on Riverdale. But soon enough you'll know him as a major photographer among the likes of Mario Testino. Cole Sprouse recently took amazing photos of Kendall Jenner (yes, Zack and Cody's Cole Sprouse). This photoshoot is part of Sprouse's strategic move to working behind the camera more.
Sprouse shot Jenner for a summer fashion spread in the most recent issue of The Sunday Times. He explained,
"She knew my work, and we had met at a couple of parties. I just thought, let's aim for the top.
In an interview with The Times, Sprouse delved into why he's so drawn to the medium.
"I grew up in the industry and was getting recognized a lot, so for me photography really was escapism. I find great serenity in running off to rural landscapes."
Although he will always be somewhat emotionally attached to acting, Sprouse noted that he feels much more comfortable behind the lens. He said that if his photography career picks up more in the future, he will most likely drop acting altogether and never return.
Sorry Bughead shippers!
And a collaboration between two people in their element can result in some amazing art. Sprouse told The Times that watching Jenner at work was super inspiring.
"Seeing her work, it's no wonder she's become such a huge figure within the fashion industry. Without the right model, these photos don't live. Kendall isn't afraid to look awkward in a way that's vulnerable and inherently interesting."
With photos like these, we totally support Sprouse's move behind the camera. He certainly knows what he's doing!