Cole Sprouse's amazing fan art Instagram account is no more
Cole Sprouse is a man of many side gigs. A long-time working actor (most recently for the CW's Riverdale), he also has an eye for photography. (Which has landed him editorial work and the occasional Kendall Jenner cameo.) But one of his true masterpieces was his @sprousemasterworks Instagram account. For that's where he posted the fan art that folks would make of him… or well, he used to.
Alas, @sprousemasterworks is no more, and Sprouse mourned the account's demise in his Instagram story.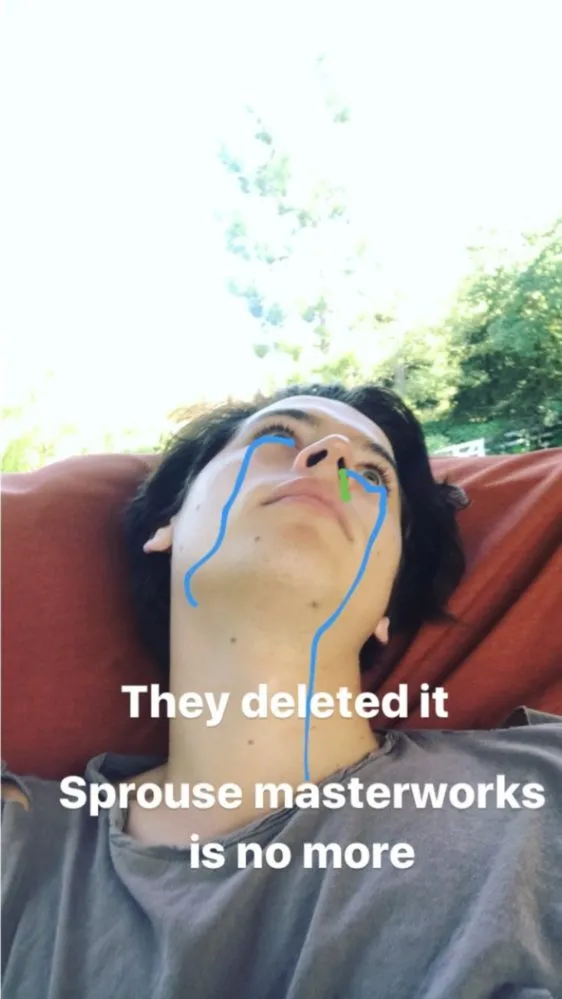 Sprouse didn't give any information as to why the account is no more. But as "they" probably refers to Instagram itself, let's speculate on the reasons. Most likely, not all of Sprouse's finds and reposts were with the permission of the original posters. Proper image attribution doesn't always (and shouldn't) fly in place of straight-up image permissions. So if a few of the folks creating fan art saw their work on @sprousemasterworks? Especially if they didn't know Cole Sprouse himself was running the account? It's easy to see how someone might just report the whole dang thing.
Of course, this being the internet, many of the @sprousemasterworks pieces themselves are now popping up under the #sprousemasterworks tag, reposted by other fans. (Or else, they're up from the creators' original posts.) @sprousemasterworks is dead; long live @sprousemasterworks. We still have @camera_duels.
https://www.instagram.com/p/BU2ytz1BoM8