10 times that Cole Sprouse and Lili Reinhart were too adorable for words
We've said it before, and we'll say it again: Lili Reinhart and Cole Sprouse are serious #relationshipgoals. After Riverdale Season 1 aired in 2017, fans were convinced that the chemistry between Jughead Jones and Betty Cooper was a little too real. And while Sprouse and Reinhart never made an official announcement that they were dating IRL, they made it clear with plenty of lovey-dovey Instagram posts. Their relationship seemed even more confirmed when they accompanied each other to the 2018 Met Gala looking like Old Hollywood royalty.
Since then, they've been a low-key couple as far as celebrities go, keeping the PDA to a minimum and refraining from talking about each other in interviews. But they have been willing to share a few tidbits about their very private courtship. In March, Sprouse told The Los Angeles Times that he and Reinhart "could not stay away from one another" when they first met, which is pretty much all we need to convince us that true love exists.
Let's look back on some of Sprouse and Reinhart's cutest pictures together.
1 The birthday post that started it all.
https://www.instagram.com/p/BmEFDjtAWUs
Reinhart referred to Sprouse as "my love" in a birthday post to him in August 2018, marking one of the first times that the two seemed to confirm they were together.
2 Their trip to Paris together.
https://www.instagram.com/p/BnHVMoMA7c1
They call Paris the City of Love, and Reinhart and Sprouse were posing in the city's streets at the end of August 2018. Just sayin'.
3 Sprouse's romantic topless picture of Reinhart on her birthday.
https://www.instagram.com/p/BnriRFaH346
Sprouse celebrated Reinhart's 22nd birthday by sharing a sensual shot of her looking into a mirror. We're pretty sure we sighed audibly when he called her his "little muse" in the caption.
4 When Reinhart teased Sprouse about his "art."
https://www.instagram.com/p/BtxM_UZHPce
In February, Sprouse shared a stunning black and white photo of his girlfriend lying in the snow. In his caption, he revealed that Reinhart joked: "How do the people you shoot even tolerate you?" Savage, but we're sure their relationship can handle it.
5 Reinhart's swoon-worthy Valentine's Day post to Sprouse.
https://www.instagram.com/p/Bt3yaXmAM0d
She looks SO happy.
6 And his Valentine's Day post to her.
https://www.instagram.com/p/Bt3sX1BneVB
"Quite actually the only thing keeping me sane," he captioned the pic in reference to Reinhart.
7 This one, too.
https://www.instagram.com/p/Bt4MBsUnqol
We love that she's his favorite subject.
8 When they shared a red carpet smooch at the premiere of Five Feet Apart.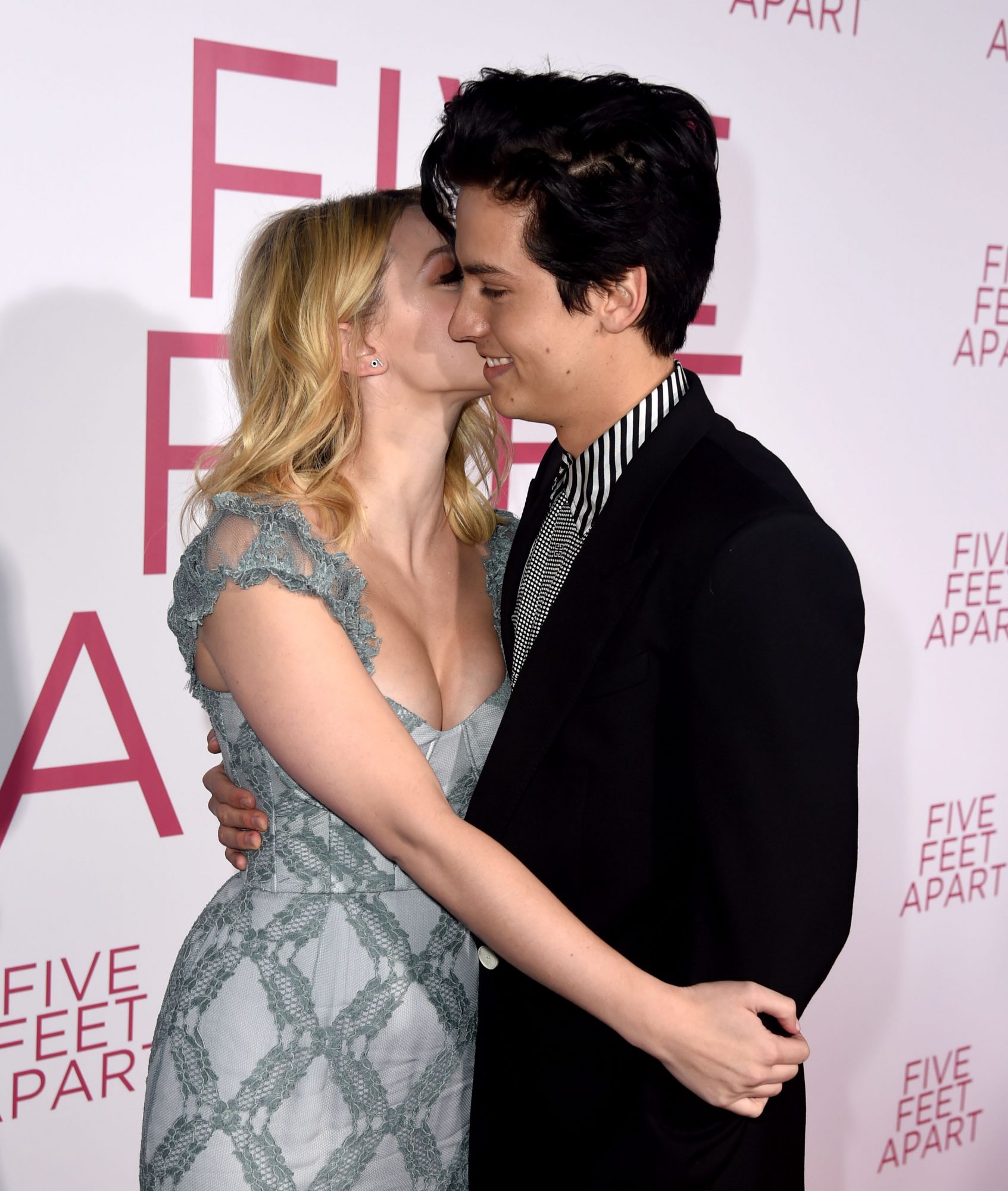 This quick bit of PDA was rare for Reinhart and Sprouse—and definitely adorable.
9 When they had a blast at the 2019 Met Gala.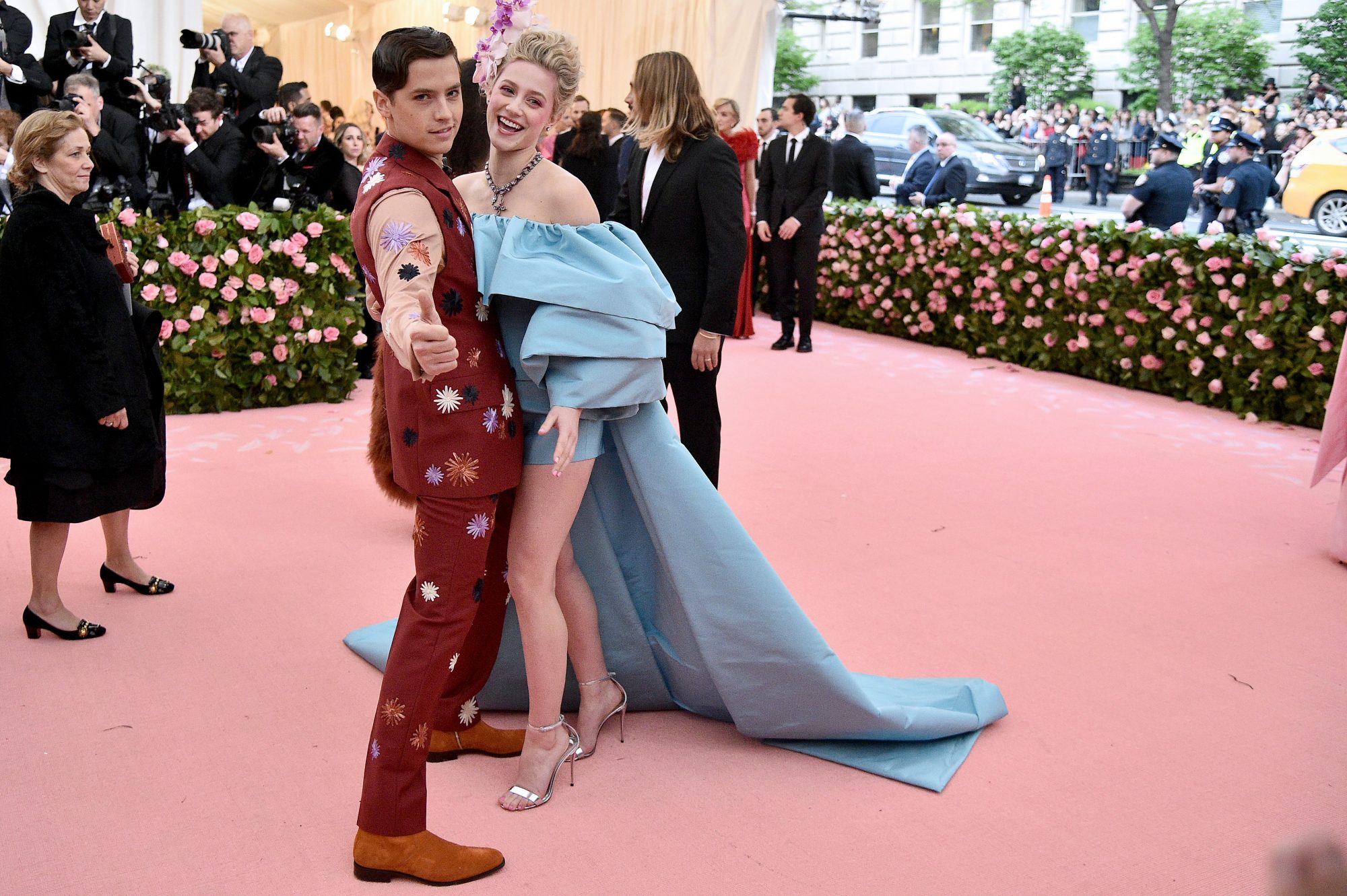 The theme of this year's Met Gala was camp, so Reinhart and Sprouse's goofy pose seems right at home.
10 When he photographed her in a pool, just because.
https://www.instagram.com/p/ByDzOCFJCuE
Such a stunning shot.
We can't get enough of Cole and Lili, and we're looking forward to watching their relationship grow. Bughead forever.