Cole Sprouse has new hair and he looks nothing like himself
Cole Sprouse, who you probably know as Cody in Disney Channel's The Suite Life of Zack and Cody, is all grown up. He and his twin brother Dylan Sprouse graduated from college. Cole has established himself as a photographer and you can check out his gorgeous photos here.  But most notably he's changed his hair completely and we are at a LOSS FOR WORDS.
That seductive stare. That toothpick in his perfect mouth. That black and white ~lewk~. Even his slouchiness is somehow sexy and we don't understand it. Most importantly: That hair. It's black as licorice and it looks damn FINE. Here are some poses for your viewing pleasure.
This update caught our attention mostly because Cole Sprouse has basically been on hiatus since 2011…Until now. The Sprouse twin will be the movie Riverdale as Jughead Jones…thus the new 'do?
This is probably Sprouse's most drastic transformation. Here he is with his brother at the 2014 Tribeca Film Fest :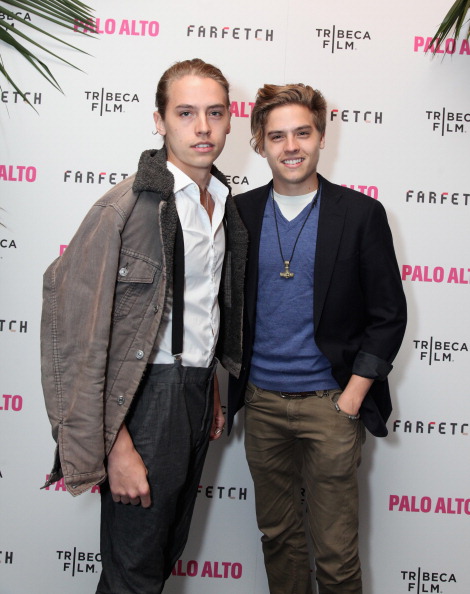 And here he is in 2011:
And now, because we want you to feel some feels, here's Cole and Dylan Sprouse in Season 2's The Suite Life of Zack and Cody in 2006.