Coldplay covered Tom Petty's "Free Fallin'" in a gorgeous tribute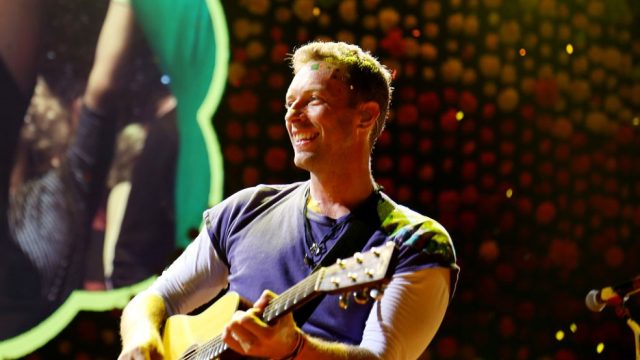 When a fellow musician passes away, it makes sense to explore their hits to find the best tribute. Coldplay covered Tom Petty's "Free Fallin'" just the other night in Portland to show their gratitude and respect — and while the original is simply incredible, Coldplay's version is something you have to hear for yourself.
To make the song more legendary, Coldplay brought Peter Buck — otherwise known as the guitarist for R.E.M. — up on stage with them. Buck joined R.E.M. back when the band started up in 1980, so as far as renowned musicians are concerned, he's definitely one of them.
The cover took place after a moment of silence, which makes the tribute even more touching.
It was reported yesterday that Petty was hospitalized after suffering cardiac arrest. He was hanging on to life after several outlets reported that he had passed, but died peacefully surrounded by family and loved ones at 8:40 PM last night in California.
We think that Petty would have simply adored the thoughtful cover.
Coldplay wasn't the only act to step up and show appreciation for Petty. According to Sheryl Crow, her hit song "If It Makes You Happy" was actually inspired by the musician — and told that to the crowd while performing at the 2017 espnW Woman + Sports Summit before dedicating the song to him.
"I was just a big fan," Crow said.
We have a feeling that as the days go forward, more and more musicians will be paying tribute through song. Petty was such an important, influential talent in the industry, and we'll be feeling the loss for quite some time.