Cold Stone's limited-edition "Wonder Woman" ice cream flavor is pretty luxe thanks to this special ingredient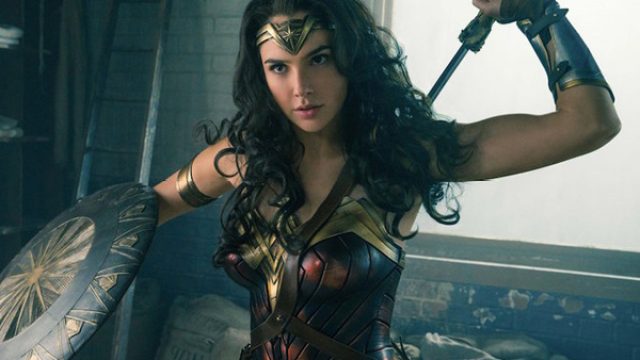 Ice cream and superhero movies unite! There is now a limited-edition Cold Stone Wonder Woman ice cream flavor, and we're so pumped.
What's better than ice cream? Ice cream made to fit a superhero, duh!
Ahead of Wonder Woman's premiere, Cold Stone has revealed that they have a new super (hero) flavor. The ice cream company is all for teaming up with the DC Universe and fans get to taste the rewards.
As the first female superhero to get her own standalone film, it's fitting that she be the first to get her own ice cream flavor. Sure, Pinkberry has a special flavor for the character, but Cold Stone has taken it to the next level.
According to PopSugar, Diana, princess of the Amazons has inspired not one, but two Cold Stone creations.
"Power, Grace, Wisdom, and Wonder are the key mix-ins to this @wonderwomanfilm Berry Bold™ Creation and Triple Berry Wonder™ Ice Cream Cupcake!" the creamery wrote on their teaser photo.
In case you missed it, there will be a "Berry Bold" ice cream flavor. It includes chocolate, raspberries, and is topped off with edible gold sprinkles.
If you want an even more decadent Wonder Woman treat, you should try the Triple Berry Wonder ice cream cupcake. This treat is red velvet cake, dark chocolate triple berry ice cream, and chocolate frosting with gold glitter. Sounds amazing, right?
You can get both of these Wonder Woman delights from now until June 13th! Seriously, it will be over before you know it, so head to Cold Stone ASAP.
For all you moviegoers, the actual Wonder Woman film hits theaters on June 2, 2017, so mark your calendars.