This Coca-Cola bottle lets you snap selfies while you sip, because why not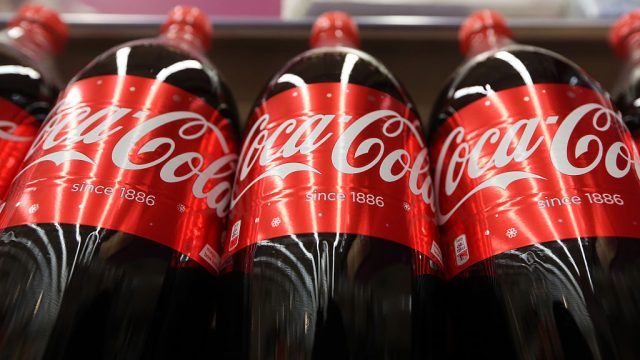 Not to sound too judgmental, but you *might* have a certified selfie addiction if you routinely take pictures of yourself drinking soda. No judgment! But come on. Like, we're not even kidding: Per Uproxx, there's a Coca-Cola selfie bottle that allows you snap selfies while you sip because apparently, taking selfies at the right moment just became way more crucial.
We'll let the world decide whether this bottle should be labeled a serious selfie game changer, but for now, let's take a closer look at how this chug-and-smile contraption works. According to Gefen Team, which designed the bottle for the Coca-Cola Summer Love Campaign, users can snap selfies and immediately share them on Instagram, Snapchat and Facebook.
"Users tag themselves and their friends in photos on Coca-Cola's social media assets. It really does the trick and makes the partygoers more present and active during the event, knowing they can share their special moments just by drinking," Gefen said in a statement.
Um, OK.
Well, if you're not sure where you stand on this most pressing technological issue, then you'll have time to mull it over because the Coca-Cola selfie bottle is only available in Israel for now, with no word on when or if it'll be released worldwide.