This is the coffee beverage you should drink, according to your zodiac sign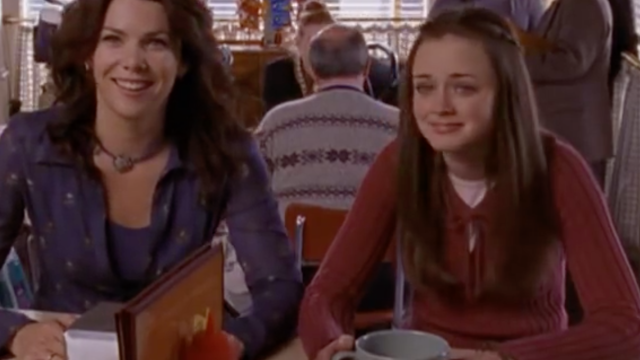 We all know coffee is pretty much life. But let's be honest: We can't all be like the Gilmore Girls and settle for straight drip day after day. Because what if our souls crave more substance, like foam? Or whipped cream? While you might walk into your local coffee shop craving a regular cup of joe, the options available could make you second-guess yourself. Thankfully, the cosmos can help you out when it comes to selecting the perfect coffee beverage.
It's easy to get stumped at the numerous types of coffee to choose from when you're in need of a java jolt, especially first thing in the morning. We can barely function at that time—how are we expected to choose the right coffee to kick off our day? Fortunately, you can count on the stars to know what deserves to be in your morning cup.
Here's the coffee beverage you should drink, according to your zodiac sign.
ARIES
Double Espresso. Like you, a double espresso is bold, brash, and a little impulsive. It's the perfect bev to give you that much-needed buzz to push through your most pressing projects.
TAURUS
Mocha. Everyone knows you've got a sweet tooth and you're a creature of comfort. Which is why a traditional mocha will satiate your picky tastebuds.
GEMINI
Seasonal Latte. Your duel personality craves something different each time you walk into the coffee shop. You like a little sweet, a little strong, but you also like to change it up. Pumpkin spice, anyone?
CANCER
Tea. You're a creature of comfort, and nothing reminds you more of home than a hot cuppa tea. Warning: sipping this will make you want to curl up with a book and blanket.
LEO
Affogato. You like everything extra, and that includes your coffee. A mix of espresso and a scoop of vanilla ice cream is enough to make you stand out, which you love.
VIRGO
Black Coffee. People describe you as "no nonsense and focused," which is why your best bet is black coffee. It's reliable, unpretentious, and will help you move forward with your day.
https://www.instagram.com/p/BnGjvf6l25c
LIBRA
Vanilla Latte. You're easy going and charming, and don't need much to perk you up. The sweet simplicity of a vanilla latte is basically you in a cup.
SCORPIO
Ristretto. An espresso shot that is extracted with the same amount of coffee but half the amount of water, the end result is complex and dark, like you.
SAGITTARIUS
Cappuccino. You like anything that reminds you of exotic travels while also being uncomplicated. A cappuccino is basically Italy in a cup for you, and will have you dreaming of your next adventure.
CAPRICORN
Flat White. A coffee that is classic and powerful is perfect for you because, well, that's you. You'll like the no fuss of it while also appreciating its elegance.
AQUARIUS
Green Tea Latte. You're curious and think outside the box, and always dare to be a little different. Which is why you'll love to sip on a green tea latte that's original and buzzworthy.
PISCES
Caramel Macchiato. The dreamer of the zodiac, you love to have a little sweetness to kick off your day. However, you need something to keep you grounded, which is why you definitely need the espresso.
https://www.instagram.com/p/BnGQ_a8Hlea
Bottoms up, bbs!