These cobweb cakes look terrifyingly delicious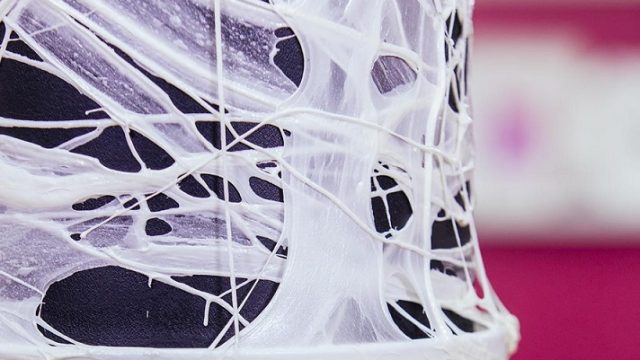 With Halloween just around the corner, everyone is trying to stock up on some spooky tips and tricks. Lucky for you, the internet has come up with some amazing decorating ideas for cobweb cakes. Now your delicious desserts can mimic a gorgeous spider web instead; elegant, but just a bit on the creepy side. The look is very haunting.
Doesn't that just look like a spider decided to make a nice home out of your cake? You could even add a border of cobweb cupcakes to complete the look! Your guests will squeal in delight after seeing it — guaranteed.
Some of the prettiest cakes in the cobweb style feature multiple layers. Something about the webs hanging off on weird angles is amplified with additional levels of cake in the mix.
If you want a hassle free version of this look, you can just use icing and a toothpick to create the pattern without needing to  have additional pieces on the cake.
For a step-by-step tutorial of how to achieve this look, you can watch the video below. It shows you how to layer the cobwebs to look more realistic while at the same time not obscuring the cake underneath it. Basically, get ready to be the hit of the party with this amazing idea.
https://www.youtube.com/watch?v=Uc75R0APMmc?feature=oembed
The best thing about this cake decorating skill is precision is not super important. Cobwebs are somewhat random, so slightly off lines will actually make it look authentic. Remember it's Halloween, a little chaos is always welcome!