Cobie Smulders looks like a mod sunflower at the "Jack Reacher" premiere
Cobie Smulders has been one of our faves for a long time. She starred as the hilarious, scotch-drinking Robin Scherbatsky on How I Met Your Mother. She also showed off her butt-kicking skills in The Avengers movies as well as Marvel's Agents of S.H.I.E.L.D. Now, Cobie takes another action movie turn in Jack Reacher: Never Go Back with Tom Cruise. The film will be released in theaters this Friday, October 21st, and we are psyched that Cobie is becoming another fabulous female action star.
At a screening in Louisiana, Cobie owned the red carpet in this '60s-inspired sunflower yellow dress.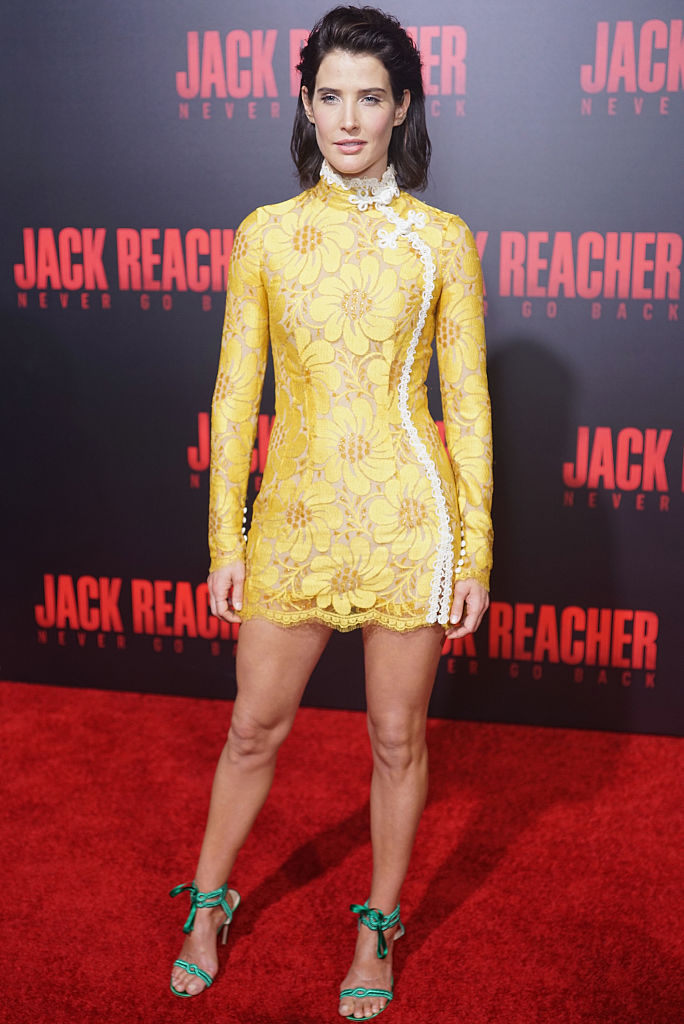 The stunning mod silhouette with its ultra mini hemline and long sleeves looks totally modern in this lacy, floral pattern. The bright yellow sunflower color gives the dress a vibrant, fun energy. We also love the sparkle at the center of each flower, because sparkle makes everything better.
The collar is also beautifully detalied.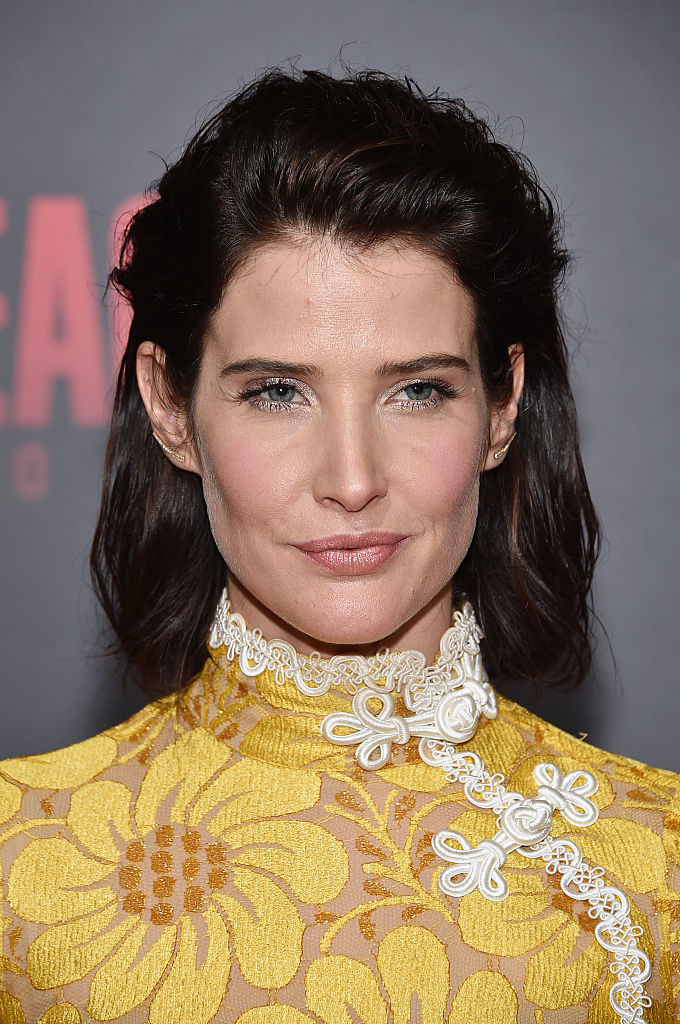 The cording and detail at the neckline is especially stunning. We love the knotted clasps. Cobie's teased hair and sparkly makeup amp up the modern '60s vibe, and we are totally loving it.
Cobie and Tom Cruise look like they had a blast together. It makes us even more excited to see the movie.
Way to look fabulous, girl!
You deserve all the fashion high-fives!