The best outfits from Coachella so far that will give you serious style inspo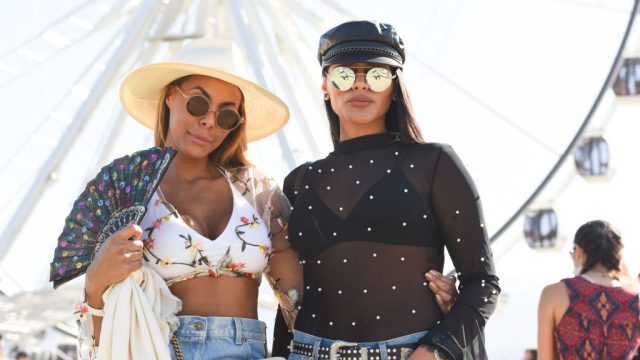 Why didn't I get tickets? That's the question many people ask themselves every year when Coachella rolls around. There's no denying the load of memories created at a music festival. Not to mention that attending concerts may help you live longer — like, up to nine years longer! But even if you missed the start of festival season and Beyoncé's headlining performance (the first for a black woman!), you can take some serious style inspo from the Coachella outfits people are wearing.
While celebs whipped out their expensive designer threads and Kylie Jenner debuted hot pink hair, the everyday girls also served some major style points. And guess what? It didn't involve a single flower crown or insensitive Native American headdress.
This year, attendees kept it casual with go-to pieces like cutoff shorts and flowy dresses. But it wouldn't be Coachella without some bold colors, statement shoes, and oodles of jewelry. The Coachella outfits below are sure to get you ready for summer and the music festival season.
1Easy, breezy, and carefree.
https://www.instagram.com/p/BhmE5kLAOBN
2Denim and graphic tees go together like PB&J.
3All black everything.
4Gorgeous frock, but look at those shoes!
5Fanny packs/belt bags are having a huge moment.
6The '70s are always a great decade to revisit.
7Yellow can be tough to pull off, but not the way these ladies do it!
8Polka dots and a statement shoe are always fun.
9Now THIS is how you style a button-down in a casual way.
10Another pair of cute cutoffs with an equally adorable top and white sunnies.
11And yet another pair of cutoff shorts, but the silver accents really set it off.
12Keeping it sweet with sheer coverups and shorts.
13Darker denim also came out to play.
14This is a lewk!
15Bold locks are also a way to go.
16When the whole crew slays!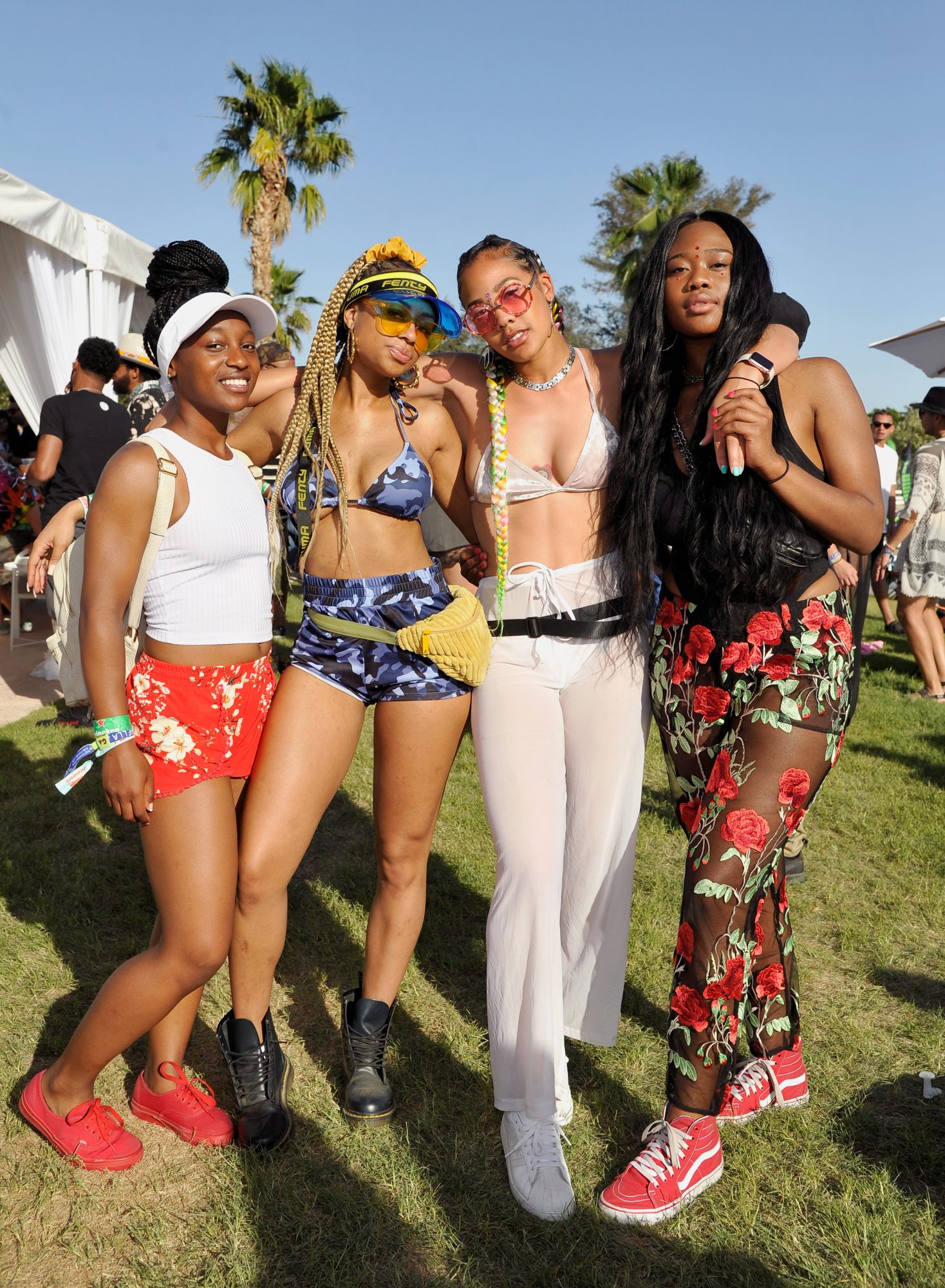 And that was just the first weekend. Keep the stylish Coachella outfits coming!