Coachella "festival fashion" isn't made for every body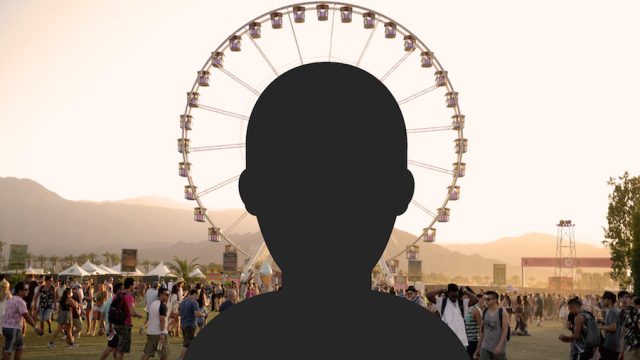 The first music festival I ever attended was the second weekend of the 2016 Coachella Valley Music and Arts Festival. I went with my best friend, some acquaintances, and some people I'd never met before — a group of people that was dominantly white and Asian. I knew beforehand that I would be the only queer, black, and overweight person among them.
We drove to the festival from Los Angeles, making regular stops along the way — including a detour to a Forever 21 that prominently displayed their Coachella Collection.
I had seen social media posts and celebrity style articles about #FestivalFashion from previous years, and knew that most of the bodies represented looked nothing like mine.
I have also grown accustomed to fast fashion brands not including big and tall sizes for men, but the overly-curated display made me a bit uneasy. The only pieces that I saw "for men" were tank tops and mid-thigh cut trunks and shorts, all of which I knew wouldn't fit me. So I bought some gold glitter flash tattoos and we continued our trek into the desert.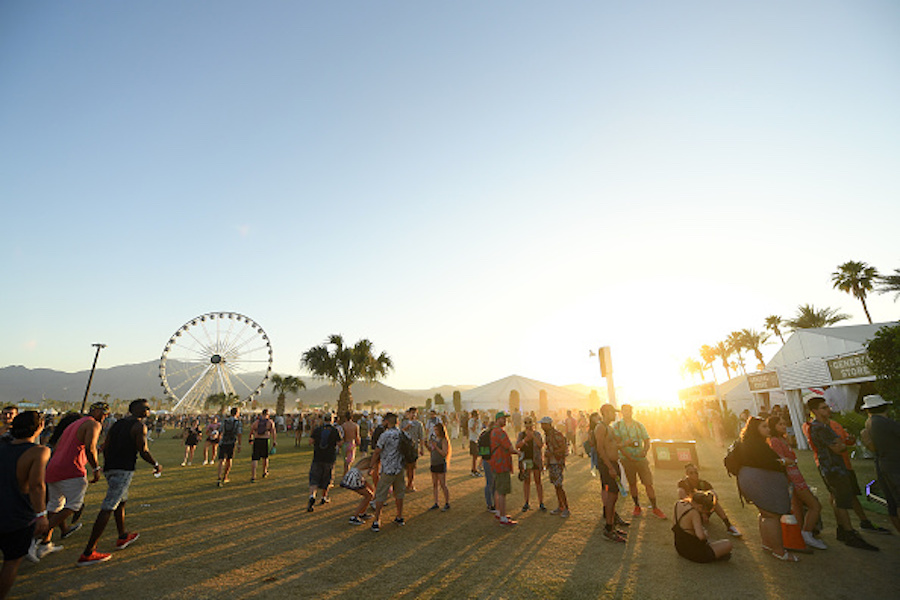 Usually, my experiences with body positivity and beauty standards are not determined by fashion, due to the simple fact that it's difficult to find affordable clothing for big and tall men like me. So when I speak about body positivity, I am specifically referring to being comfortable enough to expose my body, my skin, and my shape — I'm not talking about the clothing that's covering it. At the rental home where we stayed for Coachella, I was able to take off my shirt in front of people I'd only known for four days and go swimming in the pool. I'd established trust with them and enjoyed our time at the house together. I knew I wouldn't be shamed for looking differently than they do.
But each time we got ready to head to the festival grounds, my feelings would change and I'd become more self-conscious.
As we dressed up in our #FestivalFashion, it felt like RuPaul Charles had just announced, "Category is: Sexy Thin Caucasian California Desert Realness," and I was the only Queen that didn't come prepared. But I had paid too much money to not attend the festival in my Merona couture, so nevertheless I persisted.
Because our group was so large, we often took solo excursions to see our favorite acts perform.
It was when I ventured off alone — standing in crowds full of people who were shorter, thinner, and whiter than me — that I felt out of place.
I saw people embracing their nudity, but I couldn't see myself in any of them.
My advice to those festival goers like me who live on the periphery of traditional beauty standards: Go to Coachella with people who are accepting of you and your body. Focus on having a great time with them, but if you do end up alone on the festival grounds, realize that you're not in the most inclusive space. Enjoy the live music and fun events that you spent your rent money on — but maybe next summer you can go to a different festival or create your own space where people of all body types will feel more comfortable and represented.