18 festival outfits that will make you the queen of Coachella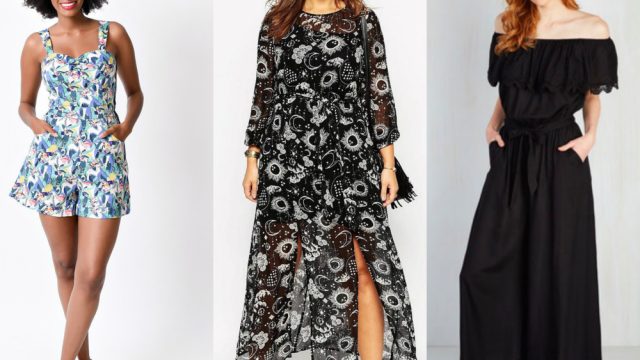 With Coachella happening in just a week, it is time to make sure your festival wardrobe is all squared away, that is, if you haven't already meticulously planned your outfits from head to toe. Dressing for an outdoor music festival can be tricky — you want to be stylish, but you also want to feel comfortable. After all, you're going to be watching your favorite bands all day long, sitting in the sun and sweating like a beast.
It's no surprise why "festival fashion" has gravitated towards '70s-inspired, bohemian styles — the silhouettes and fabrics are usually airy, light and relaxed. We've combed the internet to find a fierce mix of festival outfits, from boho to badass. Grab your flower crown, get your sunblock and make sure to keep hydrated! 
Here are 18 Coachella-ready looks to help you create your own unique style — without any risk of cultural appropriation.
Dresses for desert queens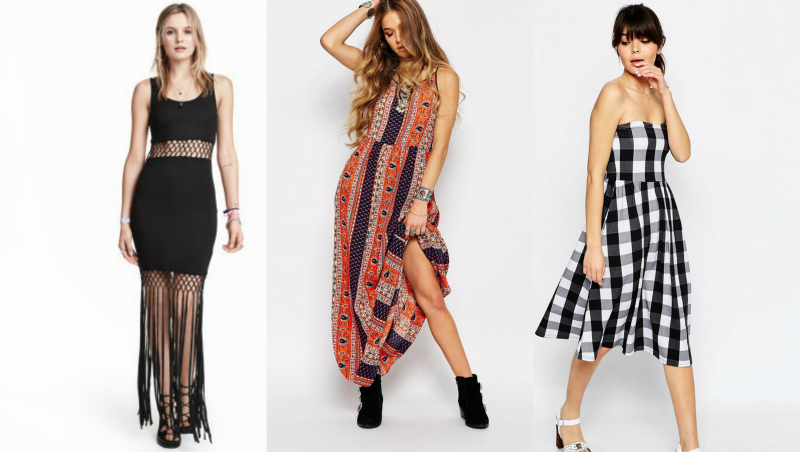 Dress With Fringe, H&M $29.99, Glamorous Maxi Dress In Festival Stripe Paisley Print, ASOS, $60.99, Midi Bandeau Sundress In Gingham Print, ASOS, $33.89
If a flowy dress is what you have in mind for your outfit, there are plenty to choose from. Consider breezy maxis in gorgeous patterns, funky fringe and even chic checkered print.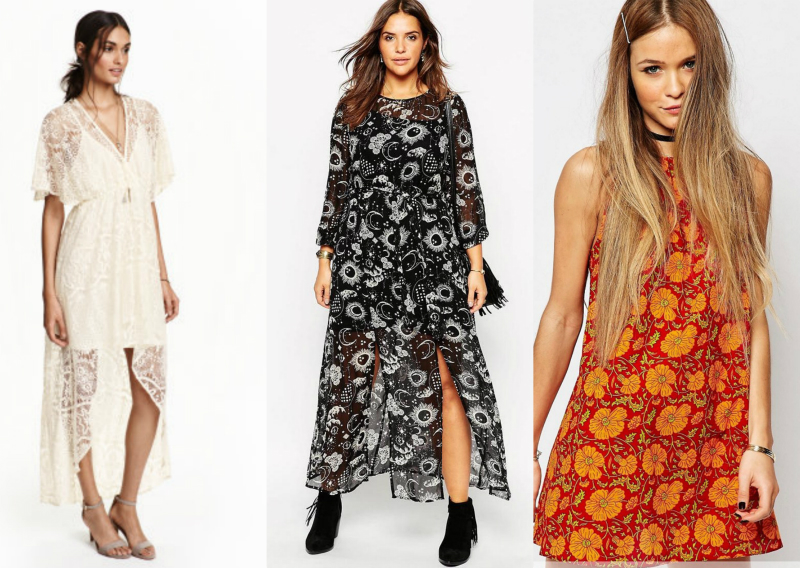 Lace Dress, H&M, $49.99, CURVE Maxi Dress in Moon & Star Print, ASOS, $76.24, Reclaimed Vintage Cami Dress, ASOS, $59.30
Cute crops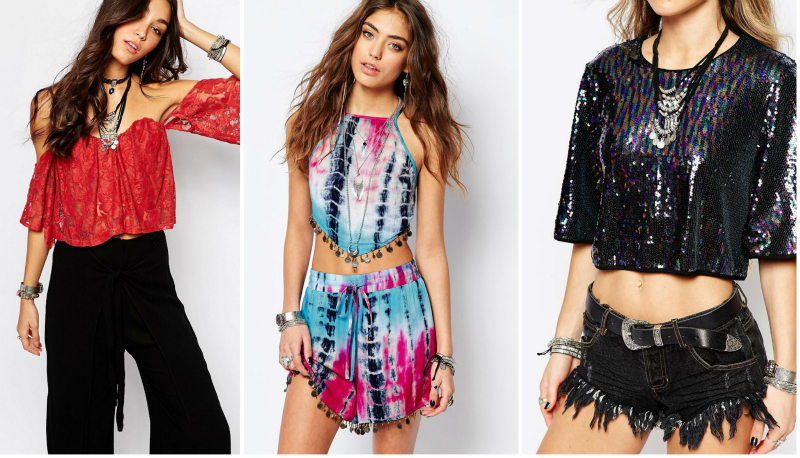 Off Shoulder Festival Crop Top In Lace, ASOS, $50.83, Tye Dye Festival Crop Top, ASOS, $37.27, Sequin Cape Back Festival Top, ASOS, $59.30
Crop tops are an easy choice and you have your pick of materials. Feeling bold? Flash some sequins in the desert.
Sassy shorts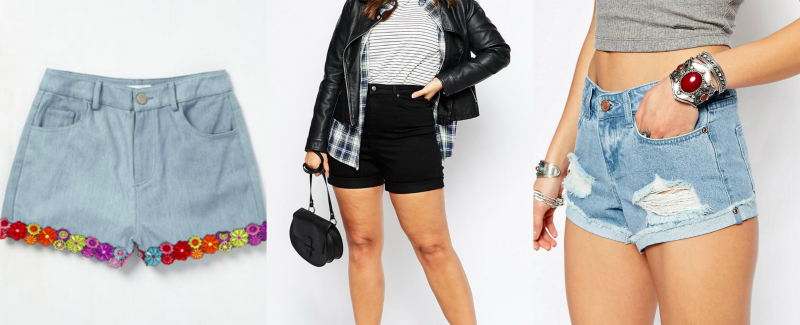 Daisy I Love Your Way Shorts, Modcloth, $44.99,CURVE Exclusive Denim Short With High Waist, ASOS, $42.36, Noisy May High Cut Off Denim Shorts, ASOS, $37.27
Cutoff denim is always an A+ garment for a concert, but try looking for shorts with unique details like these daisy-trimmed ones from Modcloth.
Rad rompers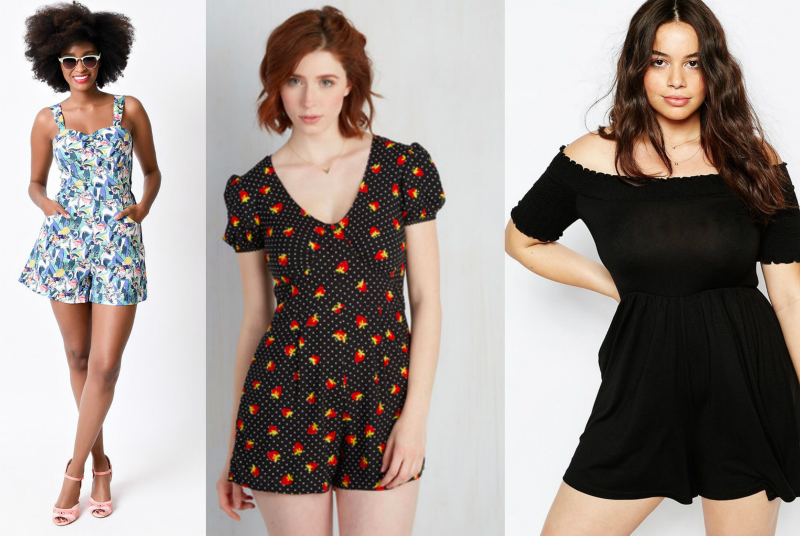 Pin Up Style Flamingo Tiki Romper, Unique Vintage, $68, You Grove, Girl Romper in Strawberries, Modcloth, $59.99, CURVE Bardot Playsuit with Sheering Detail, ASOS, $37.27
A printed playsuit is a fun festival outfit that will also make you nostalgic for childhood summers.
Stylish jumpsuits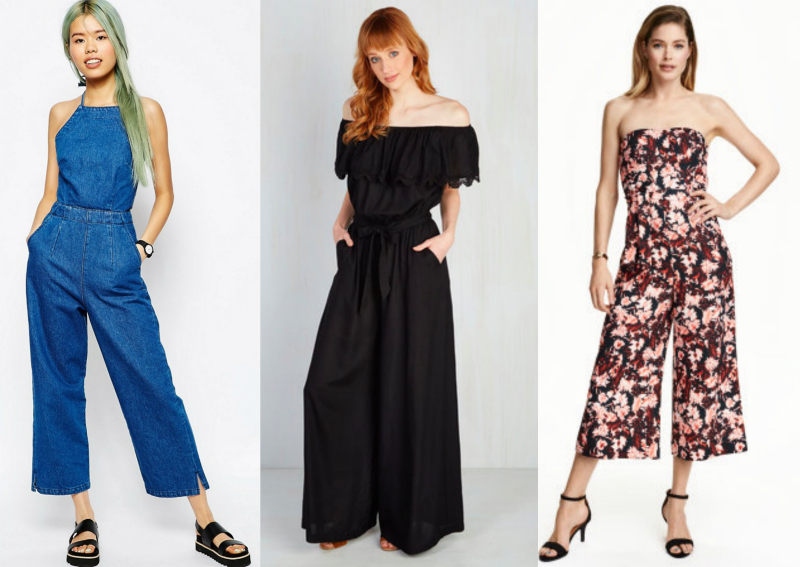 Denim Wide Leg Halterneck Jumpsuit, ASOS, $76.24, Flirtatious Sensation Jumpsuit, Modcloth, $69.99, Sleeveless Jumpsuit, H&M, $59.99
Full-length jumpsuits should only be for the fashion risk-takers. Why? They might be a pain when you're trying to use the porta-potty, but you'll look fabulous standing out from the crowd.