This new astrology app uses info from NASA to give you the most accurate horoscope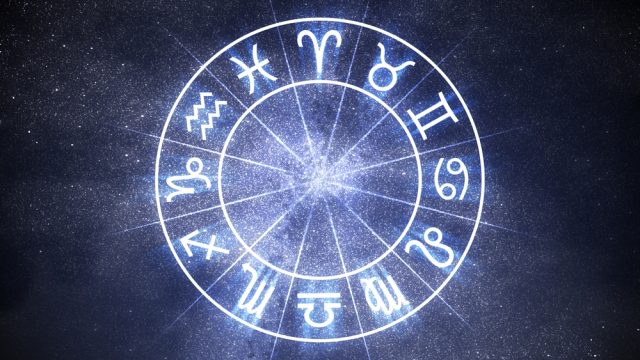 Astrology is everywhere — from our Instagram feeds to our go-to news outlets. It seems like we can't go anywhere without knowing when Mercury is in retrograde or that Jupiter is entering Scorpio. Even if you have no idea what a house is or what your Saturn is in, most of us at least know our sun sign. And while there are plenty of apps that help us explore our own celestial and astrological make up, there hasn't been one that's both easy to use and beautiful to look at…until now.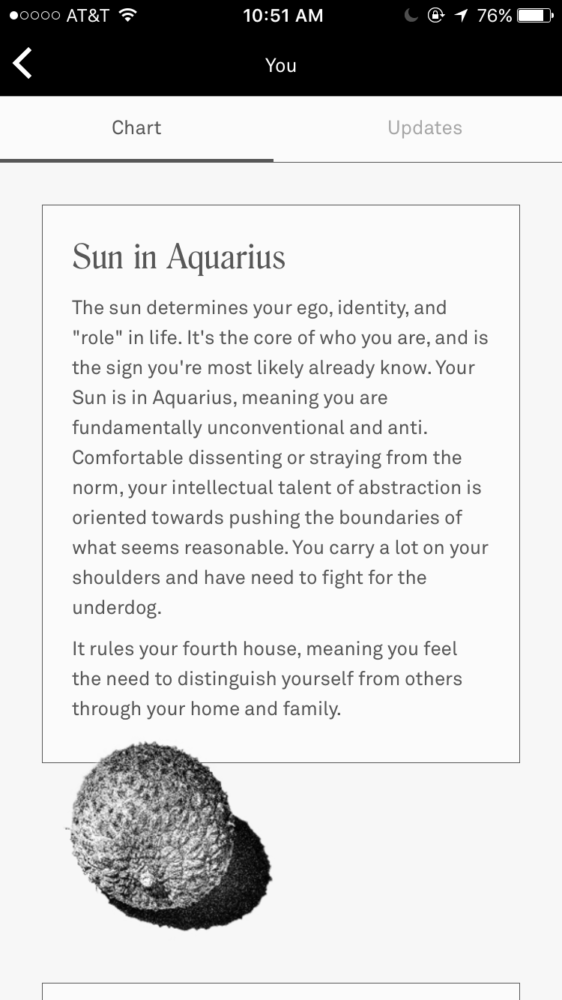 With modern designs, detailed personal analytics of your own birth chart, and horoscopes all powered by NASA & AI, Co–Star is changing the way we interact with our natal chart.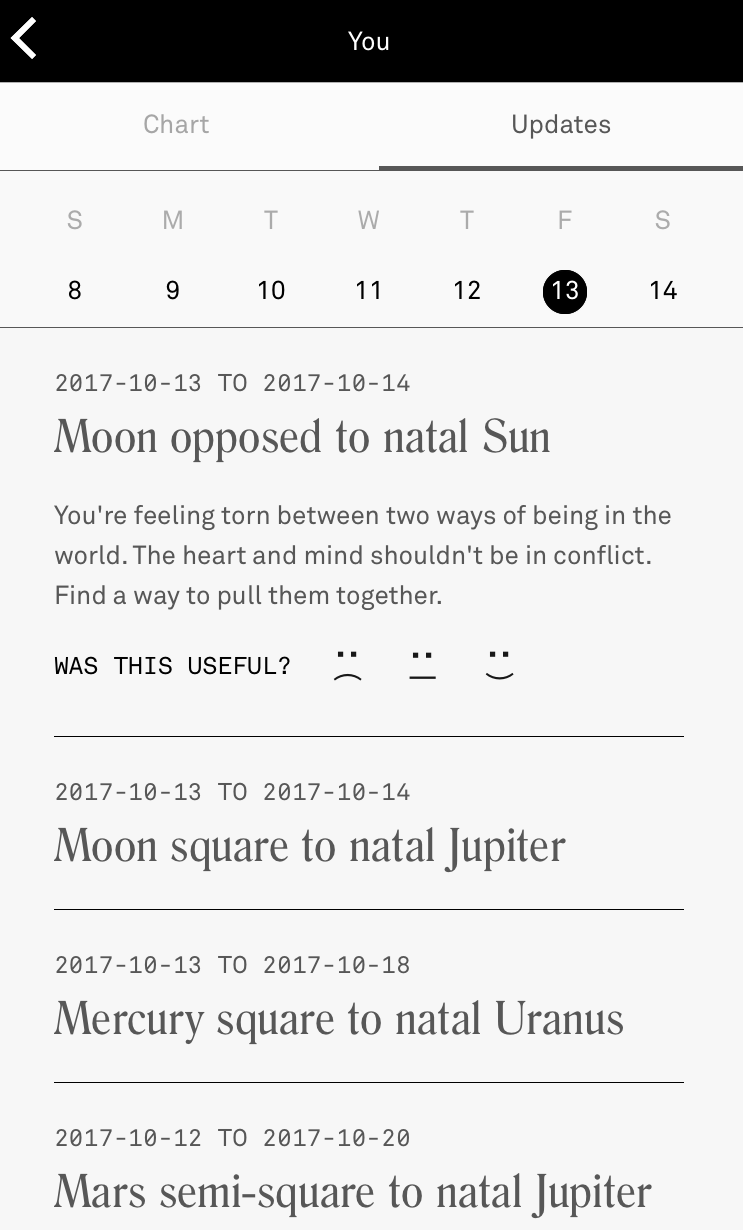 The app uses "NASA data to generate super-personalized horoscopes, tailored to your exact time & place of birth, plus planet-by-planet compatibility."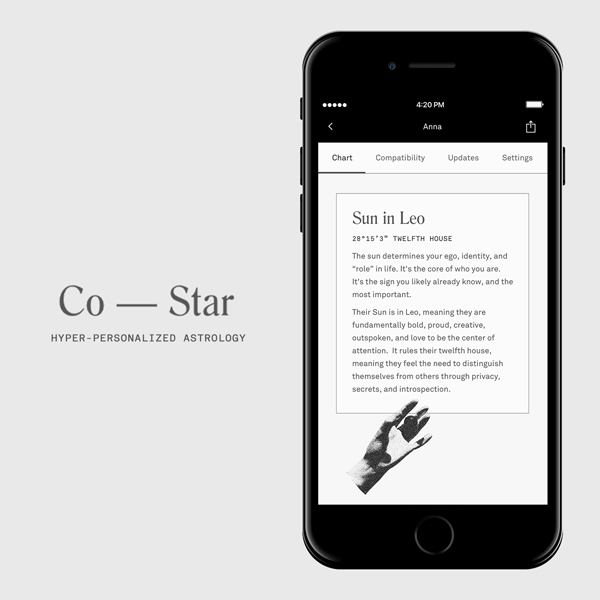 And with their planet-to-planet compatibility, you can even compare your chart to your friends. So if you've been wondering how you can learn about your astrological constitution while also learning more about your loved ones, today is your day.
In a press release, Banu Guler, the founder of Co–Star explains why she created the app in the first place. She says,
"Everyone we know reads Susan Miller or Broadly, knows when Mercury is in retrograde, and gets their natal charts from sites that haven't been updated since the '90s. We thought there was a huge opportunity to create the first astrology experience that users actually love — one they actually want to use every day."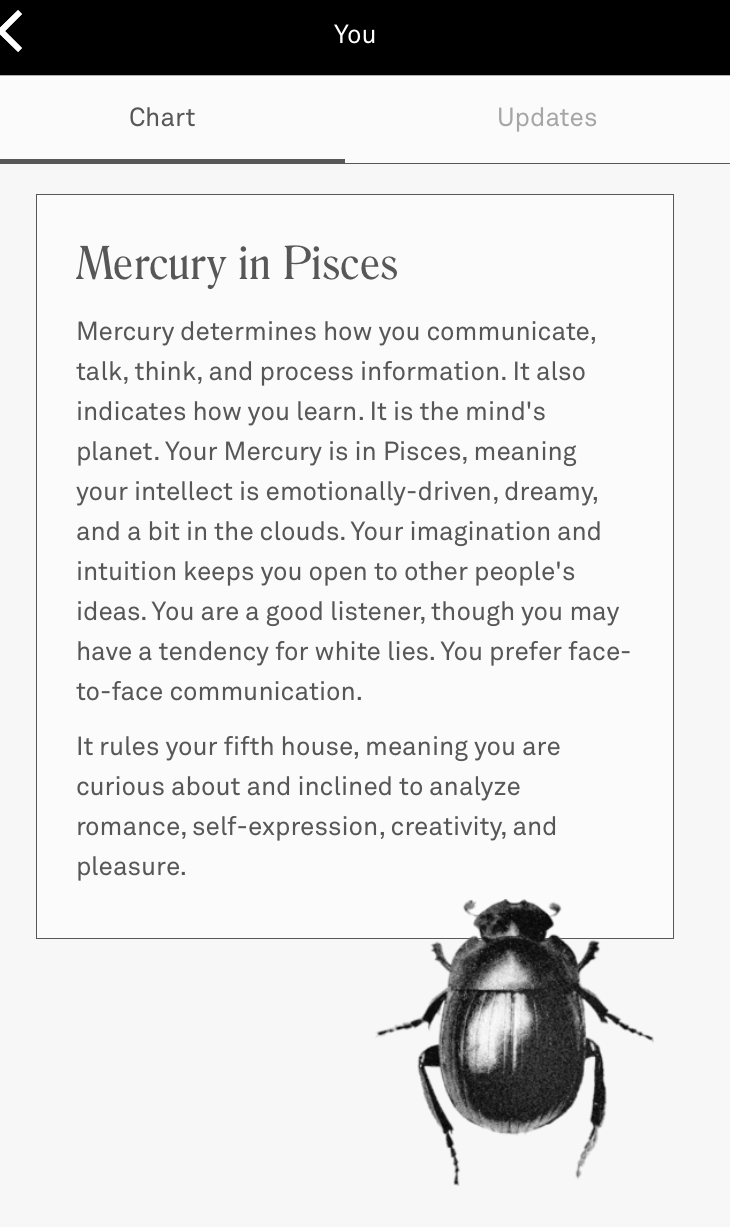 If you've ever been interested in learning about the other planets in your chart, like the moon, which represents your emotions and feelings, or Mercury, which determines the way you communicate, then this is the app for you. If you're just curious about astrology but don't know where to start, then this app is also for you — and we have a feeling you're going to love it.