A Clueless lip gloss set is here, and we're totally butt-crazy in love with it
Online shopping retailer Boxlunch is chock-full of pop culture-themed fashion and beauty products, especially ones that tug at our nostalgic heart strings, like Friends and Sailor Moon clothes and accessories. (We'll take one of everything, thanks.)
The latest addition? A Clueless-themed set of three lip glosses called the Clueless Totally Buggin' Lip Gloss Set.
The set retails for only $14.90, meaning each lip gloss is only five dollars. And can we talk about the packaging?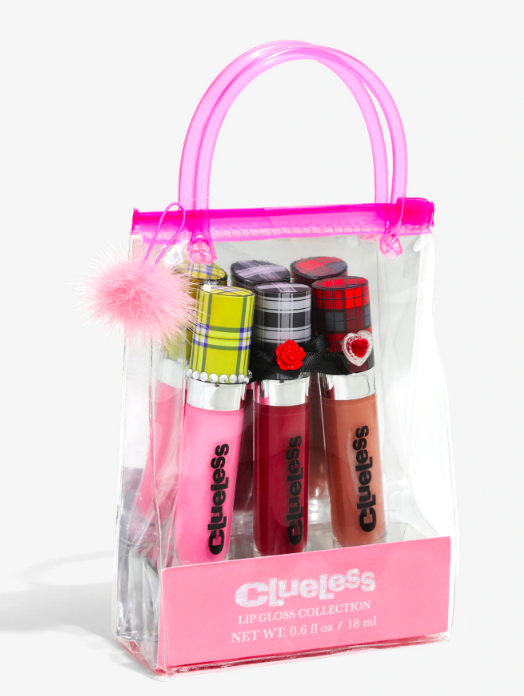 Look familiar?
The glosses, which come in a warm nude (which looks like it has gold undertones), a true red, and a bright, cotton candy pink, are packaged in Cher and Dionne's signature plaid looks, and sold together in a clear plastic bag—very '90s (but also totally on trend for spring). Topped off with a cute pink pom-pom, every detail of the Clueless Totally Buggin' Lip Gloss Set is so, so, very Clueless.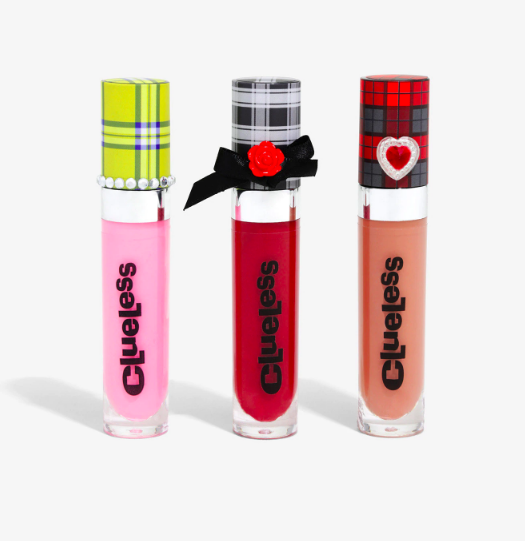 You can buy the lip gloss set at Boxlunch.com (which, by the way, is currently offering a 20% promo on the kit) or on HotTopic.com. Use the code "BLGIFTS" on either site to get the set for even less than its already hella affordable price.
Happy nostalgia-induced shopping!