Grab your candlesticks, the movie "Clue" is becoming a stage show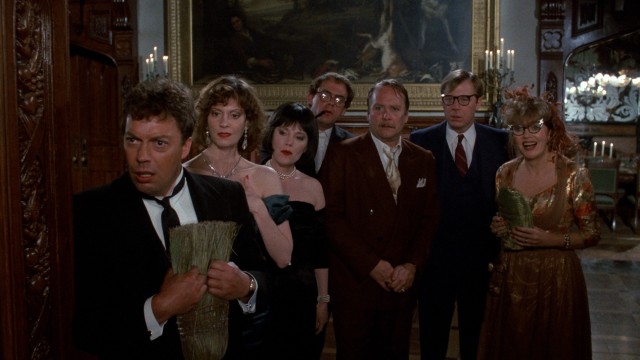 Could it be Professor Plum in the conservatory with the candlestick or is it Miss Scarlett in the billiards room with the lead pipe? We have incredible news for board game and cult movie fans alike.
Hasbro Inc. and the Araca Group recently announced that the board game Clue and the iconic 1985 film it inspired has been developed as a stage play. The play is the latest to come out of a partnership between the game company and the Broadway producing company. The two have already teamed up to work on a Monopoly musical. This comes on the heels of 20th Century Fox's announcement of a new Clue movie in the works.
Writer/director of the Clue film, Jonathan Lynn, wrote the stage play with Tony nominee Hunter Foster set as director. The play will debut next May at the Buck's County Playhouse in New Hope, Pennsylvania for a limited run before going on a national tour. The producers have yet to release tour information but Variety reports that the play also plans on a U.K. tour. Additionally, Variety reports that there is no plan for the show to go to Broadway.
An immensely popular board game, the movie Clue developed a cult following it's box office flop. The cult classic famously has three endings, with one additional unused forth ending. With so many endings to consider, we can't wait to see if Lynn uses the film's endings or writes an entirely new one. With so many possible combinations of suspects, locations, and weapons, maybe each tour stop could have a different ending. That would keep the audience on its toes!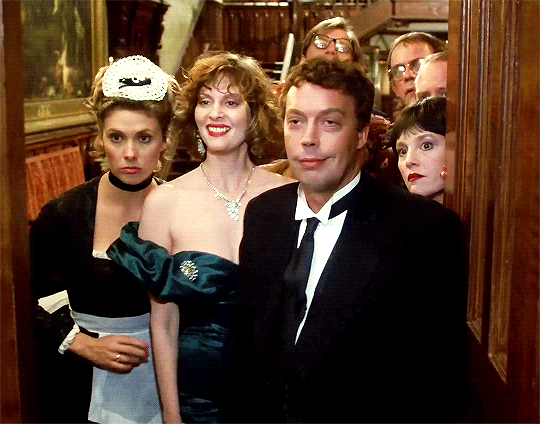 We can't wait to buy our tickets to the play. Tim Curry, PLEASE tell us you're going to be a part of this!