A "Clue" remake is in the works, and even better, Ryan Reynolds is in charge of it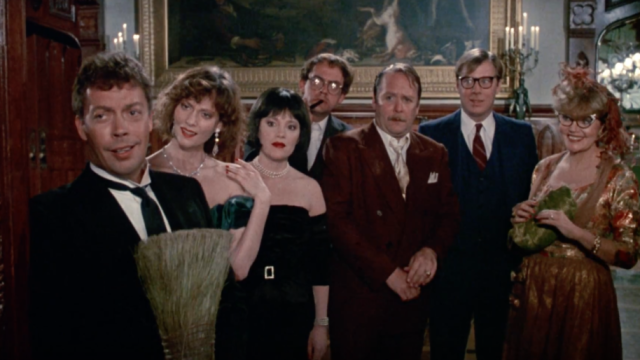 We all love Ryan Reynolds. He rocks a hilarious Twitter, he's got an adorable family, he's a stellar actor, and he managed to bring Wade Watts — aka Deadpool — back. He's the best, and we can't get enough of him. Luckily, he's not going anywhere anytime soon. In fact, he and his company Maximum Effort have made a 3-year deal with Fox. And first up is — wait for it — a new Clue movie.
As Deadline reports, Reynolds will produce the new Clue, and Fox is in negotiations with Deadpool writers Rhett Reese and Paul Wernick to re-team with Reynolds and pen the new film. Oh, and Reynolds will probably star, but his on-screen role is still a mystery. Of course, the other big question is, will this film be a remake of the 1985 film starring Tim Curry, or will it be a brand-new take on the board game?
Honestly, it's not super clear. The film is being called "live action film based on the Hasbro board game Clue," and it appears there's no explicit word about it being a remake of the Curry classic. However, the lore and "mythology" behind the Clue board game is minimal at best, so it seems likely that Reynolds' movie will at least take some sort of inspiration from the original Clue movie.
And like, give the fans what they want, you know?
https://www.youtube.com/watch?v=cDDdeHtrxfA?feature=oembed
It's still super early on in the new Clue movie's life, so a lot of this is speculation. We don't know anything regarding release date, plot, and major cast just yet. However, with major players from #TEAMDEADPOOL on-board, we trust that the project is in pretty hilarious (and scandalous) hands. And we have absolute faith that they'll be able to make a fun, engaging new movie based on everyone's favorite, murderous board game.