Your favorite Instagram poet just became an Aerie model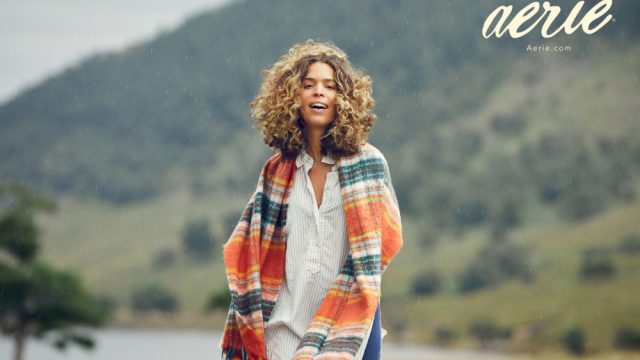 Loving our bodies can be hard—especially when every ad and Instagram post we see screams "thinner is better." That's why we love Aerie's commitment to featuring all body types in its un-retouched ads, and we're especially excited about the brand's latest hire.
According to a press release from Aerie, in honor of the International Day of the Girl, the brand has signed Cleo Wade as its newest #AerieREAL model. Wade is known for her Instagram poetry and her activism, so she seems like the perfect choice.
Not only will Wade be one of the women Aerie features in its marketing, you may also be able to see her in person soon. Wade will be visiting Aerie stores all over the U.S. as part of the #AerieREAL Talk discussion series, "spread[ing] the message of self-love, empowerment, and social justice."
https://www.youtube.com/watch?v=Tfk9ObzTcms?feature=oembed
In a video to announce her new gig, Wade opened up about what being an Aerie Role Model means to her.
"I think the most important thing that any of us can share are the stories of who we are and what we believe in and the things we get up every day to fight for, even if that thing you're fighting for is just to feel beautiful," Wade said. "I think that the more that we as women can talk about the feelings that we're most afraid of, the feelings that we feel the most shame over, the better off we all are because we know that we all go through them."
She added that her biggest goal for this campaign is to build a community to help people feel less alone.
Congrats to Wade. We can't wait to see her Aerie campaign in action. And in the meantime? We'll keep screenshotting her poems for when we need them most. She's already making a difference.