How to spring-clean your bathroom, according to experts
It's about to be spring, and you know what that means: Doing all the cleaning we've been putting off for the past three seasons. We know, we know. Cleaning isn't very fun. But what is fun is the feeling you get when you've accomplished a task you've been putting off for months, like reorganizing your medicine cabinet or cleaning your bathroom.
To lend a hand, we've rounded up some products that will help you up your bathroom-organization game. Plus, we also spoke with Mary Gagliardi, aka Dr. Laundry, about the best way to deep-clean your bathroom this spring, and Amber Dunford, a design psychology expert, stylist and art director, about how to keep your bathroom organized.
What cleaning tools should you use for the bathroom?
As far as what cleaning tools are must-haves for the bathroom, Dr. Laundry says that everyone needs a sponge, a toilet cleaning brush, disinfecting wipes, and a plunger. As for cleaning products, she recommends good old bleach.
"To clean and disinfect a wide variety of bathroom surfaces, just add ½ cup bleach to 1 gallon water and sponge it on to hard, non-porous surfaces such as countertops, sinks, glazed tile, shower walls, bathtubs, and vinyl floors," she tells HelloGiggles. "Reapply the solution as needed to keep the surfaces wet for five minutes, and then rinse and allow to dry."
What is the right way to clean the toilet?
"To clean and disinfect a toilet with bleach, first flush the toilet, and then add ½ cup bleach to the water in the bowl. Use your toilet brush to scrub all the surfaces in the bowl, including under the rim. Wait five minutes, and then flush the toilet again," Dr. Laundry explains.
What are some unexpected places to clean in a bathroom?
"The bathroom is full of high-touch surfaces confined in a small space shared by family and guests alike. Places like door knobs, handles, drawers, and organizers don't get cleaned and disinfected as often as the more obvious places like countertops, toilets, and bathtubs," Dr. Laundry says. "Be sure to add these surfaces to your cleaning routine to make sure friends and family aren't spreading germs just by opening a door!"
What are some bathroom items to get rid of during a spring clean?
Spring cleaning your bathroom might require more elbow grease than other places in your home—but it may also require to get rid of a few things as well. "Spring is a great time to swap out soap scents, replace toothbrushes, and perhaps, freshen up the space with lighter rugs and towels," says Dunford.
How are some ways you can store your bathroom cleaning products?
"The biggest challenge in a bathroom is figuring out where you are going to store your cleaning tools and products. A cute terra cotta planter (without a drain hole) provides an attractive home for a plunger," Dr. Laundry says. "A small plastic caddy also helps if you need to store your cleaning products in a closet elsewhere in your home or apartment. Anytime you improve the logistics of cleaning the bathroom, you make it easier to keep your bathroom clean!"
However, Dunford says that if you have a smaller bathroom, it's best to place your cleaning products in "bins or baskets [to] help curate these items and create an instant sense of organization, while still keeping them handy." But if they need to live on a shelf, she also recommends to "pour cleaning solvents or powders into glass bottles with simple stylish labels such as 'floor,' 'mirror,' 'sink,' 'toilet.' Most cleaning supplies have an abundance of messaging and colors on their labels, so unifying them into a single style can help them look organized while also cute," she says.
If you're in need of organizational ideas that'll help you get your bathroom under control, check out these items below.
1Stackable Makeup Storage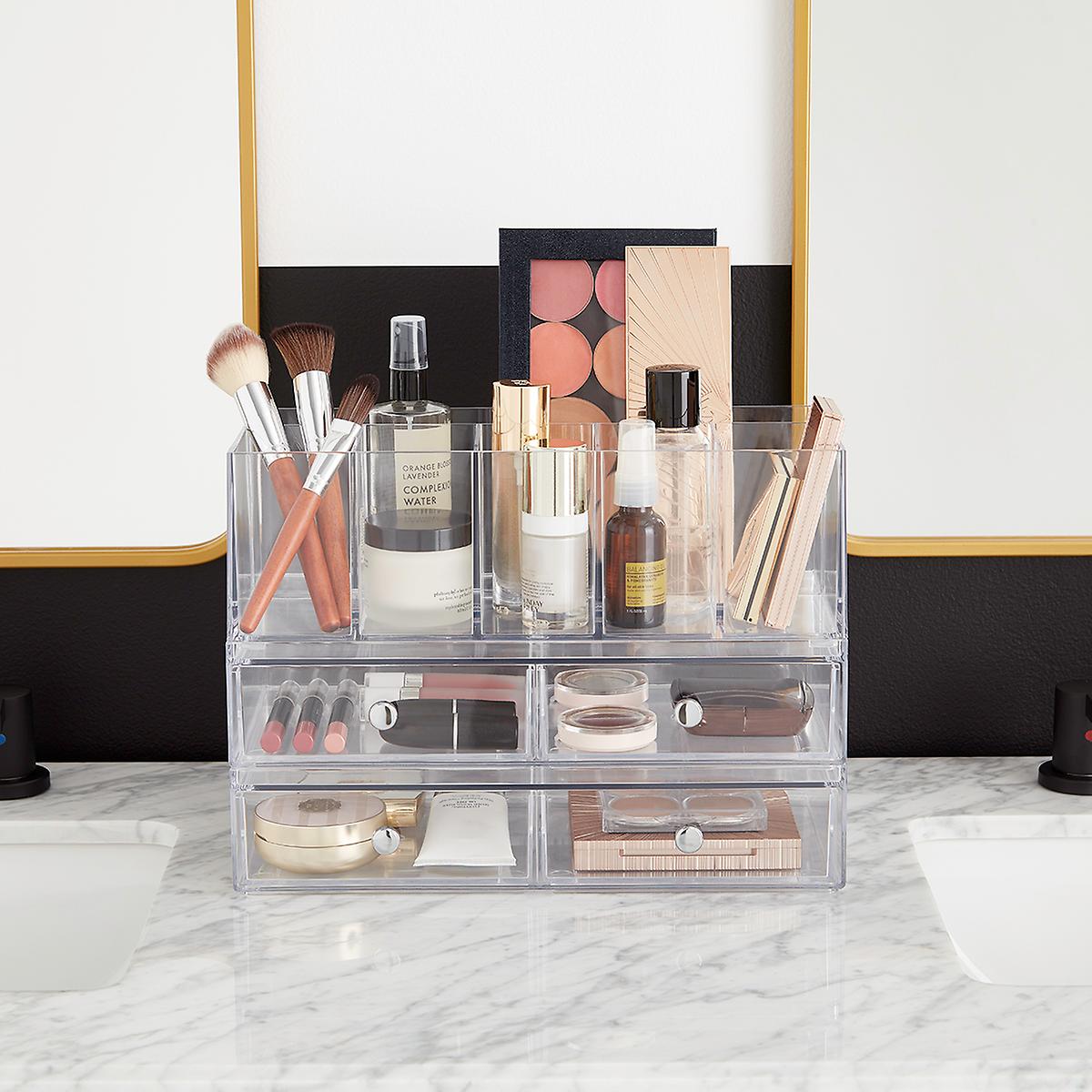 $18.99-$22.99
Shop it
Container Store
2Pearlized Soap/Lotion Dispenser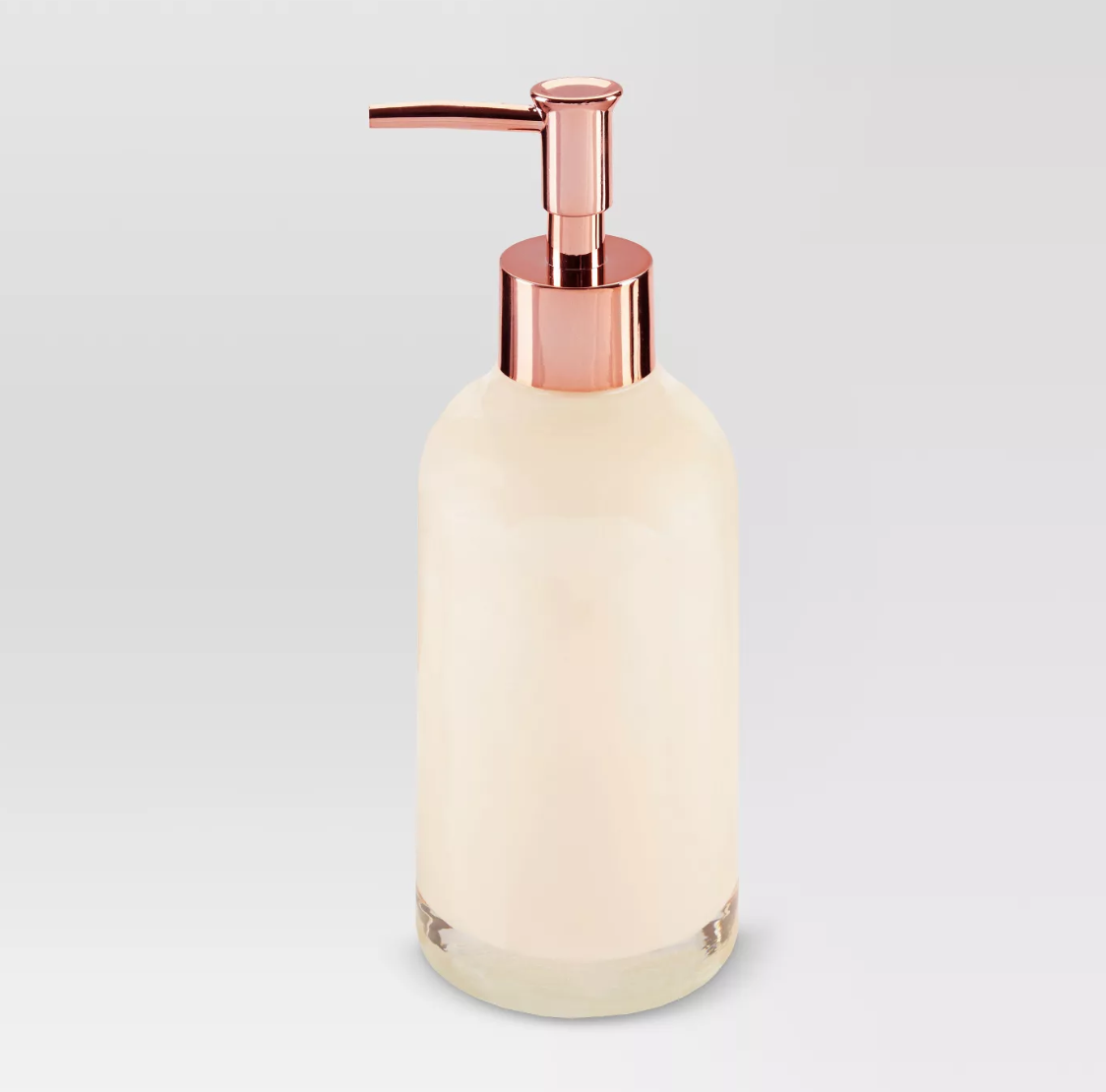 3Sorbus 2-Tier Organizer Baskets with Mesh Sliding Drawers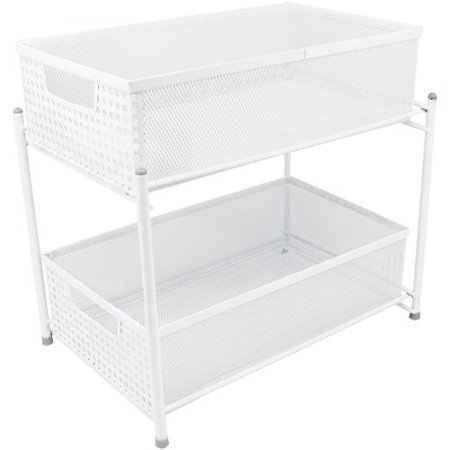 4RealWood Free Standing Bathroom Storage Shelves 3-Tiers Satin/Gray Wood Finish
5Graham Towel Bar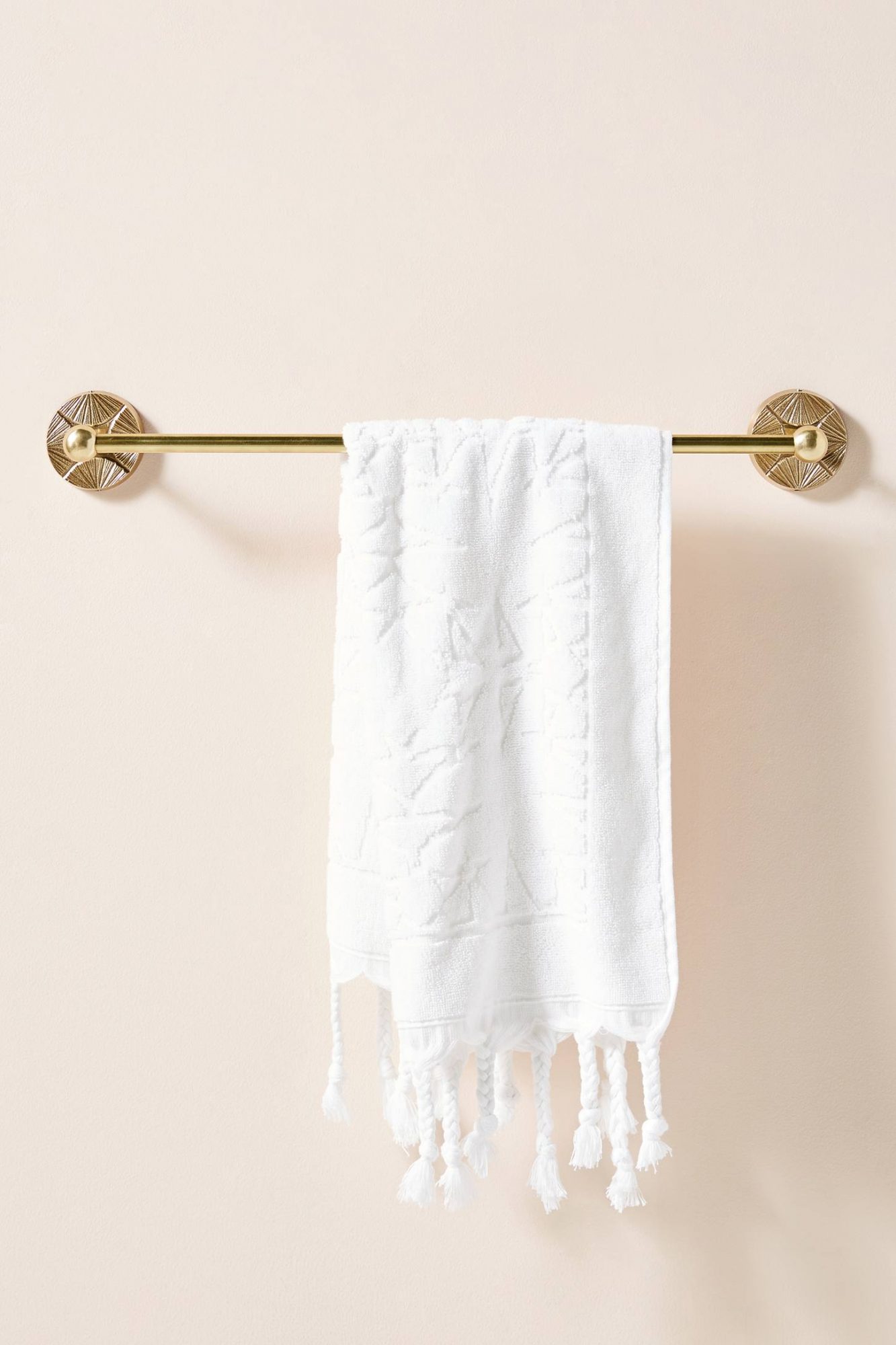 6Cupboard Étagère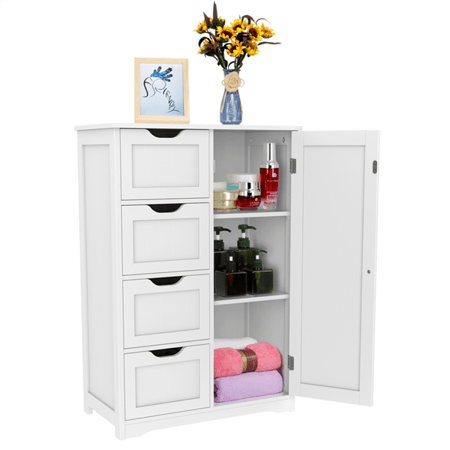 7Sylvie Bath Caddy