Fall in Love With Our 28 Favorite Clean Beauty Brands and Their Best Products
From skincare and makeup to fragrance and nails.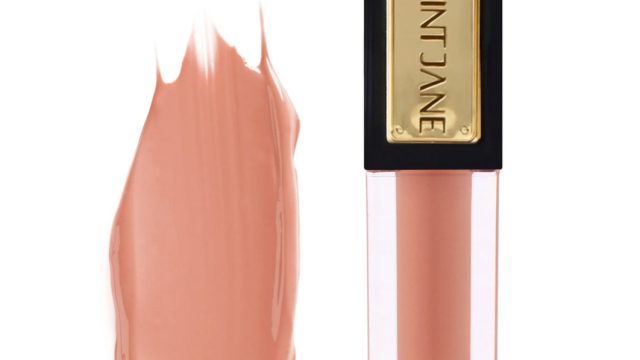 Long gone are the days of confusion when hearing the words, clean beauty. Clean beauty is everywhere nowadays with new clean beauty brands being introduced into the market by the week.
These days, product messaging is key. It is not only focused on what the product does but also on what ingredients the formula consists of and their benefits. With the savviness of consumers increasing by the day, brands are being held to a higher standard than ever before to be forthright about the ingredients they choose to include and why.
However, while the clean beauty industry has its cult-following, there are still many with questions and criticisms especially since there is no regulatory definition for clean beauty from the FDA. Clean often gets confused for natural. There is a difference, natural products are free of all toxic chemicals while clean "are products that avoid any known or suspected toxic ingredients," explains Michelle Henry, M.D., a dermatologist and dermatologic surgeon at Laser & Skin Surgery Center of New York. 
Efficacy tends to be a big concern with consumers who are beginning to dip their toe into the "clean" pool. Some people worry that clean beauty products will not perform the same as traditional beauty products.bThere is division amongst doctors, dermatologists, and ingredient chemists. There are those that when asked if clean beauty products are better than traditional beauty products, cosmetic chemist, Ron Robinson, of BeautyStats.com says "not necessarily, just because you remove potentially harmful ingredients does not mean that your products are better. Testing would be needed to confirm whether a clean product delivers better performance." Dr. Henry confirms that the efficacy of clean products is just as good as traditional saying, "Yes, technological advances and new innovative plant-based ingredients have made for very effective clean beauty products."
Whether you are on team clean or are wanting to it a try, here are some of our current favorites:
Clean skincare brands:
1. HoliFrog
Beauty industry vet Emily Parr, a beauty publicist has worked with and gave voice to more brands than we can count, created her own line of cleansers after noticing a need for cleanser options that don't strip the skin of its natural moisture but were still effective. Coining the term 'situational cleansing,' HoliFrog is known for its array of cleansers that address every skin concern such as brightening, nourishing and exfoliating. Find your new favorite cleanser at holifrog.com.
2. Suki Skincare
Known for being 100% clean, synthetic-free, and clinically-proven, its products support the skin's natural functions and help provide healthy, balanced and glowing complexions. It's famous for its Hyaluronic Acid Milk Serum that brightens, increases skin hydration, and reduces fine lines and wrinkles. Find the whole collection at sukiskincare.com.
3. Alo
Born from the yoga brands' Ayurvedic roots, the glow system was founded around one main ingredient: amla. The supercharged hero ingredient, with its antioxidant-rich and healing properties is renowned for its anti-aging, protective, and healing properties. Formally known for being leaders in the yoga space, now Alo is owning the beyond-the-mat glow with its skin serums, moisturizers, and body lotions. Discover all its products at aloyoga.com.
4. Versed
Despite what you may believe, clean beauty doesn't have to be expensive. This drugstore brand delivers high-performing skincare at super affordable prices. Our product pick? This Beauty Crush Award winner that's a great intro to retinol for people looking to dip their toes into an anti-aging routine. Find your new budget-friendly find at versedskin.com.
5. Caudalie
As the French girl's go-to skincare brand, you know it won't fail you. It's beloved by celebrities like Blake Lively and Margot Robbie, too. If you want to wake up with baby skin, Caudalie's overnight oil is your golden ticket. The clean and cruelty-free formula is pumped full of six active and 100% natural oils to deep moisturize. Discover the entire collection at caudalie.com.
6. Bybi
Bybi uses high-quality natural ingredients that address overall skin health rather than specific skin concerns. Officially a carbon-neutral beauty brand, Bybi is known for its best-selling boosters collection: highly potent oils that can be added to existing skincare to customize and personalize products you're already using. Find the whole product range at BYBI.com.
7. L:A Bruket
Leave it to the Swedes to invent one of our favorite clean skincare brands. Its mission is to find innovation driven by nature instead of chemicals, and its products are both super hydrating and effective. We suggest this clean and non-toxic lip balm infused with coconut and almond goodness to combat chapped lips. To find out more, visit labruket.com.
8. Naeli
Naeli's goal is to make clean skincare accessible to all by selling its products at affordable prices. The essential ingredients found in its products are collagen, hyaluronic acid, and berry antioxidant extracts that can be found in all its products, like the crowd-favorite Gentle Face Wash & Makeup Remover. View the whole collection at naelinaturals.com.
9. Alpha H
Alpha H's goal is to transform your skin, build its resilience, and safeguard its health. Sustainably made on Australia's gold coast, glycolic acid is the key ingredient in its products, like the cult-favorite Liquid Gold Exfoliating Treatment with glycolic acid, accelerates the skins renewal response and supports collagen production. Find out mote at alpha-h.com.
10. CLEARSTEM
Holistic nutritionist and skincare expert, Kayleigh Christina, and San Diego-based Acne Clinic owner Danielle Gronich are on a mission to change the skincare industry. They're taking the guesswork out of shopping by empowering consumers with straightforward and effective formulas, and they provide educational resources to help consumers identify hidden acne triggers in their existing routines. The brand's clean and effective formulations actively and simultaneously address the two most popular skincare concerns: aging and acne. Find the best products for your skin type and concerns at clearstemskincare.com.
Clean makeup brands:
11. Kosas Cosmetics
Born in Los Angeles with a brand styling that pays homage to Gwen Stefani and the local underground music scene, Kosas is a clean beauty brand that wants you to know that it is cool to be clean. With a brand goal to create makeup and deodorants with good-for-you-skin ingredients, Kosas touts itself as the brand for skincare freaks. Its known for its Tinted Face Oil that nourishes the skin and its Chemistry Deodorant that's like no other natural deodorant out there (we know, we tested it). Find your new go-to products at kosas.com.
12. Saint Jane
There's no denying it CBD is all the rage, and the cruelty-free brand is all about high-performing skincare and makeup with CBD. Right now, we're really loving its CBD-infused lip gloss that comes in five luscious shades. A makeup product that helps soothe chapped lips while making them look plump and healthy? We're sold. Find more soothing products at saintjanebeauty.com.
13. Saie
Everyone including Gwyneth Paltrow is obsessed with this brand, and for good reason. It has an array of effective, natural-looking makeup products that all come in recycled packaging. We're very impressed by its first launch, Mascara 101, so much so that we gave it a Beauty Crush Award. Discover the rest of its products at saiehello.com.
14. RMS
RMS was founded in 2009 by beauty veteran Rose-Marie Swift, and the brand has consistently grown in popularity thanks to its beautiful and eco-conscious products. We love this mineral powder highlighter + bronzer that comes in three shades and is particularly ideal if you're looking for makeup that's formulated for sensitive skin. Take a look at the rest of its offerings at rmsbeauty.com.
15. ILIA
ILIA is one of our favorite clean makeup brands as all its products make our skin look like the best version of itself. Primer is one of the cosmetic must-haves can be difficult to find with a clean formula as oftentimes, the very ingredients that make makeup stay on are the most synthetic and damaging to the environment. But this silicone-free bad boy taps into nature with ingredients like hibiscus extract, aloe, and beta-glucan. There are tons of great products, and they're all available at iliabeauty.com.
16. Merit Beauty
This breakthrough brand was created by Katherine Power, the mind behind Target's biggest style and beauty brands' like Who What Wear and Versed Skincare. She wanted to create a luxurious beauty brand for the on-the-go minimalist. With only seven products in the line, it is perfect for those who just want a little extra oomph to their daily look. Most notably known for The Minimalist, the brand's sole foundation product, it two years to develop and beautifully sinks into the skin to create a seamless, canvas. Intrigued? Learn more at meritbeauty.com.
17. bareMinerals
The Hailey Bieber-approved makeup and skincare brand is one of the OG clean beauty brands, and it's still one of our favorites. We love this under-eye brightener as it instantly masks our dark circles while giving us much-needed sun protection. Discover more cult-classic products at bareminerals.com.
18. MOB Beauty:
Created to be the answer for pro-quality modern clean and sustainable beauty products for industry artists and influencers, MOB Beauty prides itself on being a community brand. With a promise to always keep sustainability top of mind when creating product, it has created re-fillable palettes made from recycled water bottles, and the exterior packaging is 100% compostable. Support the eco-friendly brand at mobbeauty.com.
Clean hair brands:
19. Crown Affair
Crown Affair is the answer for those who want to fall in love with their hair again. Formulated without 30 harmful ingredients typically found in traditional hair care products, Crown Affair stands behind its beliefs of buying less but better. Known for its love of silk scrunchies and in-shower brushes, the Renewal Mask takes the cake as its most coveted product. A weekly deep conditioner formulated with hydrating tsubaki seed oil and smoothing yuzu work to reinvigorate dry, dull, or damaged hair without weighing it down. Fall in love with more of its products at crownaffair.com.
20. Collective Laboratories
Collective Laboratories was created as a desire to find a solution for thinning hair. Collective Laboratories is most widely known using unique ingredients for its powerful products, like its Activating Serum that is a daily-use activating serum for thinning hair containing ingredients like lilac stem cells and malabar kino bark. Discover more beauty and science at collectivelabs.com.
21. Briogeo
We can't get enough of this woman and Black-owned brand. Briogeo founder, Nancy Twine, launched her clean haircare brand in 2013 after years of working in finance. Since then, the brand has gained massive praise for its effective hair products that cater to all hair types. Lately, we're loving the brand's strengthening oil, which uses rose flower oil and ceramides to fortify and soften hair.
22. Innersense
Organic haircare? Yes, please! This clean and non-toxic spray is infused with Himalayan pink salt and amethyst crystal, so your hair can be as shimmery and magical as your favorite stones. Explore the beauty of naturals at innersensebeauty.com.
Clean fragrance brands:
23. ST. ROSE:
Born in Australia, based in New York, ST. ROSE fragrances are good for you and the earth. With every bottle purchased, a tree is planted in an area in need of reforestation. Known for its gender-neutral scents, ST. ROSE uses ethically and sustainably-sourced clean ingredients, and it recently introduced upcycled ingredients. The brand is known for its award-winning fragrance, Vigilante, that has notes of bergamot, cypress and upcycled rose concentrate. Find out more at st-rose.com.
24. Hermetica
If you're a fan of luxury style perfume, then you already know that most high-end fragrances are highly synthetic. Luckily, Hermetica's clean and alcohol-free offerings make it possible to satisfy both your taste and your ethics, so you can smell like a champagne lifestyle without filling the ocean with champagne bottles. Discover more at hermetica.com.
25. SNIF
Fed up by the complicated, wax poetic, and pretentious fragrance buying experience at traditional retailers, founders Bryan Edwards and Phil Riportella founded SNIF. The genderless, premium ingredient yet fair-priced fragrance brand is known for their collaboration with singer-songwriter Harry Hudson. The collaboration fragrance has notes of lemongrass, lavender, basil, and black currant that would appease the nose of any wearer. Trust us, you'll want to visit snif.co for more.
26. Brûmée
Born in Grasse, France, the perfume capital of the world, Brûmée uses only raw, natural ingredients in a water-based solution to make their perfumes uniquely alcohol-free, void of any harmful properties. With a goal to elevate fragrance and how its made, Brûmée prides itself on capturing nature's most exquisite aromas while creating a product that is vegan, cruelty-free, and certified natural. The brand is most known for its Aromatic Spices + Jasmine fragrance with notes of Lemon, Jasmine India and Solaire. Fall in love with its other fragrances at brumee-parfum.com.
Clean nail brands:
27. Nailtopia
This high-performing and plant-based nail polish brand can compete with household names any day. The lacquer dries quickly, lasts for up to a week, and nourishes the nail while painting it as well. Learn more at nailtopia.com.
28. Static Nails
The award-winning, instagram favorite, reusable press-on nail brand is no stranger to fanfare when it comes to their products. Created out of the desire to see more innovation in the nail and beauty market, Static Nails did just that. It amassed a large following during quarantine when people were unable to leave their homes to go get their nails done. Find your favorite set at staticnails.com.