The "Claws" cast talks to us about why a show like this is important to women — especially now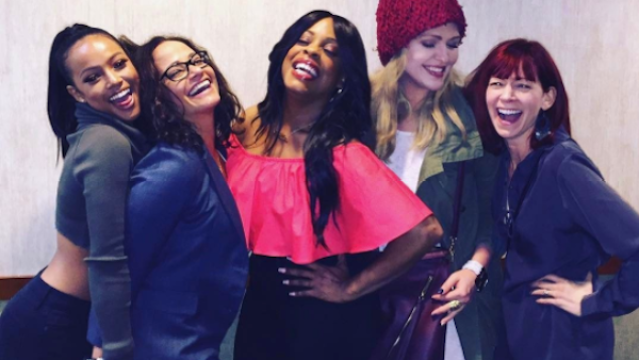 TNT's new Southern crime-themed dramedy, Claws, premiered this past Sunday night featuring a talented and diverse cast made up of Niecy Nash, Judy Reyes, Carrie Preston, Jenn Lyon, and Karrueche Tran. The group play five manicurists who work at a nail salon in a Florida strip mall.
Desna, Nash's character, is something of a den mother to her employees at the salon. She dreams of moving her crew to a nicer spot, so she participates in a money laundering scheme with her younger mafia boy toy. When Desna doesn't get the cash she was promised, she decides to take matters into her own hands. Trying to navigate her way in a crime world that is normally dominated by men won't be easy, but with the other women by her side, it will sure be fun to watch. "At the end of the (first) season, there's a major power shift from patriarchal to matriarchal," show creator Eliot Laurence said in an interview with the Tamba Bay Times. Mmhmm, as it should be.
While there are plenty of thrilling moments, comedic relief, glamorously over-the-top outfits (mostly courtesy of Karrueche's character), and endless eye candy for nail art fans, at the heart of the show is this group of incredible, inspiring women and their relationships with each other. (Think of Golden Girls, but, you know, with drugs and organized crime.)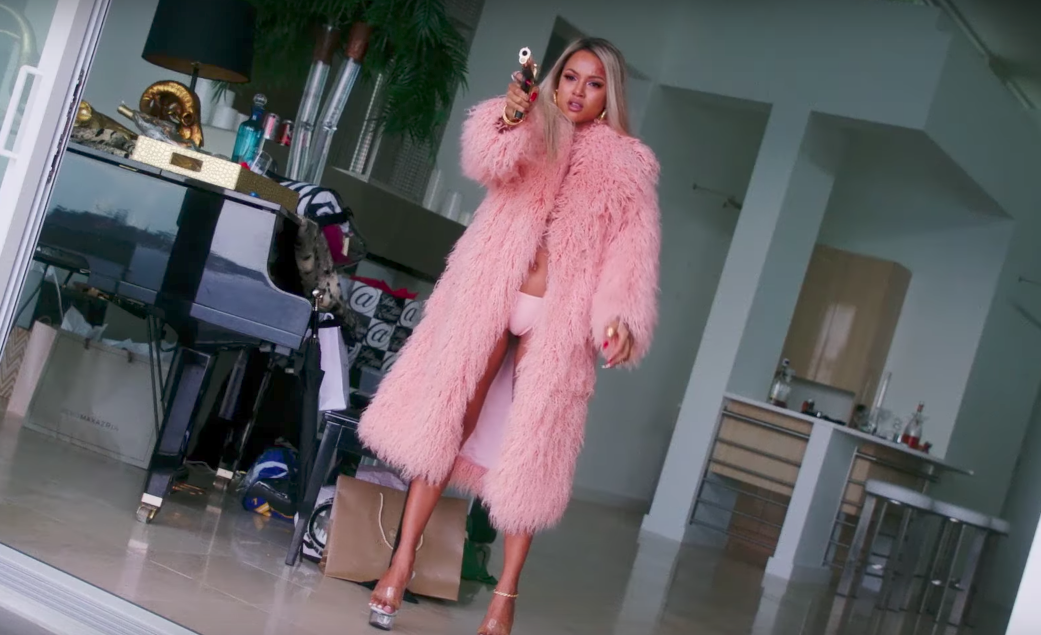 Claws is for those of us who found family in a group of complex femmes, for any woman who was tired of getting toyed with and decided to do something about it, and of course, for anyone who can appreciate the artistic precision of a really fierce manicure. This is truly the show we NEED right about now.
On the set of Claws, we asked the cast about the show's feminist themes and why they are important — especially today.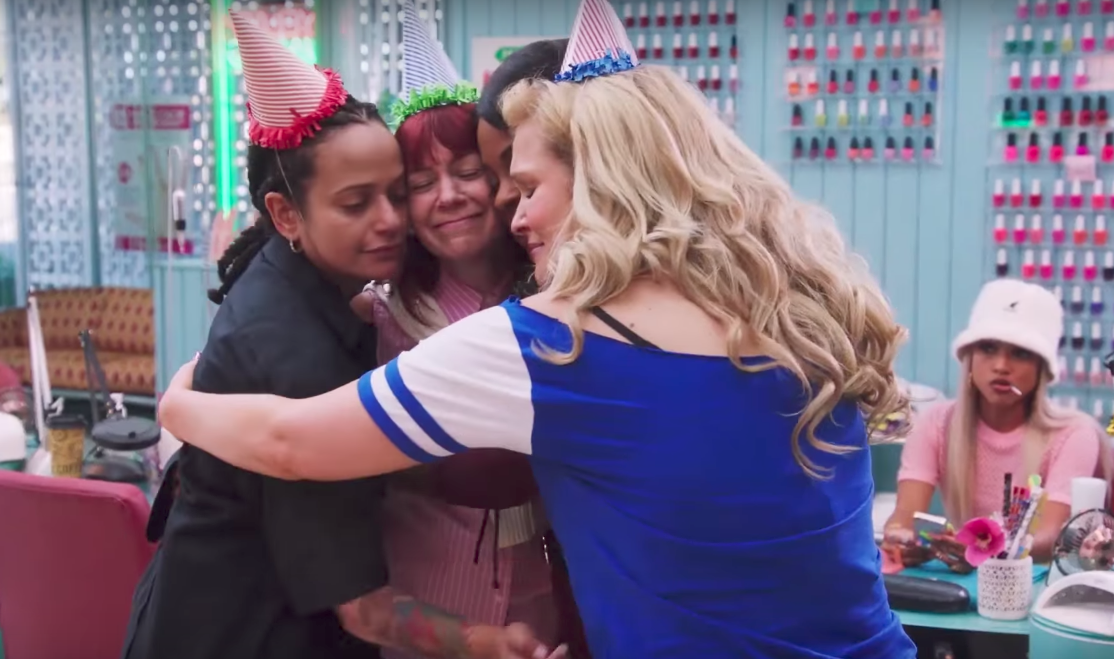 While the women are all very different, they share a common bond.
"I think it's very important because we're facing so much right now as women. It doesn't really matter what your religious beliefs are, or your political beliefs. Sisterhood is sisterhood. Trying to navigate being a woman is our commonality. That's the tie that binds. I just love that these women are not perfect but even in their flaws, they are such advocates of each other. I hope people watching this say, 'Ooh I want to be friends with them!'" — Niecy Nash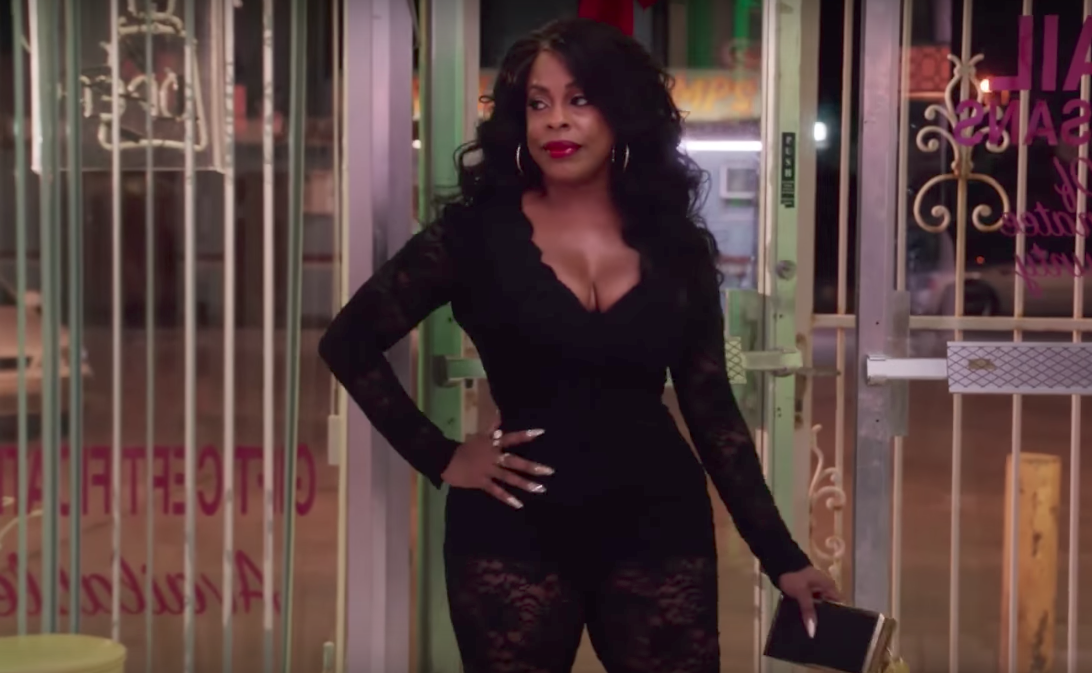 Family can be what — and who — you make of it.
"It's multiracial. It's women of all ages, particularly older women. It's female-run and female-empowered. We take care of ourselves, we take care of each other. It's pretty much by any means necessary, which, in this world, in this day and age, in this era, during this presidency. I hate to be political, but it's an essential message. We are a family, and you make your family, wherever, however you can. And that's what the show is about, you know? And sometimes life happens and shit happens, but that's not going to interfere with what brought us together and what's going to keep us together."— Judy Reyes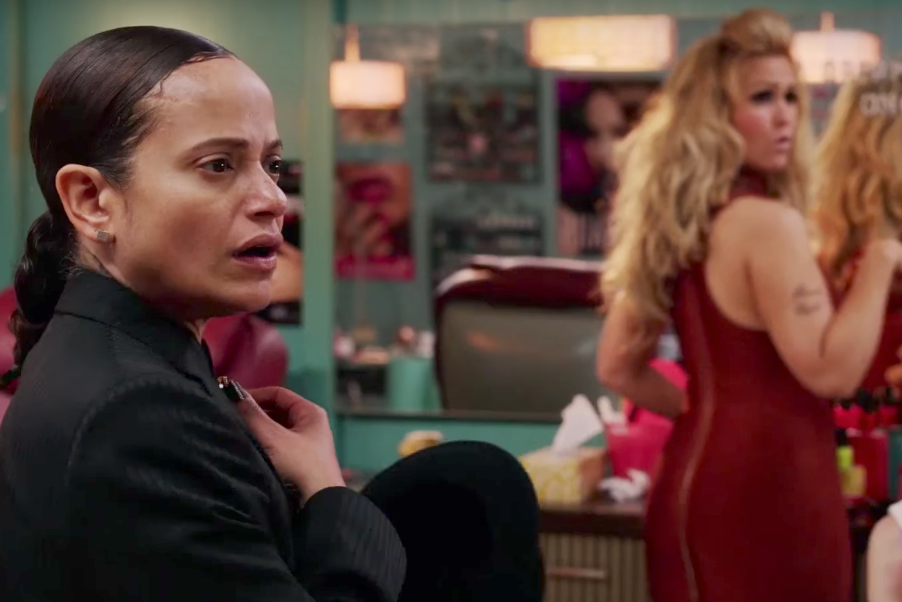 Sisterhood is about power in numbers. There's nothing like having the right group of women by your side to lift you up when you most need it.
"I think the show is about divining individual power from a collective power. You need to have a group of people in your life in order to build your own self esteem, your own sense of your place in the world, like a sense of belonging to a tribe. These women are definitely a tribe. I think that's more important than ever in this world where it's a little bit crazy right now. I like because it's called Claws you think it's gonna be about the cat-fighting, and there is a little bit of that in the show of course, but it's really more about them building each other up rather than tearing each other down." — Carrie Preston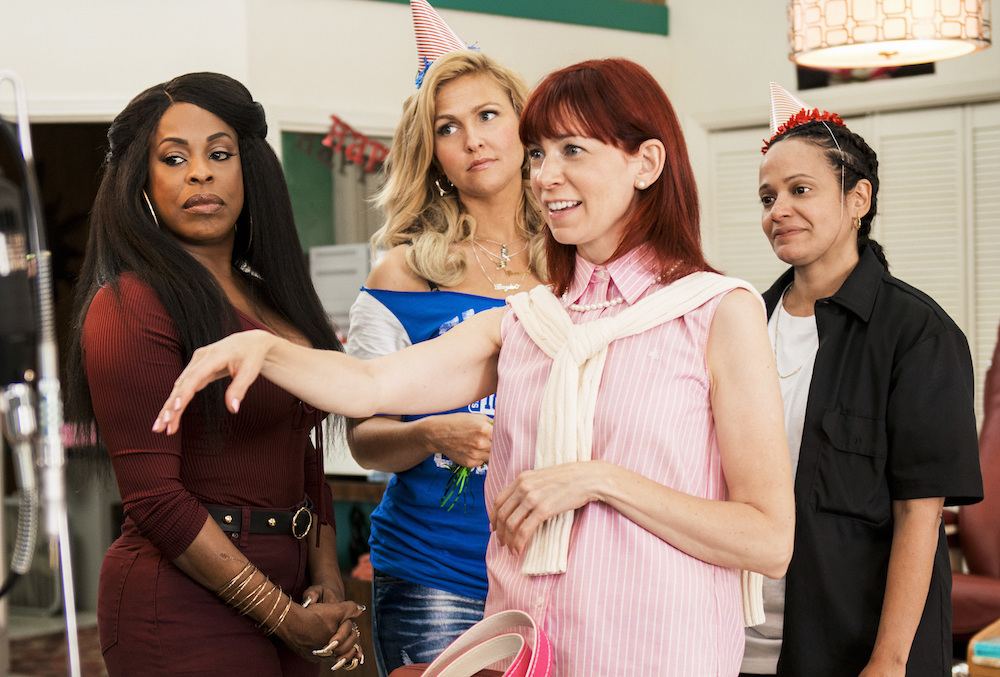 Each character is going through their own journey, but they aren't perfect. They make mistakes. It's something we can all relate to.
"I like that the women are making their own choices. They're surviving, but they're scrappy. They make bad choices too. It's not like they're just heroes. They're extraordinarily flawed people. — Jenn Lyon"
Watch the trailer below:
https://www.youtube.com/watch?v=gezOYNiJ4v0?feature=oembed
You can catch Claws on Sundays on TNT at 9 p.m.